After the Cyber Attack that faced the country last weekend, computer experts say it is only the beginning of a series of attacks in escalation that could occur in a short term.
A group of hackers from Pakistan mocked the government's security system and attacked Costa Rica's national domains with .go.cr extension, affecting most sites in several municipalities. The group of hackers is called "Pak Monster Cyber ​​Thunders" and simultaneously attacked several websites worldwide.
TIP: Get our latest content by joining our newsletter. Don't miss out on news that matter in Costa Rica. Click here.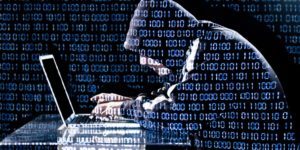 Among the sites attacked are several municipalities such as Matina, Corredor, San Isidro, in addition to the Presidential House, the Ministry of Public Education (MEP), and even the Ministry of Security.
These experts point out the need to form security groups at the country level, in order to prevent these attacks from affecting essential services such as electricity, water supply, and internet.
Not even educational or non-government institutions are safe. As an example, on last March 26th, the University of Costa Rica (UCR) was also the victim of an attack that affected the services of its radio station and intranet.