Neither Superman himself could avoid this time after the death of Lois Lane, the character that gave fame to the Canadian actress Margot Kidder. Superman's 1st girlfriend on the big screen, the daring journalist always with the steel man who immortalized in a film on 4 occasions, died last Sunday, May 13th, 2018, in Montana (USA) at the age of 69.
The reasons for her death are still unknown, although according to her obituary she died at home. Camilla Fluxman Pines, her representative, added to "The Wrap" magazine that the actress died while she slept.
With Kidder, an entire era for one of those immortal franchises in Hollywood is over. Her rise to fame came from the hand of Richard Donner in 1978. Then it was Christopher Reeve who alternated the identity of Superman and Clark Kent, both equally in love with Louis Lane, who came to save death by throwing with his superpowers back to Earth.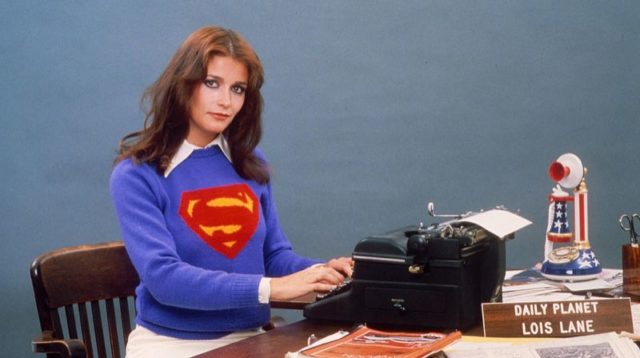 Kidder and Reeve would also participate in "Superman II" (1980), Richard Lester and Richard Donner; "Superman III" (1983), by Richard Lester; and "Superman IV: In Search of Peace" (1987), by Sideny J. Furie. As the actress declared in an interview in 2004, spending "months and months hanging from the ceiling so, so close together made us very close". She spoke of her close friendship with Reeve, an actor who remained linked even in her death in the so-called "Curse of Superman".
The term coined in a popular way refers to the early departure of those who participated in this film that marked a milestone in the history of cinema. Reeve lived quadriplegic since he fell on horseback in 1995 and died at 52 years of a heart attack. His co-star Richard Pryor also died prematurely a victim of multiple sclerosis. And then it was Kidder's turn, with a personal career marked by health problems when diagnosed with bipolarity.
As an actress, Kidder was more than just Louis Lane and took part in such films as "The Crazy Years of Chicago" (1969) or "I Have a Cousin in the Bronx" (1970), along with Gene Wilder. He also worked under Brian De Palma playing the role of Siamese sisters in the cult film "Sisters" (1972). Other titles in his filmography were "The Carnival of the Eagles" (1975), along with Robert Redford, or "The Gravy Train" (1974), written by Terrence Malick under a pseudonym. No other title had the success of Superman, a film that became one of the highest grossing films in the history of cinema at the time of its release.
That was also a curse in itself that the actress did not seem to overcome and that seemed like a finished career. That is when his mental problems began to come to light. In 1996, the actress disappeared while going to the airport. She was found 3 days later hiding in a set of bushes in Glendale (California), a neighborhood behind the Hollywood lyrics, with torn clothes and strand of hair. What looked like an episode of drug addiction typical of Hollywood was diagnosed as bipolarity.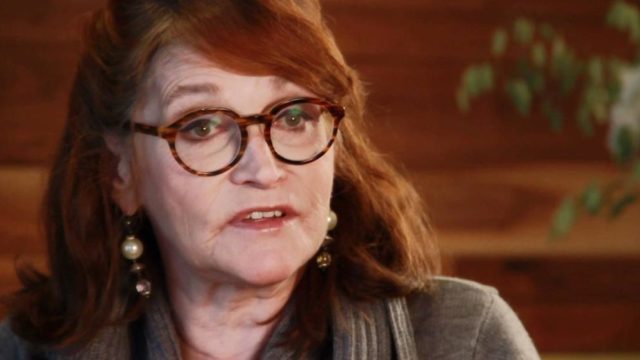 "There is no difference between mental health problems or health problems", she said in an interview that would make her become an activist of mental illness. The actress, who survived a serious car accident in 2002, was also a prominent political activist arrested in 2011 in front of the White House for protesting against the construction of an oil pipeline. In addition, Kidder was a strong supporter of Bernie Sanders' campaign as a Democratic candidate for the last United States presidential election.
When her career seemed finished she enjoyed a new artistic life on television with roles not only in the "Smallville" series, with which she returned to the universe of Superman but in other episodic series as "Brothers & Sisters" or "The L Word". In 2015 she received the Emmy television award for her work in the children's series, "The Haunting Hour".
After the success of Kidder, other actresses have played the role of Lois Lane in cinema. Among them, Kate Bosworth and Amy Adams both played the latest incarnation of the daring reporter of the Daily Planet. On television, Teri Hatcher endorsed the role of Lois & Clark (1993-1997) as did Noel Neill before Kidder during 78 episodes of the serial starring George Reeves in the era of the 50. But in the same way that happened with Christopher Reeve in the role of Superman, Margot Kidder will remain in the story of this superhero as the most remembered journalist.
Kidder, who maintained strong relations with De Palma, Pryor, and the Canadian Prime Minister Pierre Trudeau, was married 3 times, leaving only one daughter.