Educational institutions are responsible for shaping the future movers of society. It is more than just the lessons they teach the students, but also the values they instill which contribute to the growth of the student as a person. Which is why it is important that schools follow an educational philosophy that prioritizes academic excellence and personal well-being.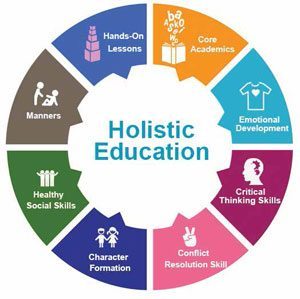 However, there are schools which get stuck in tradition. Usually, older institutions find it hard to adapt to the needs of the world and choose to stick with archaic ways of teaching. They are forgetting that what curriculum or philosophy was used then is surely not going to be as effective now.
This is where holistic education comes in — a framework which focuses on the person as a whole. Its aim is to equip students with the knowledge to grow as learned individuals, but show them the interconnectedness of each lesson, its value to society, and how they can make use of it to help the world progress.
A love for continuous learning
One of the biggest benefits of holistic education is inspiring students to love continuous learning. Some schools are content with letting the students sit in an hour and a half class on Mathematics and Science without making them experience how it applies to the real world or how they can create their new solutions to old problems using what they have learned.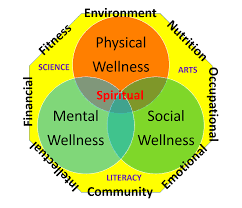 Holistic education follows an understanding by design method which follows a hierarchy of learning. First, the student is expected to learn, memorize, and recall the lessons taught in class. Then they should be able to apply what they have learned in projects which will give them a first-hand look at how these concepts turn into practical solutions in the real world. Ultimately, they should be able to form their own ideas and conclusions through creative thinking, synthesizing what they have acquired and experienced.
Respect for differing opinions
A Montessori school in Singapore called the Global Indian International School makes use of the holistic framework mostly because of the nature of the school. The diversity of the students meant that there is a need to make sure they are all able to respect the different perspectives each student has.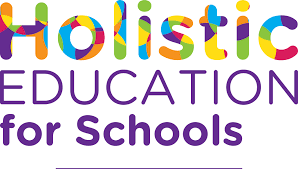 However, even if it is not an international school, holistic education works to connect diverse views of the world today. Compassion, respect, and care are core values associated with it, which means a student who is taught that experiences differ from person to person will want to pause and consider these before forming their opinions.
Physical, emotional, and mental health
Schools need to stop treating kids like they are brains on a stick. There needs to be a focus on their physical, emotional, and mental health as much as we do their academic excellence.
The way holistic education addresses this is by initiating programs which will help students cope with the stresses of school, remove the root of this stress, and offering help to ensure students are not experiencing constant struggles in learning.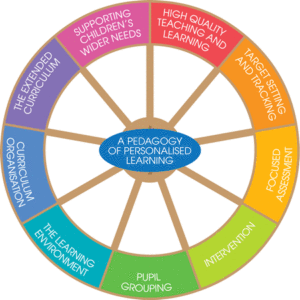 Holistic education is about striking a balance. Imagination, rational thought, qualitative, quantitative, physical prowess, and artistic expression — these all contribute to a student's well-being and growth. If we continue focusing solely on numbers, awards, and recognition, we will continue producing robots instead of students who have the potential to change the world.