The Costa Rican Tourism Institute (ICT) launches audiovisual material under the concepts of Sea, Guanacaste Pampa, Caribbean and Central Valley to motivate Costa Ricans and foreign visitors to engage in gastronomic tourism and discover new tourist destinations.
Starting on January 12, a weekly video will be posted on ICT's Facebook, Instagram and Youtube channel:
Learn about the shrimp farming process on Isla Venado, try a ceviche or guacho rice with pianguas in this beautiful area of ​​the country, the tanelas or arranged chicken in Nicoya, the guabul, the gall and the pickled mackerel, in Limón; Among other dishes, it is the invitation that the Costa Rican Tourism Institute (ICT) makes to Costa Ricans through four audiovisuals to enjoy the gastronomy and, incidentally, explore new destinations at the beginning of 2023.
With the name "Descubrí una Costa Rica de Sabores", this audiovisual series is part of the communication strategy "Costa Rica, a country of flavors to discover", which invites travelers to visit places in the country motivated by their flavors and ingredients. under the concepts of "Sea", "Guanacaste Pampa", "Caribbean" and "Central Valley", during vacations and summer.
"In these videos, some of the flavors that distinguish each of these regions, their products, and also show how gastronomy allows to generate chains and create sources of work for women and men throughout the country. In addition, gastronomy is a travel motivator by complementing unique experiences but, above all, on the palate of travelers", explained Ireth Rodríguez, ICT promotion manager.
Visiting all of beautiful Costa Rica
During the second semester of 2022, the ICT visited, recorded and produced the audiovisual material in Isla Venado, Punta Coral and Tambor, in the Pacific; Nicoya, Guaitil de Santa Cruz, Artola de Sardinal and Pozo de Agua, in Guanacaste; Bananito de San Andrés, Puerto Viejo, Meleruk, from the Bribri territory of Talamanca and central Limón, finishing the tour in Santa Cruz de Turrialba, Birrís Ujarrás, Paraíso de Cartago, Llano Grande Cartago and Los Ángeles neighborhood of Cartago.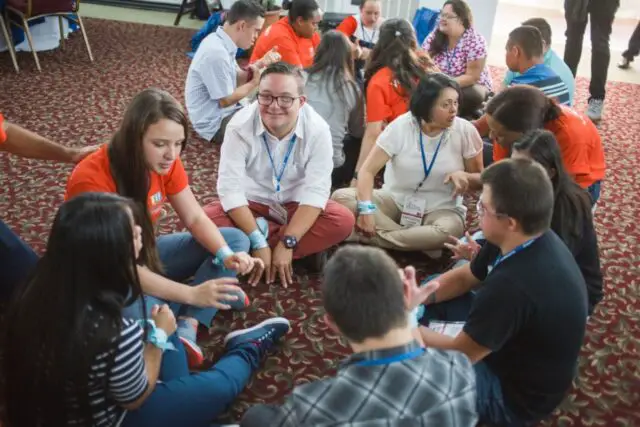 Costa Rican flavors in the sea, the pampas, the coast and the valley
"I discovered a Costa Rica of flavors" exposes what each place tastes like, the history behind the recipes and even the emotional bond of those who prepare them by inheritance from their mother or grandmother. "What sets the food in the area apart is its freshness, the flavor that we give it in the restaurant is different from many other places," says Elizabeth Mora, cook at the floating restaurant "Proyecto de Camarón" on Isla Venado.
In the videos you will see recipes from local restaurants or businesses, as well as cooks from each region, known for their good spoon. "I learned to cook from my grandmother, what she knew, I know. Corn rice is a traditional meal with corn and chicken, garlic, onion, coriander, chili and fat, and pork to give it flavor," says María Elena Espinoza, from Guaitil de Santa Cruz, Guanacaste.
Giving back to nature
It will also be possible to learn about the cultivation and processing of chocolate in the San Andrés area, in Bananito, Limón and the recording of indigenous cuisine, for example, the fern popularly known as "monkey tail" or the Bribri-style achiotada chicken, in the Bribri territory of Talamanca. There, in addition, the importance of giving back to nature what is taken from it and indigenous traditions when feeding and eating together as a family will be explored.
The tour in the Central Valley closes with a look at the preparation and production of Turrialba denomination cheese, tacaco honey or caramel, cheese pork rinds, yuplon honey, picadillos, barbudos and the cultivation of strawberries in Great Plain of Cartago.
With these videos, the ICT invites you to discover the flavors of Costa Rica, to taste good food and to fall in love with the tourist beauties of our country.
Each chapter of the series "I discovered a Costa Rica of flavors" will be published on the following dates:
Tue: January 12.
Pampa: January 19.
Caribbean: January 26.
Central Valley: February 2.
ICT tactics
"Descubrí una Costa Rica de sabores" joins the tactics exposed by the ICT on its social networks since November and which includes "A stove, different spoons", a series of three audiovisual contents represented through different chefs and local cooks who have been rescuing our identity in areas like Los Santos, Occidente, Sarapiquí and Limón.
"The value of our flavors", three videos with reactions from diners from the areas of San Carlos, San Ramón, Limón and Los Santos, lovers of cuisine prepared in restaurants in each of these communities and "Flavors of Costa Rica", where singer Debi Nova, former soccer player and soccer coach Mauricio Montero, and dancers Lucía Jiménez and Javier Acuña cooked Costa Rican dishes with chefs Paulo Valerios, Mónica Peñaranda, and Adriana Sánchez, respectively.