The original goal was for the STS-61-C mission to take off on December 18th, 1985, but it was not until almost a month later -and after various inconveniences- that the group of astronauts managed to get out into space.
Although the project would seem like one more on NASA's list, for Costa Rican history it was an unprecedented milestone: it was the first mission where Franklin Chang Díaz was on board.
The mission lasted six days and circled the Earth 96 times. In that period, a satellite was deployed, astrophysics experiments were carried out and a materials laboratory was started up.
This week marks the 36th anniversary of that feat and these are some details of a day "that almost was not":
7 failed takeoffs
In commemoration of the 35th anniversary of the mission, the US media specialized in space matters, AmericaSpace, published an extensive report on the odyssey involved. Originally, the space project was planned for October 1984 but delays marked it time and time again.
After more than a year of complications, Wednesday, December 18th, 1985, was established as the takeoff date. It would be the tenth and last expedition of that year, but the authorities issued a 24-hour delay in its launch.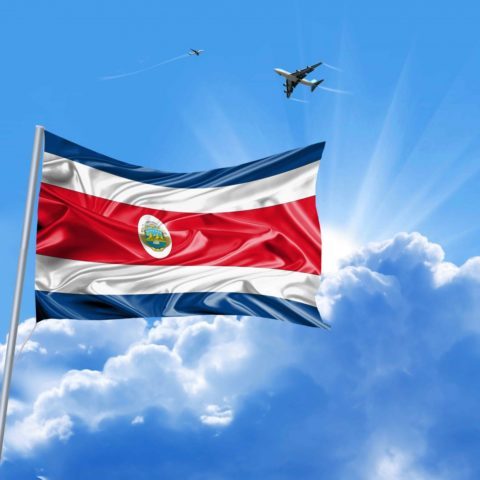 The next day, when there were 14 seconds to take off, it had to stop again. Flight controllers received a problem alert on the right rocket hydraulic power unit which was ultimately incorrect.
Then came a break for Christmas and a new takeoff was projected for January 6th, 1986. This also failed with only 31 seconds left after detecting a drain of 1800 kilos of fuel.
The damage was repaired but involved a new suspension. The next day the takeoff did not even start because there was bad weather in Spain and Senegal, two countries where it might be necessary to land if the mission was aborted.
A new attempt would be made on January 9th, but that one ended in a "miracle." Shortly before liftoff, a sensor fell off the launch pad and got caught in the spacecraft's main engine. Had the takeoff been carried out, the result would have been an engine explosion.
The next day it was a storm that prevented take off and it was not until January 12th, 1986 when Chang and his team finally left the planet.
Two additional accidents would later mark this mission

The first occurred just 10 days after its return when the Challenger shuttle exploded on takeoff. In the event, 7 astronauts died.
The other tragedy would occur 17 years later. The shuttle Columbia, the same one where Chang made his first outing into space, exploded on its return from another mission, killing 7 more astronauts.
Finally in space!

After seven failed attempts, the first mission of a Costa Rican in space officially started on January 12th, 1986, at 5:55 a.m. m. Costa Rica time -6:55 a.m. m., local time-, when takeoff finally took place.
During the flight, the Costa Rican scientist was in charge of helping with its deployment, as well as carrying out astrophysics experiments and materials preparation in the ship's microgravity laboratory.
As a curious fact, and according to media reports, on January 15th during a call with the then president of Costa Rica, Luis Alberto Monge, Chang showed a package of tortillas that he had taken into space.
The first expedition of the Costa Rican was made up of:
Robert Gibson, Commander
Charles Bolden, pilot
Steven Hawley, mission specialist
George Nelson, mission specialist
Robert Cenker, cargo specialist
Bill Nelson, cargo specialist
Chang continues to make history

Franklin Chang, who now leads research into new engines and fuels from his company Ad Astra, joined NASA in 1980. With his first trip, he also became the first Central American in orbit and only the third Latino to do so.
In total, he made seven trips and three spacewalks throughout his career. His last mission was STS-111, in June 2002, and he retired from the agency in 2005. Between 1993 and that date he was the director of the Advanced Propulsion Laboratory at the Johnson Space Center. In 2012, he was inducted into the NASA Hall of Fame.
The Costa Rican astronaut, born in 1950, studied mechanical engineering at the University of Connecticut. Later, in 1977, he earned a Ph.D. in plasma physics from the Massachusetts Institute of Technology.