An Ayahuasca retreat helps you feel good about yourself, it is also an excellent option to practice with your partner. Have you thought about it before?
Ayahuasca: integral action
Ayahuasca is a preparation that comes from traditional indigenous medicine. The action of yagé, or ayahuasca, is physical, mental and spiritual. In fact, the yagé purge is quite a liberating and cathartic experience.
Through this preparation it is possible to open ourselves to the possibility of a fuller and more satisfying life, more conscious and with space for the exploration of consciousness itself. You can connect with your unconscious to get to know yourself more deeply.
Advantages of an Ayahuasca retreat for couples
When you practice an ayahuasca retreat on an individual level, you can relax, manage stress and emotions better, lower your blood pressure, improve your memory and in general your physical and mental health.
One of the main advantages of the ayhuasca retreat as a couple is that it is possible to keep stress levels in balance. Our perspective on negative events can be improved thanks to meditation, since we can reduce the impact of these types of situations.
You will learn the best way to communicate your feelings and will test the patience of both. Improving communication and promoting a general balance in the relationship. The positive change is related to stress regulation and increased confidence.
We know that relationships go through different phases. Every day you face new challenges. You know well that a healthy relationship is built on trust and communication. However, living together is not always easy and also has its own stages.
In the same way that using ayahuasca helps you to be yourself, to feel better and to be a better person, it contributes to the well-being of your relationship. Your personal improvement translates into the improvement of all relationships.
For this reason, an ayahuasca retreat for couples is an excellent option to strengthen your union. It is even considered a solution to maintain a relationship that is stable and healthy.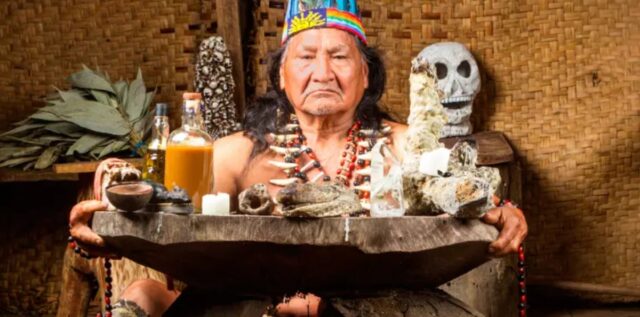 Practical Benefits
You are in tune, on the same wave frequency. A strong connection is established between you both.
The ties that unite you are strengthened, especially those that have to do with trust, love and respect.
It allows you to go deep within yourself and within your partner to address issues that may be more complicated. Allowing you to open up as a person and be more receptive to others, making it easier to talk about fears, guilt, traumatic processes that have happened, difficulties or phobias.
It improves the balance of the relationship and also the common well-being.
No boundaries
When you use ayahuasca, you just might laugh or cry, and it's normal for you to blink. Let emotions flow naturally and with complicity, without judgments and without labels. At first you may get distracted, but it's normal, don't get frustrated by it.
Let the thoughts come to your mind to acknowledge them and then let them go. Bring your attention back to your partner's eyes.
Be brave
An ayahuasca retreat with your partner is an intimate technique, you feel vulnerable when you let yourself be seen, so you may get scared. However, later you will feel how your confidence is reinforced.
It is important that you let your eyes speak for themselves so that your souls connect and so do your hearts. You both enter a conscious state of mindfulness. You do it as individuals and as a team.
Thanks to this experience you deepen your self-knowledge and the knowledge of the other. You feel how you enter inside your partner, reaching previously unexplored corners. You discover it at the same time that you discover yourself. The level of connection that is established between the two is really high, unique and authentic.
The benefits you get from doing an ayahuasca retreat with your partner extend to the relationship itself. The two of you better regulate your emotions and your feelings, with which the environment that is created is healthier.
It is closely related to positive psychology, since it favors the development of personal well-being and inner balance. At the same time that you feel good about yourself, you feel better about your partner. Your union is more solid, stronger and more sincere.
It will favor the appearance of new positive energies among you, as well as bring calm and serenity while helping you to improve the development of your emotional intelligence.
You only have to make the decision. Of course, it is very important that you and your partner agree and feel predisposed to make the retreat. If so, it will be a very enriching experience.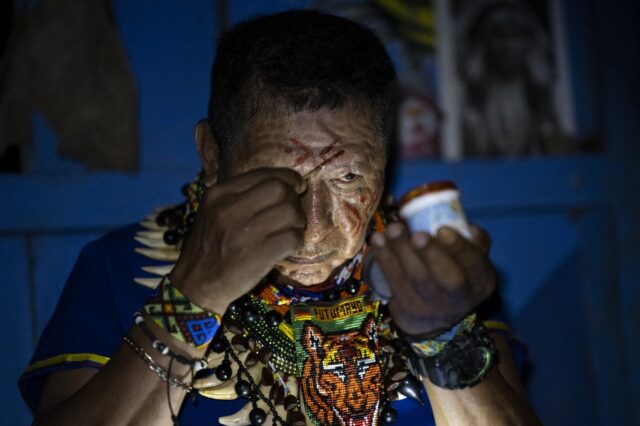 Gnosis Journey in Costa Rica……the perfect option
If you are thinking of doing an Ayahuascacouplesretreat, Gnosis Journey in Playa Hermosa, Jaco, Costa Rica is the perfect option. Our professional team has the experience and international recognition to help you reconnect and rebuild your relationship. You and your partner will leave our couples retreat feeling refreshed and invigorated emotionally and spiritually, ready to take on the world together.
We carry out constant Ayahuascacouplesretreats, which allow us to have the necessary experience to guarantee an unforgettable and very enriching experience for your relationship.
With the help of plant medicine, you will be able to work on your goals with your full capacity, raise your energy level, focus, improve your mood, sleep quality, and eventually your performances in any area of ​​interest.
Once you become familiar with plant medicine and acquire these skills you will have control of your organism and be able to make a positive impact on your brain and body you like. Through this journey, you can improve your health, detox your body, feel unstoppable, accomplish more and allow yourself to be brilliant every day as the greatest value of all.
The moment is now!
If you have already decided that you need to take some time for yourself and your partner, we invite you to visit our luxury facilities to live a dream experience and enjoy all its benefits.
Cheer up and try it! It is an excellent way to get out of the routine that allows you to experience the whole experience focused on your health and purification.
Contactus at: