There are many people who, loving their country, decide to go to other continents, to continue with their purposes. Numerous are the athletes who have achieved their goals in other nations and have left the name of Costa Rica very high.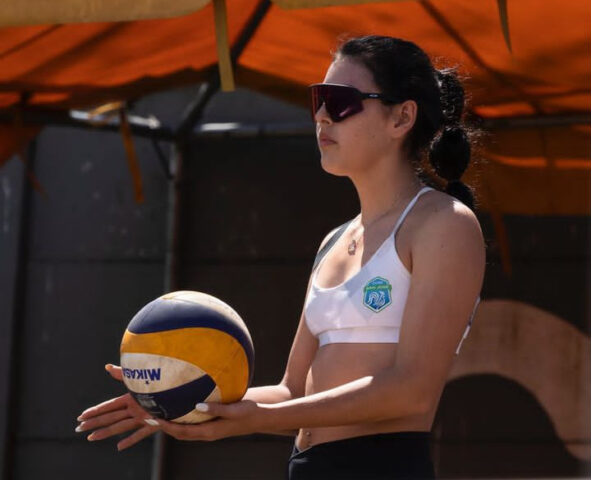 Ana Paula Fallas, is part of the Ticos who have left their country to fulfill their goals, their dreams. She is 20 years old and has become a successful volleyball athlete in the United States.
By the way, being a member of the "Palm Beach State" women's beach volleyball team, in recent days she managed to become a national champion, after beating all her opponents in the finals with a score of 3-0.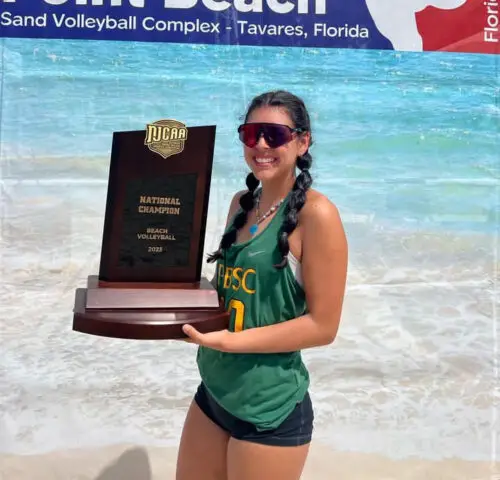 The young Tica, despite the fact that it is her first season in university volleyball, was included in the most outstanding team in the region. But before being part of the Palma Beach State team, Ana had already obtained Gold, Silver and Bronze medals in the National Sports Games with her efforts. Also, silver and bronze medal in the Central American Games and has triumphed being: All-American, NJCAA/ -FCSAA Region 8 regional champion, NJCAA national champion; AVCA TOP Flight Pair; FCSAA First Team ALL REGION; FCSAA Pair of the Week; first Region 8 couple and first place Region 8 (Couple).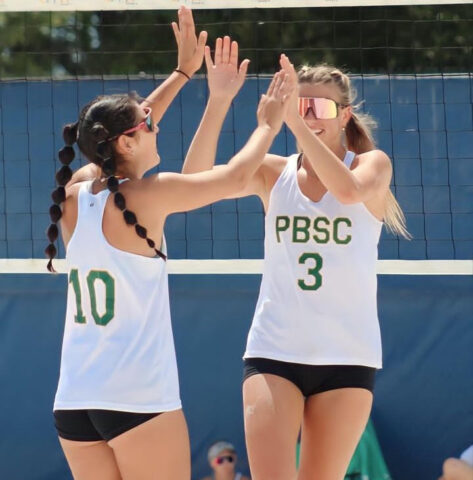 In Ana Paula's opinion, this National Championship is the first in the history of the National Junior. College Athletic Association (NJCAA). "I am Division 2 but my university has the title of "Junior College" for being a 2-year university, that being the only difference from a 4-year university."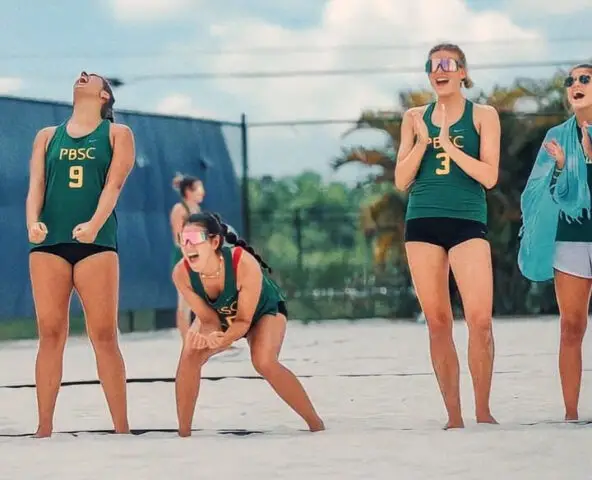 In other words, the Palma Beach State women's beach volleyball team has won the national championship for the first time and with the imprint of a talented Costa Rican.
Her roots, formation and essence as a person
Ana Paula, was born in Concepción de San Rafael (Heredia), lived there with her parents in her childhood and adolescence. Today he considers that they were the best 16 years of his life.
While she told us about his experiences in Heredia, she remembered when traveling 2 hours by bus round trip to go to training or sometimes a little more depending on the place, that taught her discipline and commitment.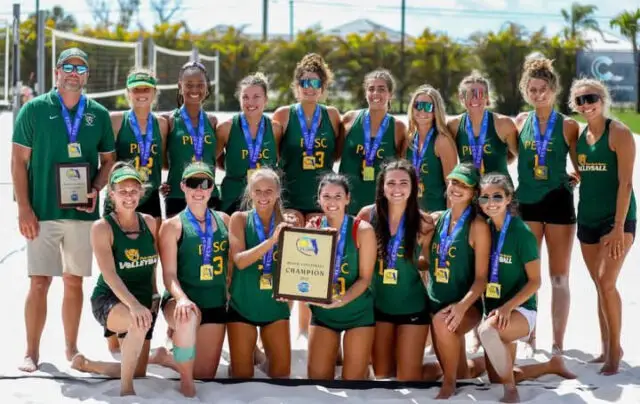 Currently, she values ​​the teachings of her parents: "On my father's part, the value of the family, to strive for what I want, to choose my friends wisely, to be mentally strong and, most importantly, honesty. From my mother I learned to never give up, to always see thegood things in life, to say what I feel, to be disciplined, to help others without asking for anything in return, to be real and transparent. The teachings of both have helped me throughout my life and I love them with all my being and my heart for that."
Her family is the biggest inspiration she has in Costa Rica
She graduated from college in 2019, then decided to take a year off academically to focus only on training.Today she studies Interior Design at Palm Beach State College.
"I feel that I still have a lifetime of achievements and opportunities to go and at this moment countless doors are opening for me to be able to fulfill them and that makes me very excited," she said, looking at her present and her plans for the future.
It should be noted that Fallas will also be playing with the indoor volleyball team, which she finds fascinating, "since my experience will increase and it will open many doors and opportunities for me."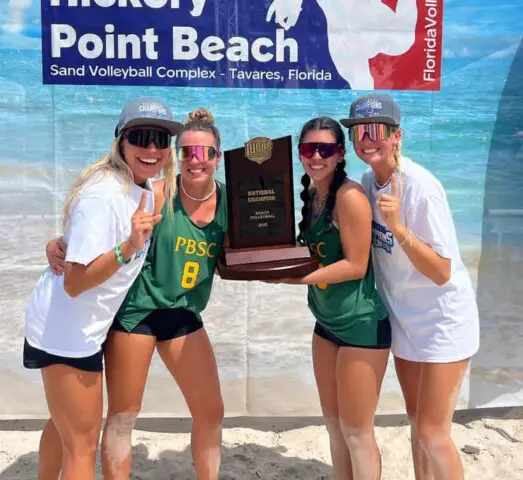 Volleyball in her life
What Ana Paula likes the most about Volleyball, "It's the friends you've make. When I was approximately 9 years old, I didn't like volleyball at all, until I saw my mother train her teams in San José and I was curious to learn. She was my inspiration and my pillar to start loving this sport and to this day I am still her player".
Another of the people who inspire the Costa Rican player is Ingrid Morales, sports coach, "I will always be grateful to her for being present in my formation as a player. She is the definition of discipline, commitment and love for volleyball."
Moments that have helped her be better today
The young volleyball player emphasized the reasons why she is in the United States today, one of which is that her parents want the best opportunities for her and another is everyone's conviction that she could emerge as a volleyball player and, without doubt, it has been like that.
Like many, Ana has been through difficult situations in life and has waved forward. She highlighted that within volleyball in Costa Rica, she was in the National Team, in which today he is not considered part of the team despite his years of effort.
"Several people minimized me and never gave me the value I deserved as a player and I for not wanting to be like some, they just decided not to include me anymore. Despite that, I kept fighting for my dreams, because life had better things for me and I knew that my moment would come sooner or later. And here I am firm and with my head held high because thanks to my perseverance, effort and patience I am where I have to be, I obtained recognition for my performance and I am the National Champion in the United States".
Finally, Ana Paula said a special message for all her followers in Costa Rica and the world, "those who say that -you can't, nor will you-, are probably afraid of what you will achieve… Never be afraid to get up and move on, since without sacrifice there is no Glory and without effort there are no Legends. Work for a purpose, not for applause and live to inspire, not to impress".