Trying some fitness trends can be the key to getting in shape once and for all and not only from the physical aspect, but with a focus on health in a sustainable way.
"The biggest trend for 2023 is the consolidation of a healthy lifestyle, with the figure of the personal trainer as the basis in the fitness part," says Fernando Morán, sports director of F10 Training, expert in functional training, Pilates reformer and triathlon trainer.
Just as we have our gynecologist, our dentist or our aesthetic expert, Fernando Morán predicts that in the near future "every person will have their personal trainer because, in addition, there are more and more sports centers that offer this possibility."
According to a new study carried out by PureGym, a site specializing in exercise and fitness topics, by analyzing more than 120 exercise trends, it was possible to determine that there are five that will be everywhere in 2023.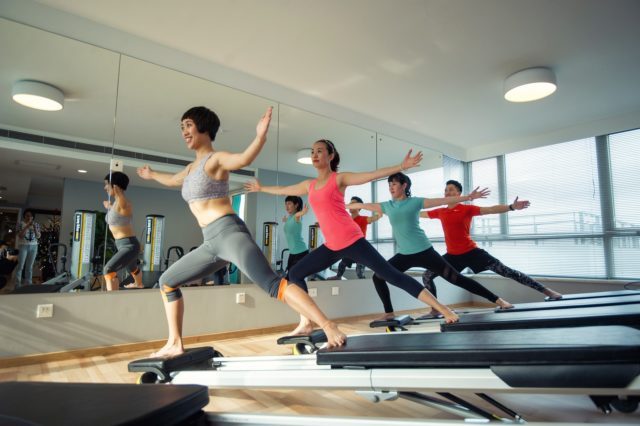 Trends
• 12-3-30
This workout is done on a treadmill and you're looking to make the cardio more intense by walking at a maximum incline of 12 points for 30 minutes at a speed of 5 km/h.
• Crossfit
This training method is already classic and consists of performing circuits of weights and strength, using heavy objects, ropes, dumbbells and even the weight of the body to test resistance and gain a lot of muscle.
• Twerking
This point does not refer only to twerking, but to dance classes. Classes have been shown to be more motivating, plus working out with others has many mental health benefits, while dancing is a fun form of cardio that burns a lot of calories, but without making you feel like you're working out.
• 75 Soft
This is a fitness challenge that takes place over 75 days, in which people commit to eating well, not drinking alcohol, doing 45-minute sessions of exercise every day and reading ten pages of a daily book, to also work on health and brain power.
• Hyrox
This exercise has a competition-like format, where an 8-kilometer race is carried out that is injected with 8 different exercises, where you start by running one kilometer, to later perform the corresponding exercise and continue with the race.