If you want to work in a safe and pleasant environment, what better way to do it than from home. And it is that, the possibility of working remotely in Costa Rica offers various benefits for the physical and mental health of the worker, but inevitably, work performance is also affected. Some disadvantages are very clear to take into account and that can be decisive when choosing this type of work modality.
Many of the defenders in Costa Rica of returning to the offices argue that being in physical contact with co-workers, without screens in between, benefits not only productivity, but also creativity and teamwork, and above all avoids the decrease in productivity due to distractions in the case of remote work.
According to ExpressVPN's remote work challenges survey recent study,it revealed that online shopping, job hunting, and streaming are some of the most common activities during work hours at home, all while using company devices, and Costa Rica does not escape this trend as evidenced by academic studies carried out nationwide.
On average, around 85% of people are distracted during remote work, being the most common distractions are email, phone calls/texts, co-workers and family, and specially non-work Internet activity, all this evident to employers even with remote tracking tools. And this constant barrage of interruptions actually makes employees like their jobs less. Companies lose out on substantial profit and more than 720 hours a year per person working.
Separating work from distractions
In order to more easily separate work from personal life, it is very important to be disciplined and set schedules to comply. Sometimes there are employees who are not so prepared to have a remote job or any other kind of telework organization. This can generate demotivation and translate into poor productivity on the part of the employee and the results of the company. Being responsible and having the courage of a good organization in remote work is crucial for the success of the company and its evolution.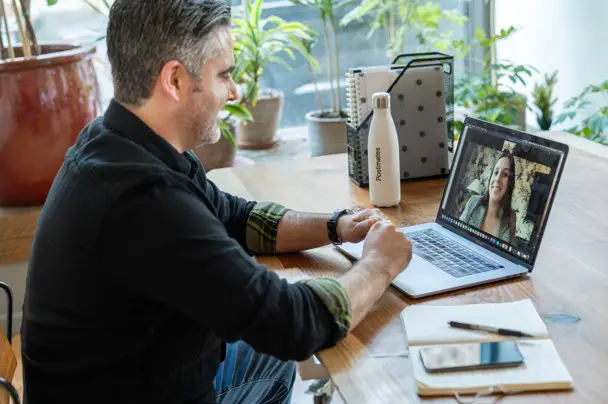 Not "where" but "how" it is done
The key to productivity is not where you work, but how you do it. "Instead of focusing on where work gets done, leaders need to focus their efforts on how it gets done, regardless of physical location. This requires the implementation of practices and standards that help teams collaborate across time zones in the world with respect to Costa Rican time.
Considering that this circumstance (interruption) can occur more frequently in remote work (at least initially), it is necessary to have a plan, even if it is simple as the "Plan ready to resume" to avoid employee burnout and provide the best mutual employee/employer experience in the provision of the service. So, beyond the physical space, the situation raised shows the importance of learning to direct attention, maintain concentration and put a limit on interruptions for the benefit of all parties involved.