The sixth edition of the San José Marathon will take place on Sunday, May 21, starting at 5 a.m. with starting and finishing point in the Parque Central.For this occasion, the San José Cantonal Sports and Recreation Committee and the Municipality of San José expect the participation of 5,000 national and international runners.
The athletics race will have distances of 5 kilometers (km), 10 km, 21 km and 42 km with 195 meters.For the distances of 5 km and 10 km there are their own routes, while for the half marathon there is a 21 km circuit. To complete the marathon, competitors will have to do the 21 km circuit twice, the organization reported.
How to participate
Interested persons must register through the marathon website. Take into account that you have the following costs:
For the 5 km and 10 km tours the cost is $30
Half marathon registration is $40
The marathon has a cost of $60
These include a participation kit containing:
Event medal.
Chip for distance measurement.
Participation number
Post competition snack
Hydration during and after the competition.
Safety on the road.
Official T-shirt of the event, Saucony brand
Gifts from sponsors.
These will be delivered at the Expo Marathon, which will take place in the Casa delCuño, next to the Old Customs on May 19th and 20th.
Unique endorsement
This event is the only one endorsed in the country by the World Athletics Federation, reported Victorino Venegas, president of the San José Sports and Recreation Committee.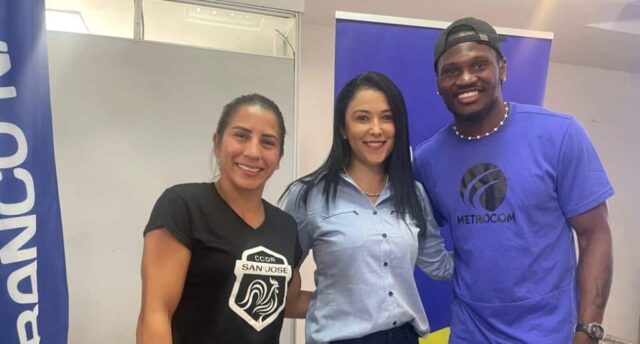 "For the San José Cantonal Sports and Recreation Committee, it is of vital importance to hold this world-class event in our capital, since in this way we guarantee our inhabitants events with the highest quality for sports practice," he said.
Also, it is the only race organized in national territory with an international certification granted by the Association of International Marathons and Distance Races, said Vladimir Murillo, executive director of the Marathon.
"Our route is duly certified by the AIMS (International Association of Measurements and Distances), which gives the runner confidence, since it complies with all international standards," said Murillo.
Special dedication
The event will be dedicated to the athlete Sherman Güitty and the boxer Yokasta Valle.The activity will have the official sponsorship of Banco Nacional, which is why as of May 1st, cardholders of this financial institution will have a 20% discount on registration.