Aimée Joaristi, a Costa Rican-Cuban artist, presents her exhibition Umbrías in Madrid at the prominent La Neomudéjar Museum. The exhibition will review the dark work of the artist's career between 2014 and 2023. It includes works from her well-known series Silencios y Gritos, Fantasmas, Guerra Continua, and her most recent workUmbrías, in which she also begins to introduce photography.
Among the works on display, taking into account that the current exhibition is a career review, includes works that were also previously exhibited in national and international cultural spaces in special curatorships. Among them, a feminist art exhibition at the National Gallery of the Costa Rican Center for Science and Culturein 2022; an exhibition of Cuban art made by women at the Kendall Art Center in Miami and at the Museum of Arts and Sciences in Daytona, United States, in 2021; a solo exhibition at the sXXI Museum, Zapadores Ciudad del Arte, Madrid, Spain; and a solo exhibition at Klaus Steinmetz Contemporary, Costa Rica, 2015.
In addition to the works from previous projects that bring together painting, video and installation, in this exhibition AiméeJoaristi also presents her most recent works in which she explores photography for the first time.
The artist titles this exhibition "Umbrías" precisely to reflect that gloomy, almost jungle-like state and atmosphere, in which she indicates tending to get lost and find herself, symbolically, with a certain regularity from the intellectual and emotional aspects. "I also consider that it is a term that incorporates with great subtlety -almost obliquely- that sense of connection and dependence with the natural environments that surround me, that welcome me within the tropical region where I live and work: Costa Rica" mentions Aimée .
Life-changing
"AiméeJoaristi exposes herself after an event that almost took her life. Getting well, relying on art has been her alchemical potion for the rehabilitation of her strong and indomitable spirit. The nature of the series introduces the viewer into the shadows of the artist, the intimate territories, the challenges of overcoming often not exempt from frustration and pain" mentions Francisco Brives, co-director of the museum.Inaugurated on January 25th, the exhibition will remain open until March 12th from Wednesday to Sunday from 11am to 9pm, regular Museum hours.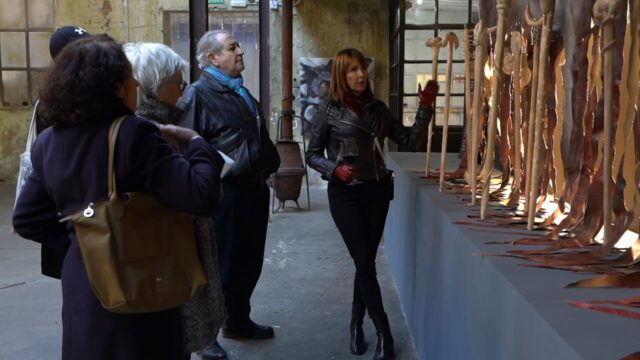 More about the artist
AiméeJoaristi, a Costa Rican born in Cuba, is a multidisciplinary artist who explores themes related to unconsciousness, playful transgression, Cuban migration, and women's vindication in her recent works. From painting and installation, to performance and video art, the multiple media are conceived as more channels of communication for those messages that are born from intuition and self-exploration.
Among its outstanding exhibitions are the 1st SACO International Biennial of Contemporary Art, the 13th Havana Biennial 2019, the Mantova International Contemporary Art Biennial 2017, the Guayaquil Biennial 2016, the 5th International Fiber and Textile Art Triennial of Riga 2015, Matadero Madrid, C.A.V. La Neomudéjar Spain, Zapadores City of Art Museum Spain, PHOTO Spain, ARCO Madrid, ART Lima Peru, among others.
Her works are found in private collections in Chile, France, Mexico, Madrid, and important public collections, including the Wifredo Lam Museum in Cuba, the Museum of Decorative Arts and Design in Latvia, and the C.A.V La Neomudéjar Museum in Spain: https://www.aimeejoaristi.com/
More about the Museum and its relations with Costa Rica
The La Neomudéjar Museum is a Madrid museum dedicated to experimentation and creativity that is committed to rescuing disused spaces to manage them with quality cultural uses. Since 2013, its commitment is to give voice to New Media Arts and avant-garde creators, focusing on promoting disciplines such as Urban Art, Videoart, Performance, Parkour, Sound Art and bringing them closer to the general public with a constant of differential didactics.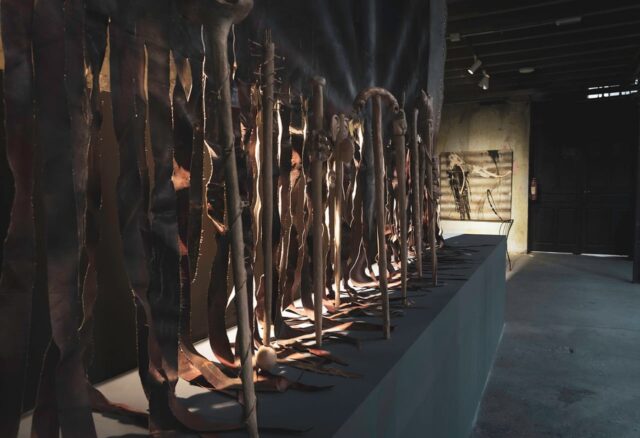 The commitment to networking at an international level has led it to establish expositions in more than 8 countries and 4 continents. Through the itineraries of its exhibitions and presentations on cultural management, La Neomudéjar has traveled to museums such as The Shchusev State Museum of Architecture (Moscow), Centro Arte Alameda (Mexico), ForoIberoamericano de Cultura (Buenos Aires), Mercocidades (Buenos Aires), MUU (Finland), UDLAP (Mexico) as well as Festivals such as Cinetoro (Colombia), Now&After (Moscow), ADDIS Videoart (Ethiopia), NEMAF (South Korea), etc…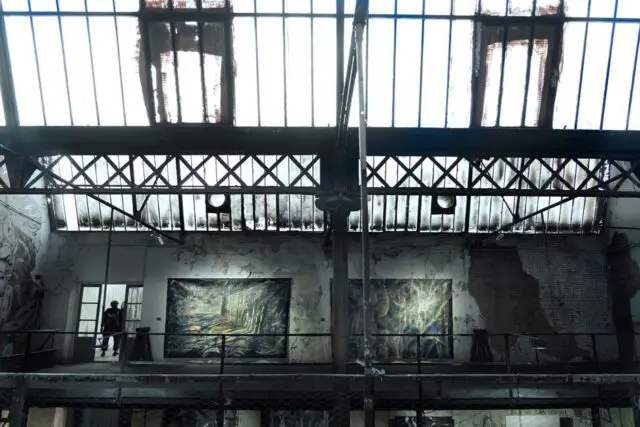 In Costa Rica, the La Neomudéjar Museum has held joint exhibitions with the Museum of Contemporary Art and Design (MADC), the Cultural Center of Spain (CCE) and the National Gallery, working together to promote exchanges between Spanish and Costa Rican artists. For its part, in Madrid, the Museum has exhibited Costa Rican artists such as Rossella Matamoros, Monserrat Mesalles, Juan José Alfaro, Adrián Coto and Man Yu.