Due to the institutional affectation that represents the current social movement of protest and the consequent difficulty in many Auxiliary Committees of the Red Cross for the purchase of fuel of the ambulances, authorities of the entity requested to limit the dispatch of resources.
The above will be implemented, except for those critical cases (red) and urgent (yellow) with the following indications: Red Patient or critical patients, potentially recoverable, who require immediate medical attention; Yellow Patient, patients who present an emergency situation with life risk. It can be complicated at any time; Green Patient, patients with minor injuries or medical events that may delay their care, without risking their health.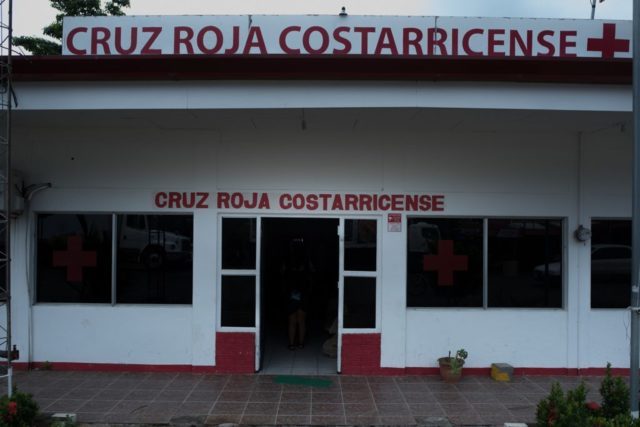 According to Jim Batres, deputy director of the Red Cross operational area, he indicated that what was done was an internal directive that is a normal process when there are major emergencies, but that also applies in circumstances such as those that we are living in the country at this time, "where the transport of fuel to gas stations has been compromised in some way or another, and that has caused some level of shortage".
The Red Cross since last week asked all the Committees to take forecasts, even to have a dialogue with the gas stations in the towns where our bases are located. This so they could support us by generating fuel reserves for the first response vehicles. The proposal was very welcome, which guaranteed us the fuel", he said.
However, the hierarch mentioned that considering that it is not known how much longer the situation could be extended, they gave priority to cases that we qualify as red or yellow, "With this we understand cases that are critical or urgent and in which life of the person depends on a transfer soon to a medical center. For those cases that are classified as a green category, where there is no risk to the patient's life, the population is being asked to make rational use of our services (…) Red Cross seeks to guarantee the ambulance service in emergencies, without that there is no type of affectation", explained Batres.
The Red Cross officer indicated that this measure will remain while the context of uncertainty in the country is maintained, "It is important to mention that during the past week, although there were some sectors of the country that presented problems, our units had fuel".
The same provisions were taken by the Fire Department. Héctor Chaves, director of the organization, indicated that during the crisis period they have restricted the exits that are not urgent; from security monitoring to social actions, and will focus on emergency care. In addition, they asked service stations to have a reserve of 10 thousand liters of fuel for the Fire and Red Cross units.