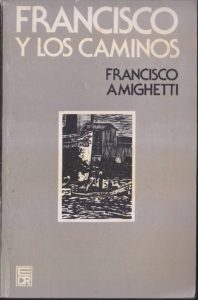 He was born in San Jose in 1907, a great painter, engraver and writer from Costa Rica. Having made more than 500 works, mostly engravings, many of them receiving important national and international recognition. In Costa Rica he is considered one of the most influential national artists of the twentieth century, whose work portrays the Costa Rican society and culture.
TIP: Get updates on upcoming Costa Rican Retreats & Events by joining our newsletter. Don't miss out on what's happening around you! Click here.
In addition to writing, he did a large number of oil paintings, watercolors and fresco murals. His artistic work appears in museums both foreign and Costa Rican collections, receiving important national and international recognition. He also worked as a professor in several colleges and universities.
Obtaining several awards such as the exhibition of plastic arts sponsored by the Journal of Costa Rica in 1936, likewise we can mention a fellowship at the National Academy of Fine Arts of the Republic of Argentina. In 1970, he was awarded the Mango prize for his work in favor of the Costa Rican culture. In 1973, he won the first engraving prize at the second annual plastic art exhibition, San José.
In the same way he was awarded the national book prize Aquileo j. Echeverría  in 1990, at the same time an honorary doctorate from the University of Costa Rica in 1993 and the Teodorico Quiroz prize, of the Costa Rican art museum in 1998.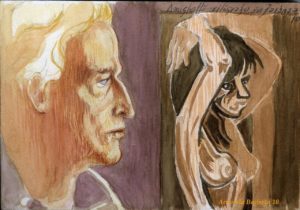 It is important to mention that in the 1950s, Amighetti had gained international acclaim and spent a lot of time traveling around the world exhibiting his art works in the major cities of Europe, Asia and North America. On the other hand it is recognized that he has made some of the most valued pieces of Costa Rican art.
His artistic talent began to develop from an early age. When he was a student at the Costa Rica high school, the main secondary school of San José, his teachers became aware of his talent and encouraged him to study at the Academy of Fine Arts.
During his years in the academy, Amighetti studied painting and drawing under the tutelage of Tomás Povedano a famous Spanish painter who served as director of the institute. As the perfection of his technique increased, Amighetti began receiving praises from critics for the first time thanks to some of his drawings and cartoons that were published in the "American repertoire", a famous magazine.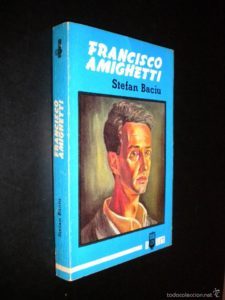 In 1929 he married the Costa Rican writer and folklorist Emily Prieto, and began to take a new approach to art. Along with his contemporary colleagues such as Francisco Zúñiga, Manuel de la Cruz and Luis Chacón, Amighetti abandoned his classical European training in favor of more revolutionary forms of art, including surrealism and abstract expressionism. In addition, Amighetti and his colleagues began to experiment with the art of cutting wood. Over the course of the following years, the group produced art that reflects the most primitive elements of what had been painted before, in the last instance, releasing a famous collection of woodcuts in 1934.
The artist's favorite elements have been the line-plane. His drawings denote a thin, delicate, sinuous line that in a few strokes captures the essence of the subject. The two techniques most used by him were the graphics and Chinese ink that often was illuminated with watercolor. Many of these drawings included notes, used years later to make painted or engraved works of greater importance. Likewise its use of watercolor in the fifties, sixties and seventies. It seems that in this there is a great influence of her friend Margarita Bertheau who created a landscape trend in this field. With watercolor Amighetti treats color as an expressive element and not as an element to recreate reality, with this and the line he created a series of visual planes.
His passion for woodcut seems to have been born at the end of the decade of the 1920s. With a realistic look he captures in the engravings, various themes, synthesizes and creates schematic figures but with great expressionist content. While his work in oil is presented in the use of a technique on canvas or on prepared boards in which the surface is covered with plaster and latter on the relationship with the fresco mural is evident, since he worked in transparent layers and with brush strokes obtaining an obvious direction.