Costa Rica is well known for many nice things: its luxuriant jungles, teeming with wildlife, its beautiful beaches and of course the volcanic formations that decorate its landscapes. On the other hand, it is not well known is that the country is part of the "Pacific Ring of Fire".
This is a 50,000-kilometer-arc, which is actually shaped like a horseshoe, that stretches around the rim of the Pacific Ocean and it is where many volcanoes and earthquakes are formed. About 3 quarters of the world's dormant and active volcanoes are there.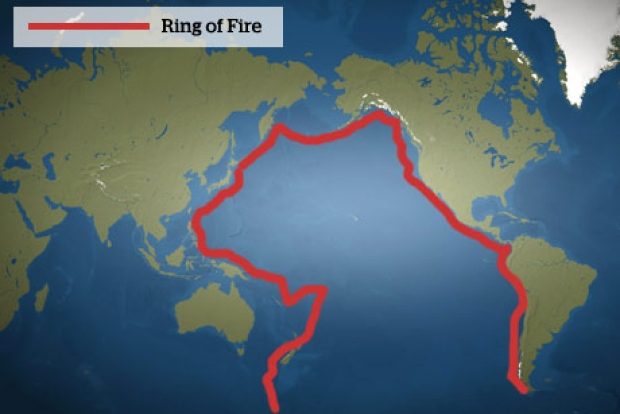 Deep ocean trenches and high mountain ranges are also part of the Ring of Fire. About 90% of the world's earthquakes and 81% of the world's largest earthquakes occur along that "Ring".
The Ring runs through Chile, Perú, Ecuador, Panamá, Paraguay, Colombia, El Salvador, Costa Rica, México, Guatemala, USA, Canada, Russia, Philippines, Tonga, and New Zealand. In Costa Rica alone there are 200 identifiable volcanic formations dating back over 65 million years.
Of that number, 6 are active volcanoes and 61 are dormant ones. Most of them are believed to be extinct. The 6 active volcanoes in Costa Rica are:
Rincón de la Vieja Volcano 6,385 feet (1,916 meters)
Arenal Volcano 5,437 feet (1,657 meters)
Poás Volcano 8,845 feet (2,708 meters)
Irazú Volcano 11,260 feet (3,432 meters)
Tenorio Volcano 6,286 feet (1,916 meters)
Turrialba Volcano 10,919 feet (3,328 meters)
All of them are part of the country's extensive system of national parks and protected areas. As it is the case in many countries around the world, like Hawaii's Kilauea Volcano Park in the United States and the Tongariro National Park in New Zealand, Costa Rican volcanoes have been integrated into the tourist industry because aside from their natural beauty and fertility, they are also great recreational places for hiking, white water rafting, sports-fishing, surfing, boating, swimming, kayaking, horseback riding, camping, mountain biking, and exploration. They receive plenty of visitors every season.
The country has had its share of volcanic eruptions over the years. For instance, the Turrialba volcano's latest active period began with an eruption in January 2010, and its largest eruptive phase began October 30th, 2014. The Poás volcano has acted up similarly, with a strong acceleration of its activity, and very explosive and seismically energetic eruptions. The Rincón de la Vieja volcano has increased its activity compared to the one it had in 2016. The main eruption so far took place on June 11th, 2017.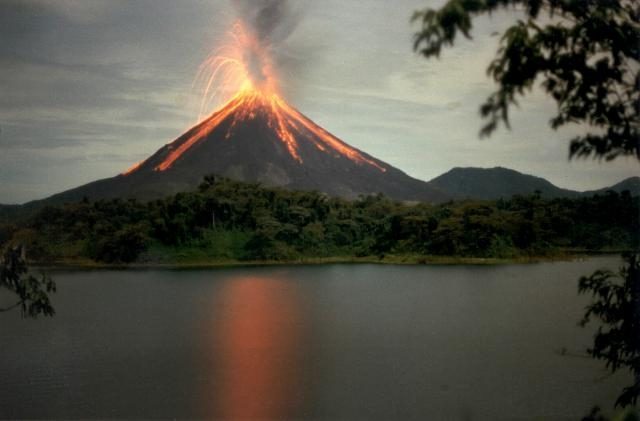 Due to its particular location, on the same plate tectonics involved in creating Costa Rica's volcanoes, the country is shaken by earthquakes very frequently. The deadliest earthquake in Costa Rican history struck north of the central valley on January 8th, 2009 and caused 34 casualties in and around the small village of Cinchona, Alajuela Province.
But not every quake is that destructive. Small ones occur daily and a few times a year some of them are strong enough to be felt by the population. Major quakes tend to happen about once a decade, but no tourist has ever been killed or seriously injured by an earthquake in Costa Rica.
Of course, Costa Rica has an efficient Natural Disaster Early Warning System. In 1984, the Costa Rica's National University created the Volcanological and Seismological Observatory at Universidad Nacional, Costa Rica (OVSICORI-UNA).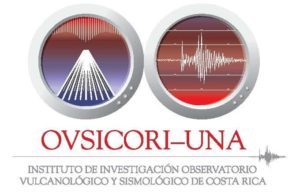 The Observatorio Vulcanológico y Sismológico de Costa Rica is the department in charge of registering, recording, and studying all things related to volcanic and seismic activity in the country. It has developed several volcanic observatories that cover the most active sites. It also provides real-time data of seismograms and volcanic ash advisories to help the public deal with health issues following eruptions.
In fact, Costa Rica is a country of high seismicity and that neither earthquakes nor volcanic eruptions can be predicted with a 100% degree of certainty, the inhabitants and visitors of Costa Rica must always be prepared to react correctly in case of such an occurrence.
When visiting any volcanic areas, most visitors would relatively be safe by following some simple rules:
Be prepared.
Obey the instructions of the qualified personnel.
Stay out of closed areas.
Now, when you live in an area where volcanic activity is a factor to be considered you should:
Keep in touch with the authorities to receive the latest warnings and instructions.
Cover your nose and mouth with a damp handkerchief or mask to protect yourself from ash and other volcanic residues.
Wear frame lenses or even goggles and avoid contact lenses to reduce eye irritation.
Wear long-sleeved clothes and rugged footwear.
Wash your vegetables and other food thoroughly before consuming them.
Close windows or cover them and stay as much as possible inside the house.
Cover water tanks and other reservoirs so they do not get fouled by the ash.
Earthquake precautions are pretty much the same all over the world. When an earthquake happens, follow these recommendations:
 Look for a safe place such as in a doorway (if you live in an old, adobe house that is not reinforced), or better still take refuge beneath a sturdy table or desk, or along an interior wall away from windows or hazardous objects.
Protect the back of your head and your eyes to minimize injury from debris.
Do not take elevators during an earthquake.
If cooking, turn off heating elements immediately.
If outdoors, stay in open areas away from buildings, power lines, trees, and other potential hazards.
If driving, stop quickly but safely and stay inside the vehicle.
Do not stop near power lines, bridges, overpasses, or other potentially dangerous sites.
And, at last, try to stay calm and brace yourself to keep your balance, sitting down if possible. All of the aforementioned might save your life.