A truck will become the Digital Manufacturing Laboratory or Mobile Fab Lab, which will travel around the country bringing innovation to the communities, starting in January 2018. The initiative was presented on Thursday, September 7th, at the Roberto Sasso Auditorium of the Veritas University and is promoted by that institution and Kölbi, the trademark of the Costa Rican Institute of Electricity (ICE).

This vehicle will be equipped with devices that facilitate the design and processes necessary to create prototypes on a personal scale, such as models, toys, cell phone cases, or any other device that people could imagine. Among the devices that will come on board, the truck has 3D printers and scanners, laser cutters, computer-controlled cutting machines (CNC router), among others.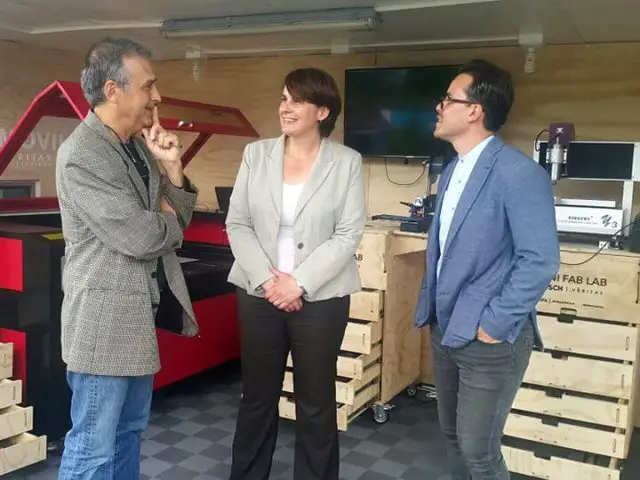 The main aim of this Fab Lab Mobile is to promote democratization and access to technology. Robert Garita, director of the Fab Lab of Veritas University, explained that the truck will be equipped with solar panels and will have an infrastructure that respects accessibility (as established in Law 7600).
In 2016, this higher education center showed a Mobile Fab Lab, at the TEDxPuraVida and TEDxPuraVidaJoven conferences held at the Coca-Cola Amphitheater of Parque Viva. "This was a container that was very difficult to move, while this being a truck is autonomous, the project is ready to develop as a country project".
This is the 1st Mobile Fab Lab in Costa Rica and Central America. According to Garita, his dream is that the initiative can cross the borders of the country. The director of the Fab Lab Veritas explained that a prior diagnosis of the communities will be carried out, in order to know what their capacities are and to use the digital manufacturing tools that could be most used in each one of them.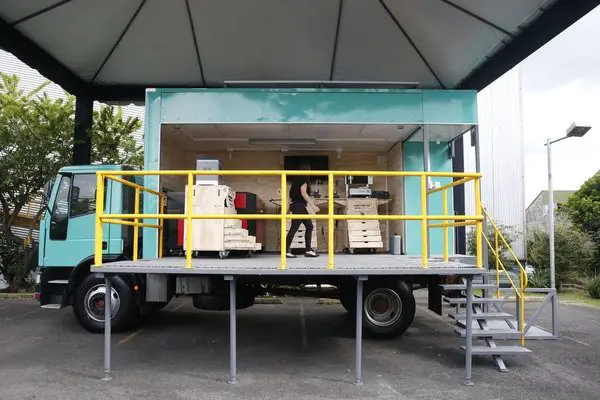 The methodology will consist in holding a participatory workshop with the people of the community, prototyping the ideas, evaluation and, after the process is finished, an accompaniment of the people of the community and the launching and registration of the projects generated during the experience, if possible.
"At Kölbi, we believe that education and innovation have to go hand in hand and should be available to all Costa Ricans", explained Francia Picado, an institutional Manager of Telecommunications of the ICE.
For its part, Silvia Vargas, coordinator of projects of that institution said that during the next 4 months will be dedicated to making the choice of sites where the laboratory will be, "to the neediest communities, that is the focus we want to give".
The presentation was attended by the Vice President of the Republic, Ana Helena Chacón, who said that she hopes that the project "touches the lives of many people, that we walk towards an economy of production and that it is the basis of greater innovation and well-being".