By Anthony Pineda Nieles
Do you need to shop at the supermarket or go to school after work, but traffic jams make you think twice before you leave? Technology could be on your side.
Though these are new in Costa Rica and some services are still in the trial phase or operating in a limited fashion, nevertheless, the country is on track with developing more agile transportation and communication modes that alleviate pressure on people to travel.
A drone can reach the yard of your house with your purchases, and classes are offered through the Internet.
These  technologies are already in the country in the hands of companies like Go Pato, Go Pass, Workride, and several universities. Although the main objective of these companies is not to alleviate the country's traffic chaos, they in fact contribute directly to solving this growing problem.
For example, a drone in the sky equals one less vehicle in the street. Similarly, virtual classes help students  not have to travel to a site to learn. The implementation of mass carpooling would potentially reduce five vehicles down to just one carrying five people.
Orders fall from the sky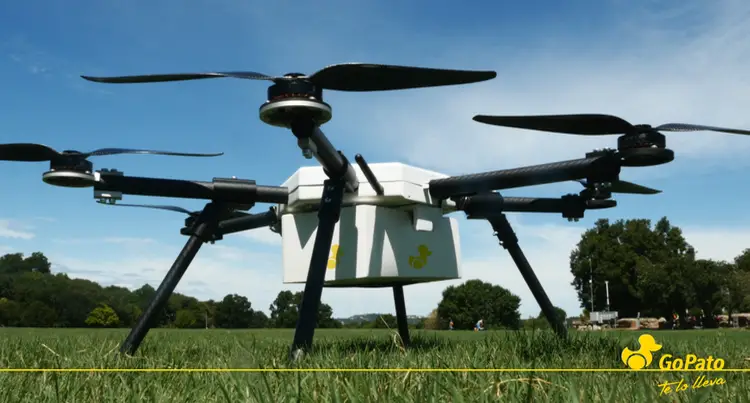 Go Pato will implement the use of drones to make their deliveries. Purchases must not exceed 6 pounds in weight and must be within an authorized zone.
Orders are placed via Messenger and the drone lands at the specified address (in the yard or driveway).
This service translates into fewer cars and motorcycles on the road.
Jose Navarro, founder of Go Pato in Costa Rica explained that while a drone travels a distance of seven kilometers in just 10 minutes, whereas a motorcycle or car in the heavily transited metropolitan area often takes up to 40 – 80 minutes to cover that stretch.
Although Navarro explained that 70 percent of his orders could be made with drones. This service will be implemented slowly because at the moment Go Pato has four drones that will work out of a few strategic points.
Increasing bus riding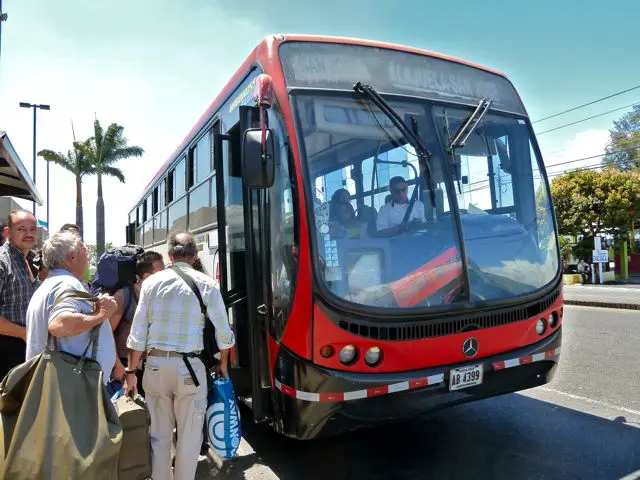 According to a recent survey at the School of Statistics of the University of Costa Rica (UCR), 41 percent of people working in the country use the car as their main means of transportation. Meanwhile only 25.6 percent use the bus to get to work.
Encouraging the use of public transportation is imperative, and Go Pass knows it.
Go Pass consists of four products that help users access bus lines.
The first is the ID reader for older adults which avoids duplicating identification cards and contributes to faster boarding times.
The second device is the passenger counter which allows for more control over the number of people boarding buses.
There is also an exclusive service for users. With this tool, those who use the bus service are informed directly about their bus schedules, bus stop locations and routes.
And lastly, Go Pass uses technology to facilitate electronic payment. This works with a sticker placed on a cell phone, wallet or keyring; the user places the sticker it in front of the reader to make the payment.
Other uses of technology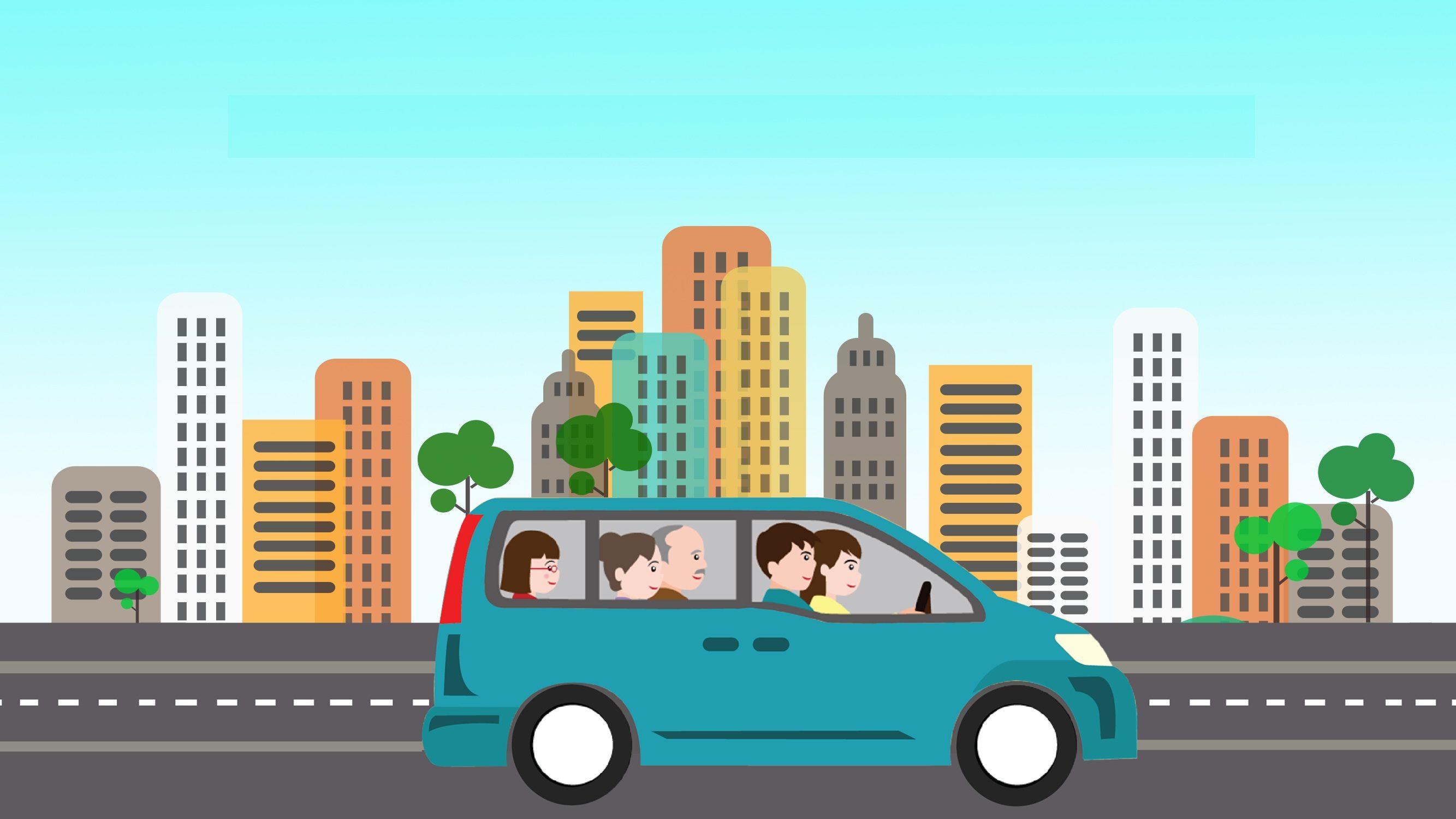 Other uses of technology are also being added to the menu for a reduction in cars and traffic.
Carpooling is another solution, but having to coordinate with a group of people that all have a similar route can be tricky.
But along these same lines, there are now platforms that serve as contact points to facilitate ride sharing.
This is the case of Workride, a mobile carpooling platform aimed at helping companies to encourage the use of carpooling among employees.
At the moment, the platform is not active. They are in a process of redesigning the application before moving into an initial pilot phase.
The Workride founder estimates that if all drivers carpooled once a week, there would be 20 percent fewer vehicles on the road.
Other technological advances also aid in reducing pressure on the road. For example, the Latin American University of Science and Technology (ULACIT) is committed to promoting online education and preventing its students from regular commutes.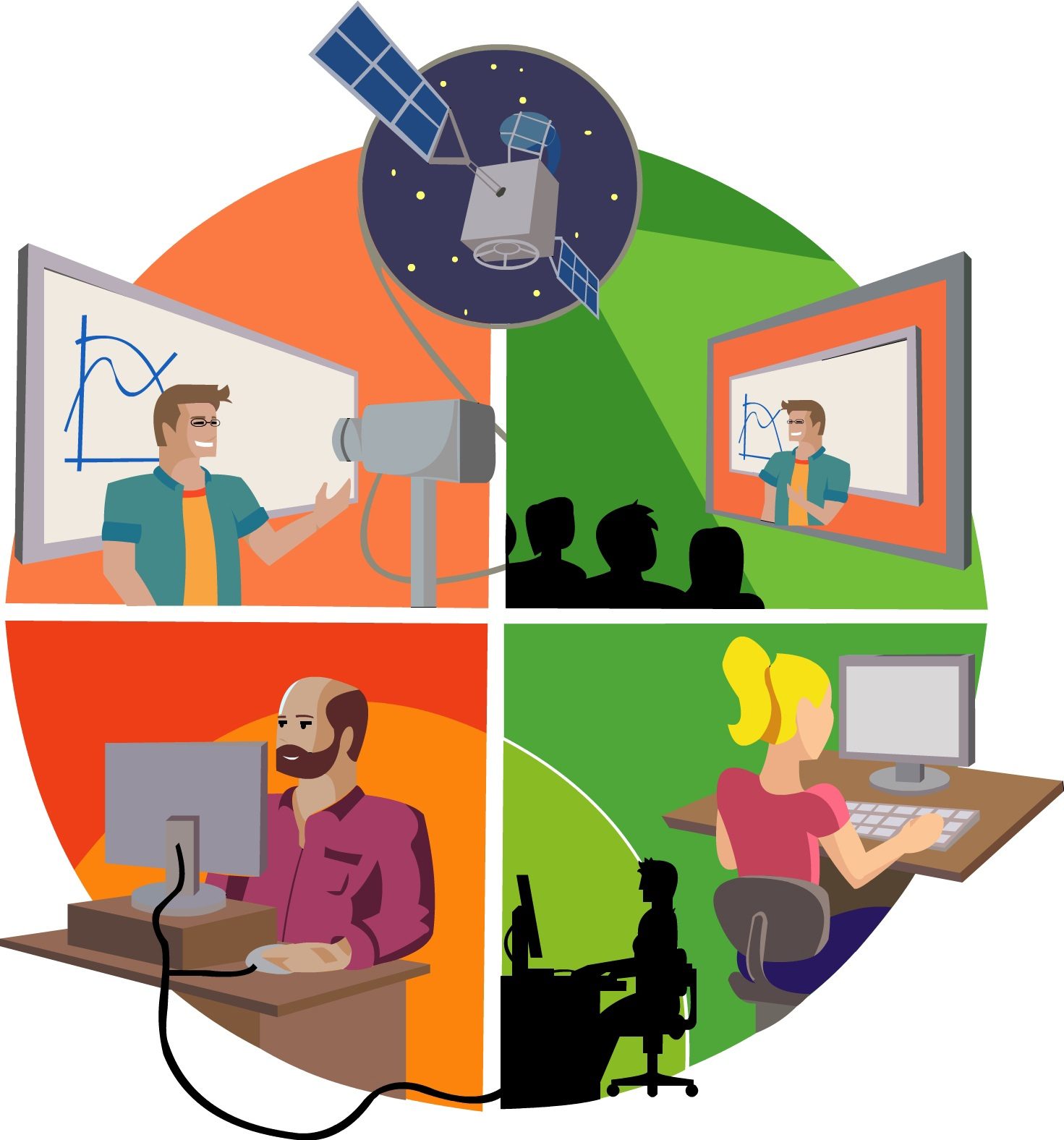 Silvia Castro, director of the educational center, said that they offer a Master Business Administration and 11 other executive specializations through distance learning, all of which are degrees approved by the Costa Rican Council of Higher Education.
"There is a need for professionals to look for an education that fits their demands of time and availability", Castro said.
With this measure ULACIT joins other institutions such as the Technological Institute of Costa Rica (TEC) and the  State Distance Learning (UNED) – the former being a pioneer in the field of distance education in Costa Rica.