If you are going on a backpack trip, you will have to pack as light as you can. Get rid of unnecessary luggage and start thinking smart. Some useful items can help you reduce a weight whilst improving your efficiency. We collected seven handy backpacker gadgets that you will be happy to have them with you on your trip in Costa Rica:
#1 Backpacker Gadget – Power Adapter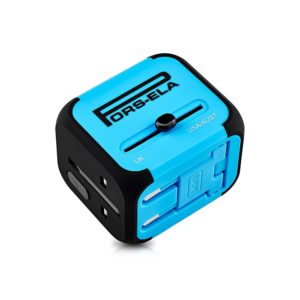 You are from the United States or Canada? Then you don't have to worry about that. But for all Australian, European and Asian travelers this might be a problem. If you get yourself an appropriate power adapter before you leave, you will have one thing less to worry about. For those are traveling a lot and not only to Costa Rica, an international power adapter with exchangeable plugs for all kind of sockets in the world might be useful. Just google it, there are some good offers in the web.
#2 Backpacker Gadget – Quick Drying Towel
Costa Rica is definitely a place where you will get wet. You are going to swim in the Pacific Ocean or the Caribbean sea, you will dive and surf. And if you are traveling low budget you might not always spend the night in hostels that are providing you free towels. So think smart and invest some money ahead in a microfiber towel. They are thin, light and dry very fast. This way you can go swimming in the morning, but don't have to worry about your luggage getting wet in your backpack.
#3 Backpacker Gadget – Belt Bag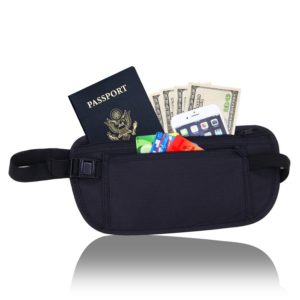 Safety comes first. So think about buying a thin belt bag where you can put all your most important belongings. Even though Costa Rica is relatively safe, it can always happen that you are getting robbed. And you don't want your passport, credit cards or your phone to be gone. At least for the ways from one destination to another, it might be a better option to protect your valuables under your shirt. Traveler belt bags are very thin and light belt bags which you can't see under the clothes.
#4 Backpacker Gadget – Powerbank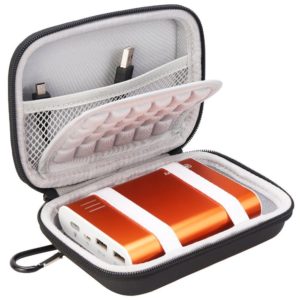 For those who are going to be a lot on the road, you will some energy whether you need it for your phone, your camera or maybe your ebook reader. You might spend hours by driving with bus through the country. Or you spend some days in areas that don't have access to electricity like some accommodations of the Osa Peninsula. At least when you want to plan the next step of your journey, you will be happy to have a powerbank to charge your devices. It is always better to be prepared for every situation.
#5 Backpacker Gadget – Dry Bag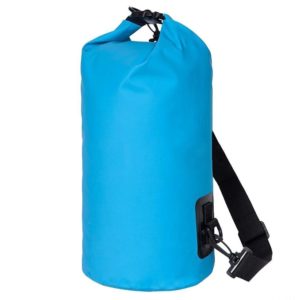 If you are planning to do many water sports such as surfing, sailing, and diving, a dry bag might become handy in Costa Rica. These small lightweight sacks protect their content from dirt, dust, sand, and water. This way you don't have to worry bringing your phone or camera near the beach or on board of a boat. Besides, they are available in many sizes. Therefore, you can use them as a practicable day pack alternative to your big backpack.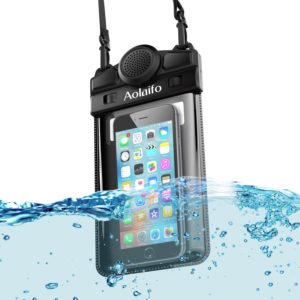 Also very interesting: Dry cases for your phone. They allow you to use your mobile in the water and with wet hands without harming the electricity.
#6 Backpacker Gadget – Neck Pillow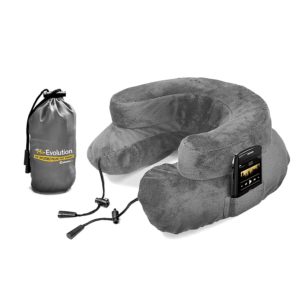 Really? A neck pillow? Hell, yes. Right now you might not be able to imagine how many hours you will spend driving in buses, taxis and boats to get somewhere. You will get tired and fall asleep. If you got a small neck pillow with you these short naps will be much more relaxing to you, because they prevent a stick neck. There are some handy, small, inflatable pillows extra made for travelers. This way they don't use that much space in your backpack.
#7 Backpacker Gadget – Drinking Bottle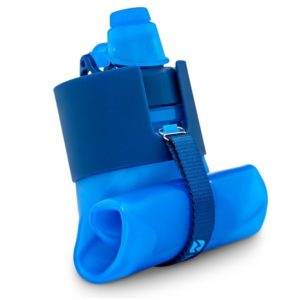 Last but for sure not least: Don't forget to bring a refillable drinking bottle! As the weather can get really hot and dry, drinking is very important for your health. In general you can totally drink tap water in Costa Rica which is why is it nice to have a bottle to carry it around. Even here you can buy collapsible bottles especially made for travelers on the internet.