Mental health has become a huge challenge for the health sector and government policies in this regard. After a global pandemic, the effects in this field for the population, at all ages, are evident and palpable. For example, a survey carried out in June of the current year by Ceinfes, part of the Center for Research, Innovation and Technological Development, of 1,350 young people between the ages of 12 and 17 in Colombia revealed that 70% of them have felt unhappy or depressed.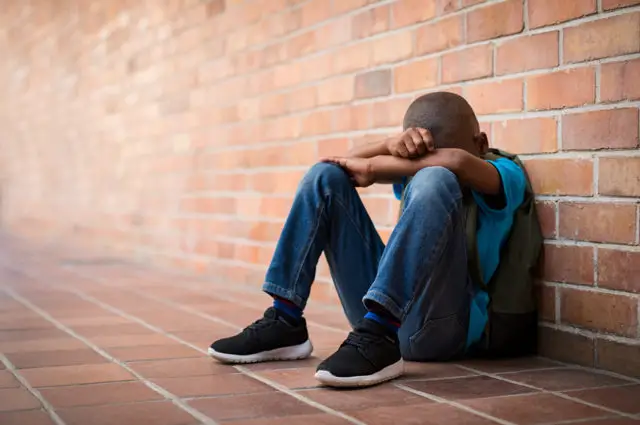 The questionnaire, endorsed by the World Health Organization (WHO), also revealed that 70 percent of young people in Colombia suffer from sleep problems, and 50 percent feel that they will not be able to overcome their difficulties. The figures join the trend that the WHO itself revealed this year: anxiety and depression problems have increased by 25 percent worldwide due to the pandemic; that is, 6 out of 10 people in the world suffer from anxiety and depression, while close to 1,000 million inhabitants of the planet have some mental illness.
For its part, the European firm based in London GlobalWebIndex (an audience research company that provides information about media and marketing specialists around the world) indicated that the estimated time a person spends on sites or applications such as social networks it was 143 minutes on average for the year 2019. Additionally, they mention that among the regions with the largest users of social networks, Latin America has an important position, where there is an average screen time of 212 minutes a day. Of the 2 countries that rate this study, Colombia stands out and also Brazil, with an average of about 220 minutes daily.
Meanwhile, since September 2019, the number of people who tell the Google Assistant that they are sad increased by 25 percent, according to data revealed by the company, which reflects a situation that can be faced from the use of different technologies.
Media and technology
Although for many experts the excessive use of the Internet and social media can be a trigger for episodes related to mental health problems, in other cases these same technologies have been adapted to help those who suffer from them. According to Lina Porras Santana, Director of Health at 1DOC3, a platform for medical services and care, social networks and the Internet have brought about a significant social change in the way of relating to the outside world.
This transformation of new realities "has caused people to spend long periods of time making excessive and abusive use of digital communication media, thus generating dependency and, in the worst case, addiction". In any case, the most important thing, say experts, is to tell and share with other people when experiencing a condition of depression or anxiety in order to find help quickly.
Technology can become a tool of great help
One of the 1doc3 services is to provide the possibility of accessing a mental health professional in less than a minute. It is possible to establish an assessment at the time it is required, and follow-ups go hand in hand with professionals focused on each case through a web platform.
From Android you can find the 'Digital Well-being' tool, which has several disconnection or productivity functions to more consciously manage time with technology. The tool offers personalized attention with the possibility of video calls that allow virtuality to be used as a way of connecting for a humanized dialogue. On the other hand, immediate attention is guaranteed with one of the 500 professionals that the platform has /www.1doc3.com.
Users can access consultations in specialties such as general medicine, sexual health, pediatrics, nutrition, and psychology.
'Apps' for mental well-being
There are tools like OYE, a mental well-being application that was created by J.Balvin with the support of experts to precisely manage depression and anxiety. It can be downloaded from Google Play and for iPhone. It is designed to identify emotions and create a plan of emotional transformation activities with objectives that help people.
Yana is another option. It is an artificial intelligence app that works like a chatbot that, based on questions, identifies the user's health problems to guide them towards an effective treatment of their condition. It is free for Android and iPhone phones.
'Google, I am sad'
Google's voice assistant is capable of helping people who are facing an episode of depression or sadness. Although the company advises that it is not intended to replace medical support, it can be a very important initial step of help.
In this sense, either through a smart speaker or the Google Assistant app on the cell phone, a person can express with his voice that he is sad: immediately, the platform guides him with advice and readings associated with depression to help you find a better guide. People can also get help with breathing, relaxation, and meditation exercises, which you can ask with your voice.