Coconut is a natural delight, which brings many health benefits already used all the way back in primitive medicine. It relieves dehydration and has many other nutritional and cosmetic properties that are of great benefit for both children and adults.
Its delicious water is a healthy and refreshing drink, with impressive medicinal, cosmetic, and nutritional contributions.
Coconut also gives us a lot of energy that helps replenish certain weaknesses. Among its most common properties, we find that it is recommended for all kinds of stomach problems.
Among the many benefits offered by the coconut for its high concentration of minerals and trace elements, is that it can become a substitute for the serum normally used to hydrate the body.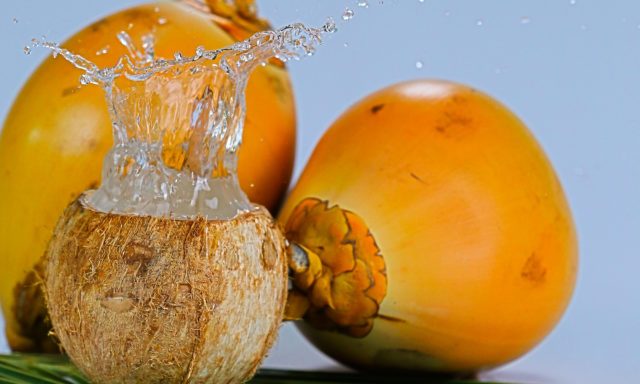 Its effect is so powerful that it manages to stabilize childhood patients who suffer from diarrhea, amoebic disease, and even malnutrition. It is also rich in vitamin "C" and its amino-acids are reflected in the normality of fluidity of the bloodstream, being a great protector against cardiovascular diseases.
It is such a powerful restorative that it reinforces memory by its composition in phosphorus, magnesium, zinc, and fluorine, becoming a perfect remedy for students or people who begin to lose the accuracy of immediate memory.
Coconut water can be taken daily without causing any kind of harmful side effects because, in addition to being an excellent blood purifier, it can eliminate parasites if you mix it with pineapple and milk and apart from all this it is a super effective natural medicine for the amoebic disease.
It is a powerful reinforcer of all the digestive system, becoming a great ally to raising its defenses and making the intestinal flora gain fluidity.
It is of great help for those people who suffer from nervous breakdowns, an infusion is made with the pulp, offering great relief and serenity, stabilizing the mind.
Also among its wonderful properties is the power to cleanse, purify and rehydrate allowing the return of nutrients to dry skin, being ideal for chapped lips and even herpes.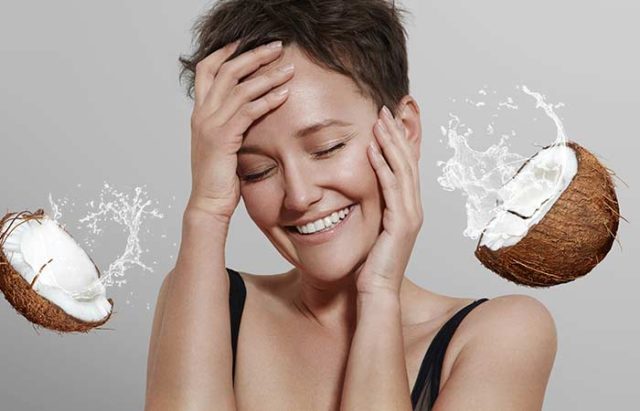 Another natural quality is becoming a strong ally of your hair, especially harshly treated hair, coconut, and plays a leading role in hydrating it and restoring its natural vitality. In the days when air pollution is elevated making our hair suffer damages, the coconut is a simple, homemade and natural way to counter this.
Among the hair problems that coconut can help us with are breakage, weakening, lack of growth, helping to maintain the volume, brightness and good health of the hair strands, and also fighting dandruff. It is vital if you suffer hair loss to use it regularly, its oil brings with it many benefits that will make your hair look more silky, leafy, strong and much brighter.
Coconut oil is one of the most used home treatments in hair care among women, giving more life to hair naturally and without any kind of artificial help.
On the other hand, coconut water has anti-fungal properties, as well as anti-bacterial properties that help in the prevention of problems related to infections. Here are some tips using coconut water for your general well-being:
Drink a glass of fresh coconut water every morning, with the empty stomach to obtain benefits cleansing the body.
A massage with fresh coconut water on the scalp and in the strands of hair every day. Keep this for 20 to 25 minutes before washing your hair with running water, this will give the results you want for hair growth.
So now you know that coconut is your best ally.