The Motorola company remains one of the favorites of the Costa Rican market. That is because its reliability, durability, and the quality of its equipment, have positioned it among the most popular brands in the country.
2 new smartphones reached the mobile operators in the region: g6 and e5. Both models come in several versions so you can choose the one that best suits you.
According to a press release, the Moto g6 plus will have an initial cost of ₡ 250 thousand, the Moto g6 starting from ₡ 180 thousand; while, the Moto g6 play from ₡ 150 thousand. For its part, the prices of Moto e5 and Moto e5 plus will be announced when they are released for sale.
"Less than 5 years ago, we set out to cover a market gap that did not exist at the time: developing quality smartphones with extraordinary functions, but at an accessible price so that more people can have access", the statement said.
Among the features of these smart devices are that they use Qualcomm Snapdragon processors, they also have the Android operating system and Google Photos as the default gallery to capture and record memories, so they can be backed up in the Internet cloud.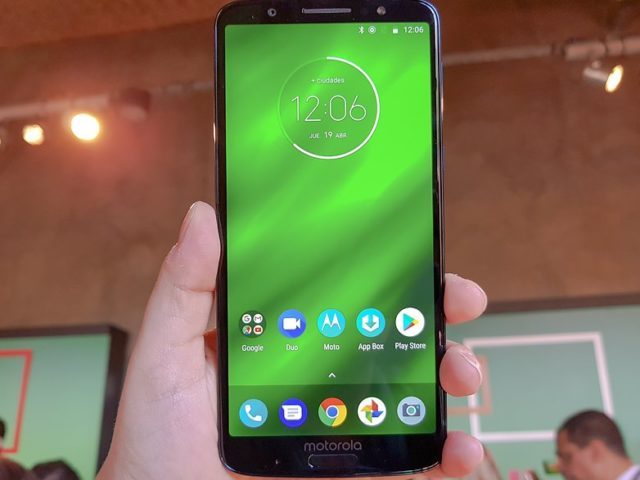 The Moto g6 play is the simplest version of the 3, with a 5.7-inch screen, Snapdragon 430 processor, 3 GB RAM, 4000 mAh battery, and 13 megapixels (simple) camera.
The Moto G6 model has similar specifications, but with 2 rear cameras, one of 5 and another of 12 megapixels, that allows taking photos with portrait or similar effects.
And finally, the most popular and favorite model of all is the Moto G6 Plus. Its touchscreen is a bit larger (5.9 inches) and the processor is a Snapdragon 630. The front camera comes with LED flash and also comes with 4 GB of RAM and 3200 mAh battery.
If you are a fan of smartphone equipment, of good quality and low cost, several models that you can choose from are already available here in Costa Rica.