Costa Rica is a popular destination among digital nomads. It offers flexible opportunities for workers to stay there. Moreover, the Costa Rican weather is fabulous, and its natural beauty is breathtaking.
Costa Rica recently passed a digital nomad law that lets one stay there for up to a year without paying taxes.Neither does one need to pay any import taxes on personal equipment. Before you decide to try Costa Rica as a digital nomad, there are certain things you need to know. Read on for some handy information.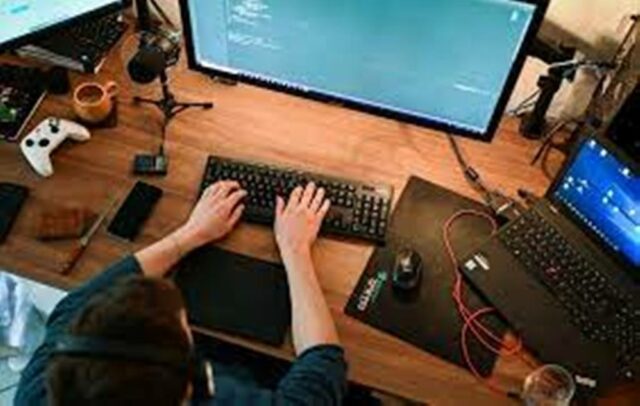 Internet Connections in Costa Rica
With multipleinternet service providers (ISPs) in contention, the performance of internet connections in Costa Rica is impressive. The charges are affordable since there's enough competition in the market.
The primary telecommunications company in Costa Rica is Kolbi (ICE), a government organization. The other major internet service providers competing for a share of the Costa Rican market are Cable Tica, Liberty, Claro, and Tigo. Statista also recently ranked which ISPs in Costa Rica provide the best speed for streaming Netflix content.
Things to Know Before You Pick Internet Plans in Costa Rica
Renting an apartment means getting your internet connection. If you find an internet connection when renting a flat, the speed won't be anything to write home about. You'll need to ask your host to get a connection with a higher speed, for which you'll need to pay yourself. Do bear in mind that only the contract holder can change internet packages.
You'll have to stay prepared for disruptions in the internet connection caused by frequent power cuts when it rains. If you must have a steady connection, we suggest you get yourself a surge protector or battery backup for the modem or router. While the power outages don't usually drag on too long, even the surges can cause significant damage to your setup.
Co-Working Spaces and Public Wi-Fi
There's been impressive progress in Costa Rica in the fields of public Wi-Fi and co-working spaces. The city of San Jose has WeWork, and popular beach towns like Santa Teresa and Tamarindo have a lot of co-working spaces with impressive internet infrastructure.
Condo Towers in San Jose often come with deluxe meeting rooms and co-working spaces which help you build a professional setup. We recommend Selina Hostel, a digital nomad co-working hostel, a good place you can put up in since it offers impressive internet and comfortable co-working spaces.
What Costa Rica does not lack is a healthy café culture. You will come across many cafes with much of a working culture here. People carry their laptops to various places, like Starbucks. If you bring your laptop to a public space and connect to available free Wi-Fi, you should also know the potential risks.
For instance, unknown networks might not offer the necessary protections. If you wish to be certain that your data gets properly encrypted, download VPN services. A Virtual Private Network reroutes internet traffic and encrypts it with the latest encryption standards. Thus, no one can snoop in on your work.
Monthly Budgeting
As a digital nomad, while you want to earn enough so you can sustain your lifestyle and travel, you are always eager to keep your monthly expenses under check. In general, Costa Rica is more expensive than El Salvador or Nicaragua. Travelers predict that a week-long vacation can cost up to nearly $1,500.
Renting a place near a beach or in a town popular among tourists could set you back by at least $1,000 per month. If you eat out often at the finer restaurants, you'll have to set aside a considerable amount for that.
You should also consider various leisure activities and how much they might cost. Moreover, do not forget groceries or other essentials.
All said and done, here's one place we suggest where you can put up as a digital nomad in Costa Rica.
A Possible Destination—Santa Teresa
This relaxed surfing beach town welcomes digital nomads with many hotels and co-working spaces. After a hard day's work, you can unwind at the beach or the jungle. The weather's fine, and the food's excellent as well. The city isalso dotted with many hostels and rentals. Santa Teresa isn't that crowded, either. So, it is an attractive option for digital nomads.
Conclusion
Costa Rica is an excellent choice for remote work since there are many co-working spaces and satisfactory Wi-Fi speeds. Also, international residents can take advantage of tourist visas. They are certainly an option for anyone wishing for a change.
*SP