The Pi Art Festival will open on March 14th (3.14, which alludes to the number Pi) within the framework of International Mathematics Day, and its closure will coincide with the spring equinox on the 20th of the same month.
The venue for the festival will be the town of Islita, in the canton of Nandayure in Guanacaste, where the hotel and the Punta Islita Open Air Museum of Contemporary Art are located. This museum has a community concept of art and creative thinking as tools for sustainability, and is committed to a tourism development model in harmony with community growth. It will be a unique opportunity to explore new ways of making art and create meaningful connections between locals and visitors.
The festival is an initiative that seeks the development of the town, following a model of activations throughout the year. Bet on a seasonal festival format, offering high standards of experience and quality. The intention is to attract a sensitive market interested in art and related industries in a community with a long history of arts, knowledge and extraordinary landscape. .
The theme of the festival revolves around the relationships between art, landscape, technology, knowledge and community. These connections are complex, dynamic and constantly evolving, but they all contribute to our shared cultural heritage and experiences. This first edition focuses on the New Materialism, a contemporary perspective on sociology that provides rich insights and resources for new scientific research and artistic practice.
About the schedule and activities
The festival offers an agenda that includes different artistic activities. The exhibitions and the fair will showcase more than 150 works by nationally and internationally recognized artists, working in a wide variety of styles and genres, from painting, sculpture, installation and digital art. Visitors will have the opportunity to interact with the artists, learn about their creative process and purchase their works, which will be exhibited at different points in the community. One of these exhibitions will be curated by the former Vice Minister of Culture Loida Pretiz, with local artists of great experience.
The fair has the participation of some of the most outstanding artists in the country such as Paz Ulloa, Luciano Goizueta, Guillermo Tovar, José Pablo Ureña, Allegra Pacheco, Diana Barquero, Clara de Tezanos, Marlov Barrios, Emmanuel Rodriguez, Albertine Stahl, among others, as well as invited galleries from the United States and the region. This fair is a unique opportunity to appreciate and discover the talent and creativity of some of the most renowned artists in Costa Rica and a fine selection from the continent.
Likewise, the festival seeks a dialogue between local crafts and regional contemporary art. In each work of art the public will be able to see a reflection of the rich culture and heritage of Guanacaste, as well as the personality and unique vision of each artist.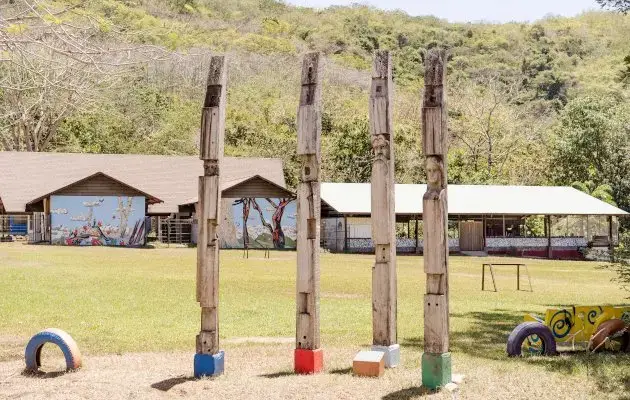 There will be projections of Costa Rican and Central American feature films and short films, a sunset viewpoint, a native Guanacaste barbecue in front of the sea, a Sunday gastronomic fair and various talks and workshops will be given throughout the festival to share around art and the community.
Participating artists
The list of artists that exhibit in the exhibitions, the fair and the projections is extensive to publicize the diversity of Costa Rican art. Exhibits by Costa Rican artists Adrián Kader, Agustín Fallas, Aimée Joaristi, Aire Calderón, Allegra Pacheco, Andrés Cervilla, Andrés Murillo, Angélica Sánchez, Anna Matteucci, Ariela Kader, Carlos Fernández, Carolina Bello May, Carolina Guillermet, Catalina Agüero León, Christian Wedel , Daniela Martén, Diana Barquero, Diana Zuleta, Diego Fournier, Diego Van der Laat, Dino Urpí, Elastica, Elena Rohrmoser, Emmanuel Rodríguez Chaves, Flavia Sánchez, Franceso Bracci, Guillermo Tovar, Isaac Loría, Javier Martín, Jennifer Cubillo, Joan Villaperros , Jonathan Torres, José Chavarría, José Manuel Oviedo, José Pablo Ureña, Vinicio Jimenez, Juan Carlos Abarca, Julián Gallese, Karla Herencia, Katrin Aason, Leo Ureña, Lilly Arce, Luciano Goizueta, Luis Alberto Oruga, Marcela Bertozzi, Marco Arce, Mari Arango Giralgo, Mat Kar, Nicole Román, Norma Gutiérrez, Oscar McFly, Paz Ulloa, Pía Chavarría, Rebeca Jiménez, Roberto Carter, Sergio Leiva, Valiente Pastel; and from other countries Blue McRight (USA), Clara de Tezanos (GTE), Deborah McAfee (USA), Javier Rossel (CFH), Johanna Van Paris (BLG), Marlov Barrios (GTE), Pamela Smith Hudson (USA), Sima Rahmankhak (USA), Sydney Croskery (USA)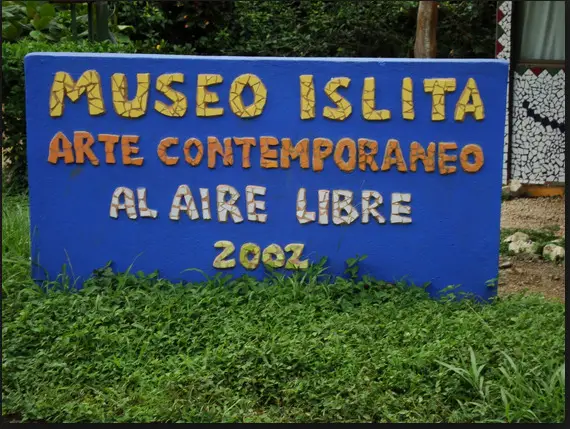 On the background of the festival
Héctor Anchía and Julián Mora, organizers of Pi Art Festival, both businessmen, want to revitalize the Costa Rican art scene towards a more sustainable, conscious and inspiring artistic culture. Their motivation with the festival is to mobilize the artistic and cultural wealth of Islita, as well as the infrastructure that has been developed in the town, which is why the festival is called Pi, PI of Pueblo Islita, beyond the date of celebration.
Pi Art Festival is a long-term project, and a second volume of the same format is being projected to coincide with the autumnal equinox. It is hoped that the community will take ownership of the initiative, so that it can be led both by locals and by new participants that will join in future editions.
It seeks to create a focus of attraction for the national and international public, which demonstrates how art can allow transformation and human development. This may allow the model to be replicated in other communities in the country.
More information
[email protected] | 8893-0023