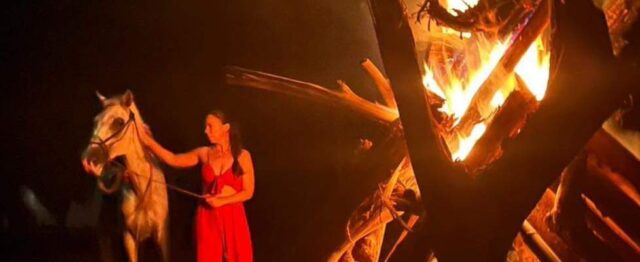 Dani G
The views of the stars and moon, the horseback riding, & the bonfire was magical and breathtaking. Thank you to the kind and supportive staff and horses!
Meg
Magical & Worth Every Penny!
I recently had the most enchanting experience of my life during a full moon horseback ride with Resonance Retreat Center in Quebrada Amarilla, Costa Rica Words cannot adequately capture the sheer beauty and tranquility of that night, but I'll do my best to express the magic I encountered. From the moment I arrived at the stable, I was greeted by a warm and knowledgeable staff who ensured that my experience would be nothing short of extraordinary. They provided me with a well-trained horse, patiently answering all my questions and making me feel at ease. The highlight of the ride came when we reached an open field bathed in the full moonlight and roasted s'mores in the bonfire they had prepared for us.
I cannot recommend this full moon horseback ride enough. It is an experience that transcends words, offering a unique opportunity to immerse yourself in the untamed beauty of the jungles of Costa Rica. Whether you are an experienced rider or a novice, this adventure will leave you awe-inspired and rejuvenated. Trust me, it is an adventure that will stay with you long after the hoofbeats fade away.
Sign Up for our Next Experience JUNE 3:
https://form.jotform.com/231437081029855