'El Camino de Costa Rica' (The Way of Costa Rica) is a non-profit association that was created with the aim of promoting rural tourism that respects the environment and the sustainable development of local communities, in addition to offering travelers a unique experience to discover the attractions natural and cultural aspects of Costa Rica through this route that joins the Atlantic and Pacific oceans. The initial idea began in 2011, when the organizers of the 'Mar a Mar Association' invested more than 3 years in adapting the Spanish model of the 'Camino de Santiago', but it was in 2016-2017 when the first groups of hikers began to arrive.
'El Camino de Costa Rica' crosses beautiful rural areas and picturesque towns of the unknown central region of Costa Rica and other attractive rural towns. Different ecosystems, adventure, new gastronomic experiences, ancestral cultures, flora, fauna, valleys, forests, rivers, unique trails and other locations make up the tour to enjoy this unique, respectful and sustainable experience.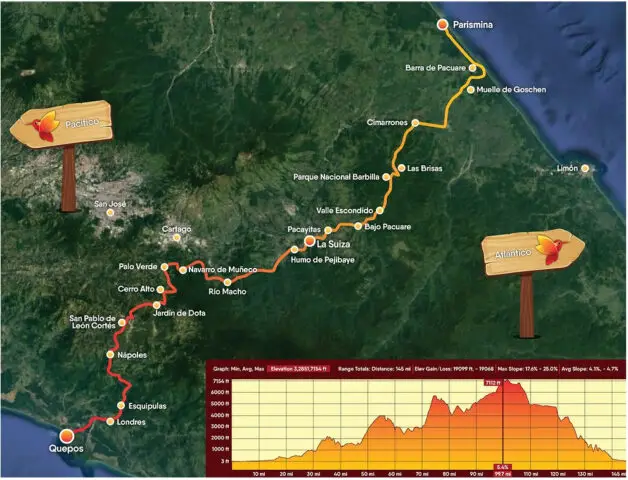 A large part of the visitors that arrive to Costa Rica are concentrated in the coastal areas, so the main objective of this initiative is to energize lesser-known areas and towns in the interior of the country to provide visitors with direct, close, and enriching contact with local communities. Other of its goals are to help the development of small rural businesses with a commitment to sustainability and offer new tourist destinations in rural communities that will be instructed to provide information, security, local gastronomic options, lodging and other cultural attractions.
It also aims at attracting tourists so that they learn about the varied biodiversity of the country, offering information to the professional tourism sector or generating quality employment in small local communities through the training of guides and assistants, are also among its purposes. Undoubtedly, an attractive challenge for those who enjoy walks and hiking in the midst of the well-being of nature.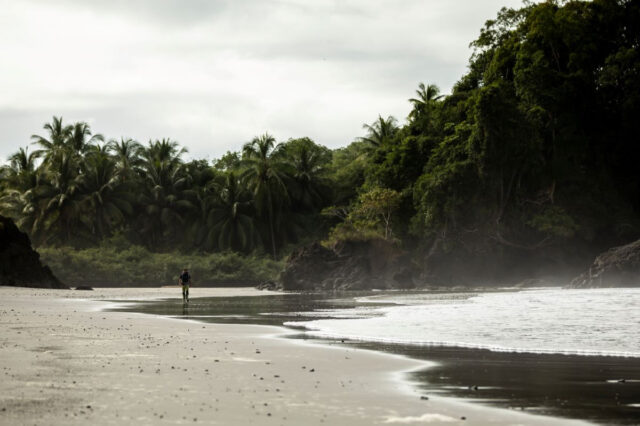 'El Camino de Costa Rica' begins on the Caribbean Atlantic coast, in the towns of Parismina or Barra del Pacuare, and ends in Quepos, in the central Pacific region, after a 16-day journey and around 280 kilometers of travel, by crossing 4 provinces: Limón, Cartago, San José and Puntarenas. Visittownsor places such asParismina, Barra de Pacuare, Cimarrones, Barbilla National Park, Valle Escondido, Bajo Pacuare, Pacayitas de Turrialba, La Suiza, Humo de Pejibajje, Río Macho, Navarro de Muñeco, Palo Verde, La Luchita/Cerro Alto , Jardín de Dota, San Pablo de León Cortés, Nápoles, Naranjillo, London and,finally, Quepos!