The Swiss airline Edelweiss celebrated last Tuesday, May 15th, 2018, its 1st anniversary of operations in Costa Rica with the direct flight between San José and Zurich, a route that has far exceeded expectations. In the last 12 months, Edelweiss has operated more than 200 direct flights between Costa Rica and Switzerland and has transported more than 55,000 passengers.
Due to this resounding success, the airline decided to increase flights, adding a 3rd frequency sstarting at the end of September. "The connection between San José and Zurich has exceeded all our expectations, Costa Rica is a sought-after destination admired by Swiss tourists, and we are glad to offer one more flight to meet the high demand", said Edelweiss executive director, Bernd Bauer.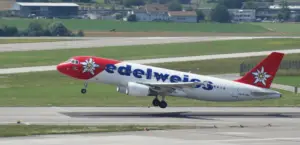 In addition to Edelweiss, the Lufthansa Group offers flights from San Jose to Frankfurt, Germany, allowing tourists to count on flights every day plus a variety of connections.
"The growing presence of the Lufthansa Group in Costa Rica will allow us to offer 5 weekly flights, both to tourists who want to know or return to Costa Rica, and to Costa Ricans who want to travel to Europe, Africa, the Middle East and Asia, through stops in Zurich and Frankfurt ", said the general manager of the Lufthansa Group for Central America and the Caribbean, Felipe Bonifatti.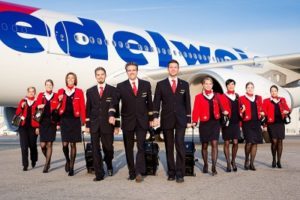 The attraction of this airline has been the launch of Costa Rica to become a tourist and business destination in Europe. It went from having one direct flight in 2014, to close 2017 with a total of 8 airlines arriving on European land.
Tourism is one of the main engines of the economy of Costa Rica, a country that has around 4.5% of the planet's biodiversity, apart from being one of the country's main attractions.