It is already a constant to be able to see crocodiles in various areas of Costa Rica, which generates emotion for some people and terror for others. In fact, there are photos and even videos that show the appearance of these reptiles. A few days ago, a crocodile was seen by visitors while swimming in the waters adjacent to La Fortuna, from Alajuela, and Tilarán, from Guanacaste.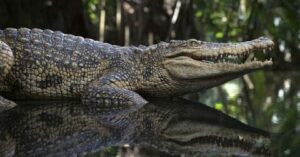 For some, the fact is unusual, which is why the authorities of the Arenal Volcano National Park call for caution, much more so if you are one of those who enjoys a swim in the waters of Lake Arenal. The same authorities reported that 9 years are the presence of crocodiles in the area.
According to the park administrator, Cristina Méndez, alligators are also very easy to see in El Castillo de Peñas Blancas. For experts, the presence of crocodiles is not accidental, they are abundant in this area.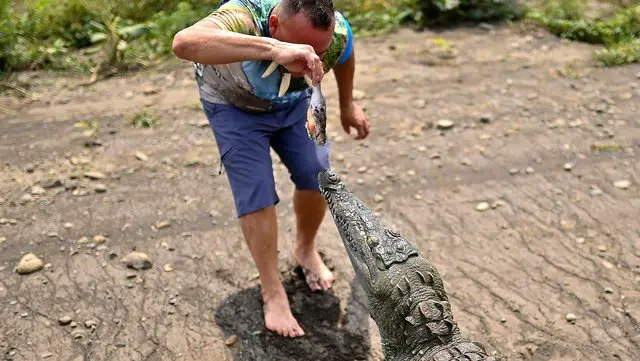 Greater prudence to avoid accidents
The National System of Conservation Areas (Sinac) states that accidents with crocodiles occur due to recklessness and not due to the overpopulation of animals. According to the researchers, in 30 years the presence of reptiles on the Pacific coasts, specifically the Central and North Pacific, has increased. however, there is no overpopulation of the species in the national territory.
In this regard, they say that killing crocodiles is not an option, much less guarantees the reduction of accidents, and that it is not a prevention tool.
Crocodiles being fed by tourists
A large number of tourists who visit the Central American country and like the extreme take the dangerous decision to feed the crocodiles, of course with the presence and safeguard of expert caretakers in specially selected areas. Would you dare? Additionally, it is important that the crocodile has some food in its mouth to be able to touch it with less risk.
In case you didn't know, crocodile watching is one of the biggest tourist attractions in the country, mainly in the canton of Garabito. There are approximately 2,000 American reptiles that inhabit the Tarcoles River, with various names after celebrities such as Brad Pitt, Angelina Jolie, Fidel Castro, Osama Bin Laden, Donald Trump, and Selena Gomez.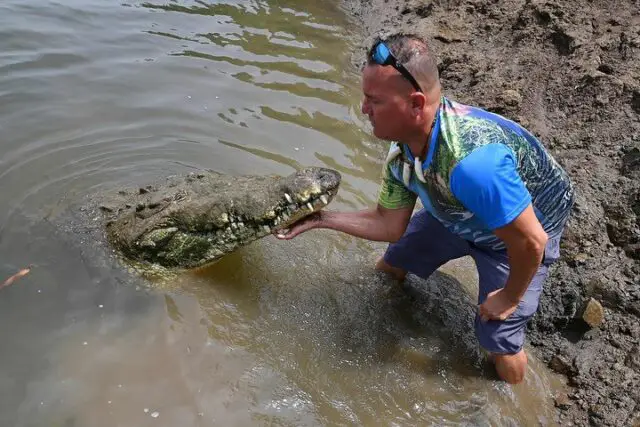 The so-called nature guides dedicated to taking tourist for the encounters with these species recognize some of them by their usual territories, which is why they give them funny names. For example, they named one of the crocodiles Osama in reference to the late leader of Al Qaeda, because he is always hard to find when the tourist expedition goes near.
Definitely, nature is perfect and incredible, although it often surprises us and causes fear, it is important to keep abreast of what to do, so that accidents do not happen. The animal species are authentic, so caution and knowledge are the best options.