Randy Siles is a 36-year-old chef. So far, he has 11 years of culinary career. However, his passion for gastronomy began much earlier, since 8 years old.
In 2014, he was appointed an ambassador of the country by the Instituto Costarricense de Turismo (ICT) and has taken his career and techniques to expand in the European market. Siles was named by the ICT as the 1st international ambassador of Costa Rican gastronomy under the principles of the National Plan for Sustainable and Healthy Costa Rican Gastronomy.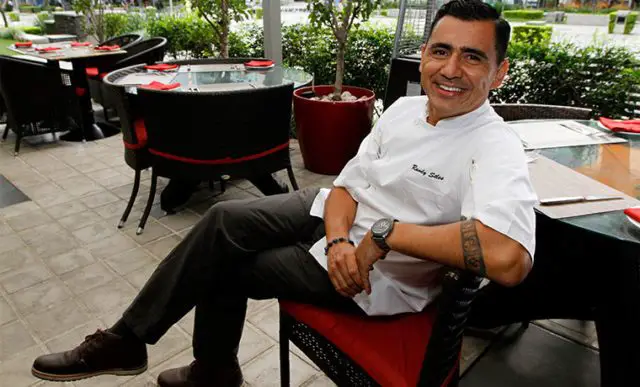 Siles has represented the country's gastronomy in Madrid, Galicia, New York, Miami, Montreal, Atlanta, and other important destinations. He also founded the "Artesanos de la Gastronomía de Costa Rica" academy, an entity that rescues young people at social risk from the tourist areas of Costa Rica.
This year the 2nd most important gastronomic guide in France, after Michelin, called "Le Petit Futé", chose him as a guest chef to elaborate his culinary proposal, together with 3 important chefs from Paris, winners of up to 3 Michelin Stars each. And if that were not enough, this tico enters the most prestigious gastronomy club in France, Les Toques Blanches.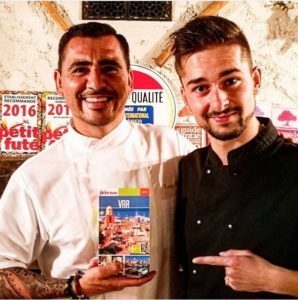 The Costa Rican chef Randy Siles participated in the launch of the prestigious gastronomic guide in France last April 12th. In that event, he placed the Costa Rican gastronomy at the highest level when cooking together with French chefs who hold Michelin Stars.
Jean Pierre Avannier, a representative of the French Embassy in Costa Rica, described this Costa Rican experience as very valuable since it is an opportunity for both countries to exchange cultural experiences through gastronomy.
In our country, Randy is the master chef of the Shambala Restaurant at the Hotel Trópico Latino, located in Santa Teresa de Cóbano, as well as being the president of the Artesanos de la Gastronomía program.