This list selected the 9 best places in the region to get married in a place other than your residence, based on 3 criteria: climate, infrastructure for tourism, and prices of wedding providers.
Our country was number 1 in the 3 classifications, thanks to its pleasant temperatures, natural surroundings and accessibility of services. "This country offers the possibility of knowing surprising tourist destinations, with natural settings of tropical forests, volcanoes and coasts, perfect for the enjoyment of ecotourism, not to mention its incredible beaches. This nation has high qualifications as the best climate and best country for tourism worldwide, thanks to its pleasant temperature most of the year. In addition, its first-class health, security and infrastructure services make Costa Rica an excellent destination for tourism. And, if that were not enough, it is the country with the best prices to organize a wedding", says the report.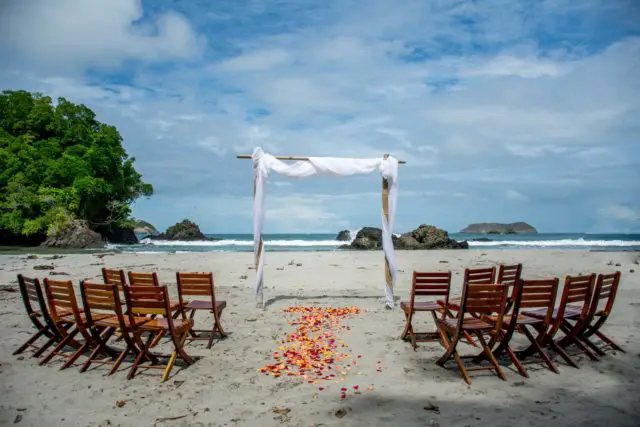 Chile and Argentina complete the top 3, while Peru and Colombia are in the last places. As a result of the pandemic, destination weddings gained more strength among future spouses since they offer a different experience to say yes. The research was conducted independently and analyzed service providers in Latin America as well as different global indices.
The 9 best countries in Latin America to have a destination wedding in 2023 are:
1 Costa Rica
2 Chile
3 Argentina
4Mexico
5Brazil
6Panama
7 Uruguay
8Peru
9 Colombia