The city of Zaragoza has designated Costa Rica as a guest country in the celebrations of the patron saint festivities of "El Pilar", which will take place in the Aragonese capital on October 7th to 15th. As it has been doing since 2012, the Mayor of Zaragoza invites a Latin American country as it is also commemorating the Day of Hispanity. The designation of Costa Rica is motivated by the worldwide reputation of Costa Rica as a country of peace.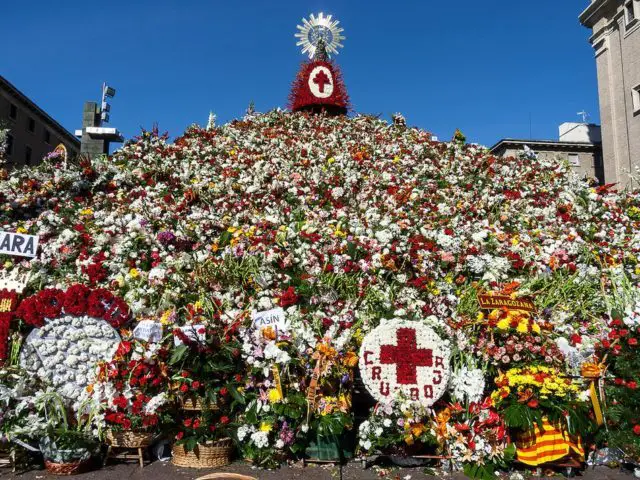 The Costa Rican delegation that will attend the celebrations will be headed by the Minister of Tourism, Honorable Mr. Mauricio Ventura Aragón, and the Costa Rican Ambassador to Spain, Her Excellency Ms. Doris Osterlof, among other personalities, and will be in charge of carrying the National flag of Costa Rica, for a floral tribute on October 12th.
TIP: Get updates on upcoming Costa Rican Retreats & Events by joining our newsletter. Don't miss out on what's happening around you! Click here.
Among the activities that will be developed during the celebrations, Costa Rica will offer tastings of its delicious and varied gastronomy through a show cooking "Gastronomic Fusion Costa Rica-Aragón" in the Aragon tent and a sample of its culture, accompanied by musical performances in the Plaza de la Justicia on the 12th, with Grupo Malpaís, one of the most important Costa Rican bands with 100% Costa Rican music that mixes indigenous rhythms like "El Tambito" with Jazz, Pop and other fusions that will no doubt surprise the most demanding ears of the crowded audience. Prior to its appearance will be presented the Costa Rican singer based in Spain, Pahola Crowley. The cultural panorama will be completed with story readings for children of "Ticos" writers.
This election of Costa Rica as a guest country in the Fiestas del Pilar is motivated, among other values, to be a country of peace since it decided to eliminate its army in 1949 and to have the public funds destined for that purpose to reinvest them in education for the population. In this way, Costa Rica is recognized worldwide as a country of peace, with a solid and consolidated democracy that allocates 8% of GDP in education and 20% in social investment, it is also a country in the world rankings as the Global Index of competitiveness, as well as social progress in Latin America and the world.
However, Costa Rica is not only notable for its political and social stability but also characterized by being the country with the greatest biodiversity on the planet. It accounts for 3.5% of marine life and 5% of the world's flora and fauna in only 0.03% of the world's surface. All this biodiversity is protected by the National System of Conservation Areas of the country, which preserves a total of 25% of its territory. It also has a diverse tourism offer of adventure, nature, culture, and well-being in the style "Pura Vida Wellness". For all this, it is presented in Zaragoza with the eagerness to show its rich asset.
According to the Minister of Tourism's words, His Excellency Mr. Mauricio Ventura:
"Thanks to the participation in this Spanish national holiday, Costa Rica will have an incomparable setting to share its novelties as a tourist destination in one of our main European markets. We thank the Mayor of Zaragoza for the honor of choosing Costa Rica as the guest country, as it also represents an invaluable opportunity for the Spanish public to learn elements of Costa Rican culture, cuisine, traditions, warmth, and friendliness, as well as natural attractions and the Pura Vida Wellness or tourism with a stamp that we project to the world. It is an extraordinary moment that allows us to strengthen ties with Spain, to share, to enrich ourselves of both cultures and we hope that the essence of Costa Rica will become the ideal motivation for the Spanish to choose our country in their next vacations, naturally".