If you are a bicultural person, you probably understood all those expressions. And not only that, but you have surely used one of those in recent days. But if you are a foreigner, the most probable thing is that "you were beaten", that is, you did not understand anything. that is because all these expressions are so typical of Costa Ricans, also known as costarriqueñismos, very common in the daily life of the ticos.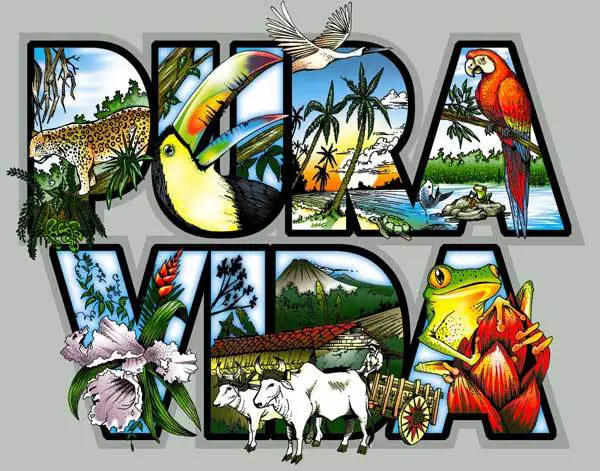 However, sometimes even the ticos themselves do not know the origins of these words, so the site "Know Your Canton" was dedicated to looking for the meaning, origin, or legend that surrounds some of those expressions.
For this, we took as a source, the Costarriqueñismos accepted by the Real Academia Española, the Dictionary of Costarriqueñismos of Carlos Gagini, and the study of Dennis Meléndez Howell, published in his blog dmelende, where he does an exhaustive research on the subject.
So here we share the first list. We know that there is much more to share, so we promise that we will continue to add more to this list. And thank you for proposing more expressions to find out their origin and meaning. Enjoy them!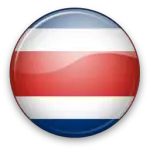 1. Camote
Meaning: Crazy
Origin: In the 1960's, at the Chacón Paul Psychiatric Hospital, in San Ramón de Tres Ríos, as part of an occupational therapy, a garden program was opened. But for a time it devoted itself only to the planting of sweet potatoes so that the production was so great that the mentally ill were given to eat sweet potatoes, morning, afternoon and night. From there, it came the belief that the sweet potato was good for the mind and, therefore, began to use the expression: "we are going to send him to eat sweet potato," we will send him to the psychiatric. Over time, it was reduced to simply the term "sweet potato", to refer to a crazy man.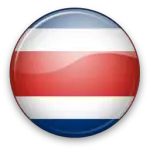 2. Brete
Meaning: Work, paid occupation.
Origin: It is said that it comes from the male spin, which is a kind of slang originated in the 19th Century in El Salvador and then it spread over Central America. It is said that this slang was invented as a kind of keyword by the Salvadoran military and politician Francisco Malespín. Where I work is "breteji", so from there could come the word brete.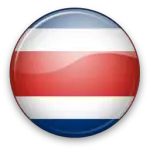 3. Bombeta
Meaning: Figurón, a boastful person, very presumed, or who likes to appear and appear in every important act, especially alongside renown figures of society or politics, presuming important, because their work is superficial and not compromised.
Origin: There are 2 versions regarding the origin of this term. One is that it is derived from bombs, an explosive charge that is used to brighten up the holidays, which makes a lot of noise but do not provoke anything substantial. The other one is that it is derived from the pump, a person who is accustomed to throwing bombs (small verses) during some folk dances. Therefore, a person who happens to be present, who likes to appear, but who is aware that his work is superficial and uncommitted, is called a bomb or bombed as.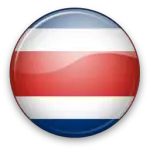 4. Chunche
Meaning: It is one of the most folkloric words used by the Costa Ricans to designate any object or thing that is not known, whose name is not remembered, or not meant. The car, an electric appliance, a tool, a piece of furniture, an attachment, etc. Mauricio Montero, a football player of the 1980s, was nicknamed "chunche", basically for its simplicity, and to indicate its native Costa Rican origin.
Origin: the origin of this word could not found. However, it is said that in the second half of the 19th century, important groups of Chinese citizens were brought in to work on the construction of the railway. These immigrants had practically no command of Spanish so that to ask for anything, they had to resort to the gestures, which accompanied with their words, in their native language. Those who heard them seemed to call everything the same way, something like "Chung Chong" from where, used first as a mockery, Costa Ricans began to call all "Chun-chon", by pointing things out. Then, the word evolved to "chunche". Today, very Foronda integrated this word as costarriqueñismo in the Dictionary of the Real Academy.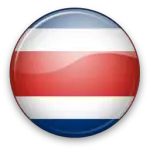 5. Chapulín
Meaning: Juvenile delinquent
Origin: Throughout the 1980s, gangs of juvenile delinquents arose by robbery in the center areas of San Jose, acting, like the chapulines, in flocks. Given the legal impunity enjoyed by them, because they were underage, merchants in the center of the capital organized to repel them, stick, so that the problem was controlled. By generalization, a young man with bad habits is called "chapulín".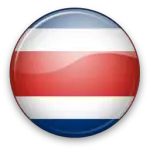 6. Chichoso
Meaning: Person of bad temper, who explodes in anger with anything.
Origin: Because of its resemblance to the native "chicha" drink which, if it is shaken a little bit, foams and overflows. At the Alajuelita festivities in January, South of San Jose, it was customary to sell corn chicha. Many people bought them in bottles that were covered with a cork stopper or banana leaves. It was not unusual that on the return journey from the pilgrimage, with the movement, the carbon dioxide from the chicha made the cap trip. Therefore, when a person explodes in anger, it is said that he "threw the plug" or that he is a "chichoso".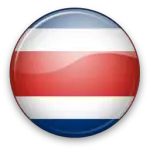 7. Diez con Hueco
Meaning: To cheat
Origin: In order to destroy the coins, the Central Bank used to pierce a hole, which left them useless or worthless. One of them was the 10 cent coin. If someone was given a 10 cent coin with a hole, it meant that he was cheating.