The Central Bank of Costa Rica (BCCR) issued a statement setting out its position regarding operations with crypto-assets.

In this first public declaration on Cryptocoins, the main financial institution of the Latin American country and its maximum deconcentration organs establish before citizens and companies the total detachment of state agencies in the responsibility and administration of operations with the crypto-active ones, leaving the users to employ them "at their own risk ".

Given the lack of regulations for this new field of finance, the BCCR made the same move as many other institutions taken by surprise at the growing impact of bitcoin adoption and adheres to the traditional demarcation for recognized currencies in the country. In this case, it refers to the organic law of the Central Bank, where the colón is described as the only recognized monetary unit of the Republic of Costa Rica, removing any security that could be provided to the investors of Cryptones, since they are not issued by the central bank.

Nonetheless, far from being restrictive, the tone of the publication leaves users and businesses with the option of performing operations with crypto-actives as long as they are guided by anti-money laundering and terrorist financing regulations, "which imposes the duty to the financial institutions to carry out the necessary risk analyzes with respect to the new technologies, "they add cautiously.

With the clarification of these legal precepts, the banking authority leaves an open space for the investment in Cryptocoins by the citizens, free to carry out operations with the digital tools in its own discretion.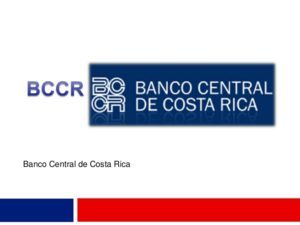 Any person who acquires such digital assets, whether as a form of savings or with the interest of using it as a means of payment and those who accept it with that function in commercial transactions, will also do so at their own risk, warning of which will be incurring transactions not contemplated by the banking regulations nor by the payment mechanisms authorized by the Central Bank of Costa Rica.
Reactions from high strata to the adoption of Crypto-active in Costa Rica evolve in full view, being put on guard with the recent announcement of the installation of its first bitcoin cashier, which awakened experts and authorities to the reality that surrounds Latin America, making it a visible subject in the regulatory landscape.
This first look at the BCCR'S position could mark the tone of future developments in the legal field, which was not left out of the table. "the central bank and its maximum deconcentration bodies will keep up and will continue to study what happens with the cryptomonads and other collateral issues," echoing international practices around bitcoin.