You do not have to think about long and expensive trips to first world hotels. Sometimes, it is enough having a good day trip to a place surrounded by natural beauty.

That is why, in this note, we give you a guide of different options so that you get to know each corner in Costa Rica and take advantage to give life to the flame of love.

Bosque de Prusia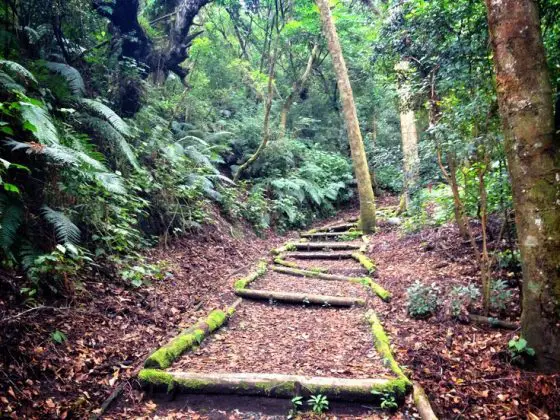 A good choice to take that walk with your partner and enjoy a good vegetation and an excellent day is the forest of Prussia with more than 16 kilometers that leads to give that Tour that was looking for so much and become a participant of the lands that are part of the Irazú National Park.
The path oak is one of the attractions of the place as it borders the lagoon, is recommended for anyone. On the other hand, the Cerro Retes is one of the highest points from which one can see one of the faces of the Irazú Volcano, as well as the Cabeza de Vaca hill in which the Barba Volcano can be seen, to climb both hills is recommended have good physical condition
How to get there? Located in Cartago, Tierra Blanca, 2 Kilometers to the Northwest of Irazú Volcano.
Services: Walk for 4 to 5 hours a picnic included.
Hours: The park is open every day from 8:00 am to 3:30 pm
Cost of entry: Nationals: Children ¢ 400 and ¢ 1000 people over 12 years. Foreigners: Children US$ 1 and US$ 10 adults.
Tips: We recommend comfortable sports clothes, blocker, cape, and water It is important to mention that the altitude of the area can have respiratory problems.
Laguna Manuel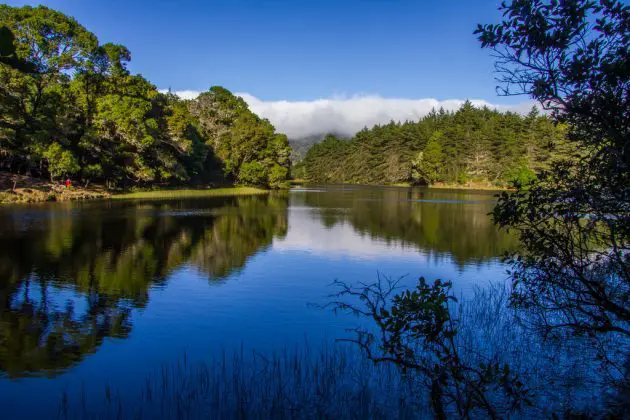 Surrounded by cypress trees and a private place, Laguna Manuel (Manuel Lagoon) is a cozy site to spend with your partner. It is located at a height of 2,000 meters.
How to get there? It is located in Cartago, Inter-American Highway South to Cerro de la Muerte, from El Empalme gas station. Turn right onto Santa Maria de Dota with a distance of 8.1 Kilometers until you get to the site.
Services: You can enjoy a walk of about 20 to 30 minutes around the lake. The trail is about 1.5 Kilometers.
In Manuel Lagoon can find ranches where there are benches where its passage by the place wishes cozy and sanitary services; and if you are looking for a camping place you found the perfect area.
In this vegetative and cool place, you can see ducks, squirrels, frogs and a great variety of insects.
Hours: 7:00 a.m. to 5:00 p.m. Tuesday through Sunday.
Cost of entrance: ¢ 1500 per person. Children free.
Tips: The change of weather in the area is unpredictable is important if you will not forget your jacket or coat, cape, umbrella.
La Ventolera: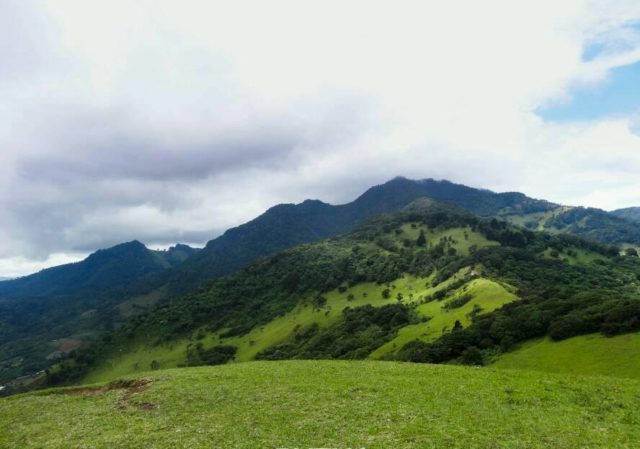 In this hill/paddock, you can observe much of the central valley with an impressionable view of resisting and take a few pictures and that memory is reflected in the pair.
The view to the round is beautiful. The air is super fresh and abundant, the name of "La Ventolera" is well-earned. Being there you feel an incredible peace, recommended a place to go to relax on a Sunday.
What can I do? Walking around the hill/pasture, or you can also have the option to bring a tablecloth, and a picnic would make a special moment between both.
Tips:
Vehicle 4 × 4
Wear sweater
Comfortable sportswear
Cost: Free
Catarata del Toro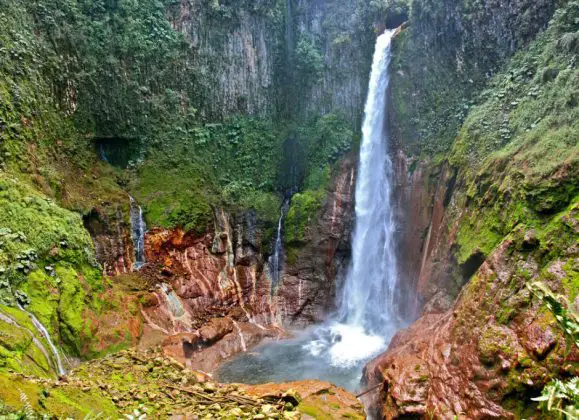 Located in the valley between the volcanoes Poás and Viejo, Bajos del Toro is a typical rainy city, which lends itself perfectly to the natural beauty that surrounds it and the abundant wildlife. Waterfalls, rivers, and natural pools are part of the common ecological systems that give visitors a unique aspect of the city about the flora and fauna of Costa Rica.
When descending to the base of the waterfall, travelers will be able to see the plants with leaves known as Umbrellas of Poor, or umbrella plants. At the base of the waterfall, tourists will be able to observe that these plants appear to be burned, which is a direct result of the water that is acidic due to its direct origin from the Poás Volcano.
How to get there: It is located 7 Kilometers from El Toro, in the province of Alajuela.
Costs: Nationals: ¢ 4000 adults and children ¢ 2000
Services: You can enjoy the 20-minute walk downhill, and approximately 30 to 45 minutes as far you climb.