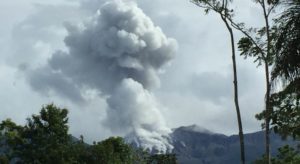 Rincón de la Vieja volcano (northwest) today sent gas to 700 meters above the crater while the Turrialba (east) erupted ash about 500 meters, reported the Volcanological and Seismological Observatory of Costa Rica (Ovsicori).
A change in the direction of the winds towards the southeast caused that the ash of the Turrialba fell on near communities like Santa Cruz, the Verbenas, Santa Teresita, Vargas Street, Guayabito and La Isabel, something that rarely happens.
Volunteers rush to save volcano threatened animals in Bali.
This volcano, located in the canton of Turrialba, province of Cartago (east) has maintained constant activity for three years and since Monday carries out eruptions more closely with columns considered small that rise about 500 meters above the crater.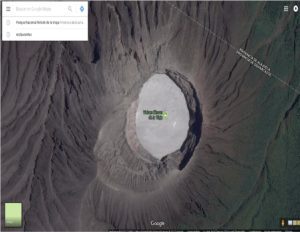 El Volcán de Fuego increases its eruptions in Guatemala.
The rash today was recorded at 07:00 local time (13:00 GMT). The Ovsicori also reported a gas eruption of 700 meters above the crater of the Rincón de la Vieja volcano, located in the province of Guanacaste, in the northwest of the country.
Volcano Popocatépetl launches ashes in central Mexico.
The activity took place at 08:48 local time (14:48 GMT), lasted approximately one minute and did not represent a danger to nearby communities.
The Rincón de la Vieja, with its crater at 1,916 meters above sea level, and Turrialba, with its summit at 3,340, are two of the three most active volcanoes in Costa Rica and its eruptions have been frequent in recent years. The third volcano of constant activity is Poás, located in the province of Alajuela (center).