MyCape, an airline booking app for space-available seats, announced it has entered into a partnership and will be debuting its app in October with Nature Air, a Costa Rican airline based in San José. The app for iOS and Android partners with airlines to sell unsold seats and allows its members to bid on these flights to save up to 75% off normal fares. They are actively working with other airlines and will soon be expanding globally.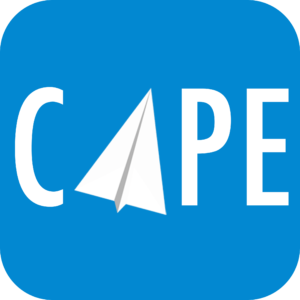 Travelers can book flights to and from the following destinations for as low as 30 US$:
San José, Tamarindo, Liberia, and a whole lot more. Members will soon have access to destinations in Europe and Asia over the next coming months.
MyCape has been a hit amongst backpackers, travel-junkies and budget travelers. In just two weeks, they were able to amass a waitlist of close to 20,000 members. It has been recognized as one of the most exciting travel apps by companies and media outlets such as TechCrunch, Travelport, Phocuswright, Skift and Web in Travel.
"One step at a time. We are excited to open the door for travelers. We have always believed travel is something everyone should have access to and we are thrilled to provide our members with this privilege", said Lyle Jover, MyCape's founder, and CEO.
Currently, the app is by invite-only but is providing exclusive access to readers for a limited time. Join the exclusive community here: https://h67vb.app.goo.gl/94wQ