Every year, many tourists visit Costa Rica in search of the vacation of their dreams. They choose, perhaps without knowing it, the happiest country in Latin America according to the World Happiness Report prepared at the request of the UN.
The exuberance of its natural parks and the security that exists everywhere, make this country more visited by world tourism. The Tico country (as they call Costa Rica) has many natural parks with amphibians, monkeys, zip lines, beaches and volcanoes, incredible places to be in contact with nature and to do adventure tourism. It also offers beaches and wellness tourism for those who need peace and relaxation.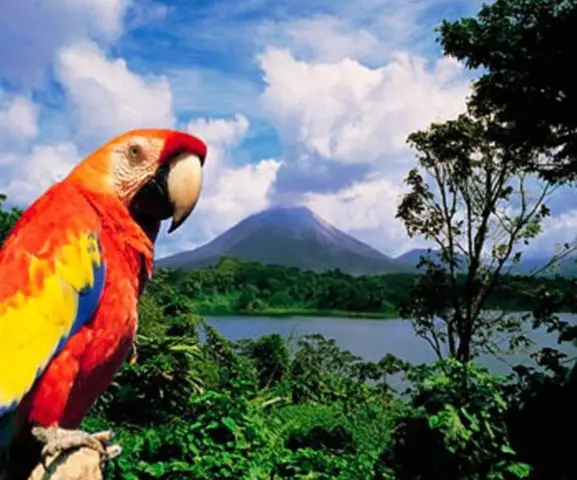 But it is important to know and highlight that Costa Rica, located in the heart of Central America, surrounded by countries that have experienced coups, civil wars, violence in the streets and corruption as a form of government, maintains since the current constitution of 1949, one of the strongest democracies on the planet thanks, among other things, to the abolition of the army.
If the weapons of a country are used against its own population, it would be reasonable to ban the army. This was understood in Costa Rica and on December 1st, 1948 the abolition of the army was proclaimed, perpetuated the following year in the constitution.
Surrounded by countries that have been involved in civil wars, border conflicts and territorial threats, Costa Rica, far from considering recovering the army to protect itself, has become the great peacemaker of Central America.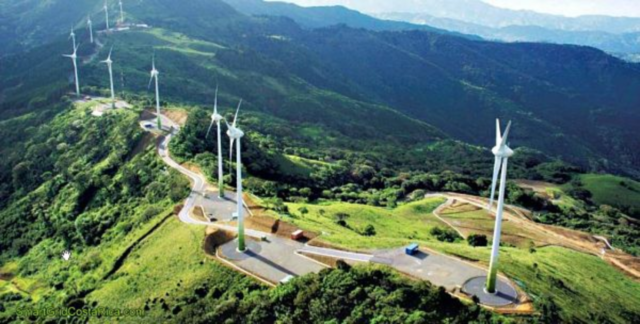 But not only is it a conflict-free country, they also announced plans to become the world's first carbon-neutral country, that is, not to emit more carbon into the atmosphere than the country is capable of absorbing. This decision has not been imposed by any protocol signed in Kyoto or Paris, they have decided to do so voluntarily.
Without a doubt, it is a country to visit, because in addition to what is detailed, it has a lot to show:
1. Corcovado National Park and Drake Bay
Located on the beautiful Osa Peninsula, Corcovado National Park has been called one of the most biodiverse places on the planet. Along with Drake Bay, this region has become an ecotourism hot spot for those who want to be one with nature.
2. Arenal Volcano National Park and La Fortuna
Used to be one of the most active volcanoes in Costa Rica, Arenal is without a doubt a beautiful sight to behold. Visit La Fortuna, a small town near the base of the majestic volcano and you will not regret it. While you're here, don't forget to visit the wonderful Hot Springs, a tropical paradise where you can relax your mind and body.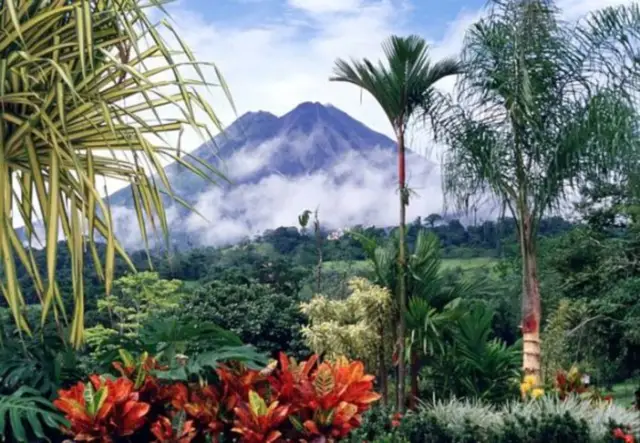 3. Tamarindo, Playa Langosta and Playa Grande
Located on the north coast of the Pacific Ocean, Tamarindo and the surrounding beaches are some of the most accessible beach towns in the region. With crystal clear turquoise waters and perfect weather, Tamarindo is one of the most popular tourist destinations for good reason. Tamarindo has a little "something" for everyone. Whether a family looking for an adventurous getaway or a couple looking to relax on their honeymoon, this city has the comforts and serenity of several destinations rolled into one.
4. Manuel Antonio National Park
What this park lacks in size, it makes up for in the incredible wealth of attractions found here. Stunning tropical beaches, an incredible variety of birds and wildlife, as well as dense and rich vegetation, easy accessibility, and a plethora of things to do, make this park one of the most popular tourist attractions in the entire country.
5. Tortuguero National Park
A key breeding ground for turtles in the Caribbean, Tortuguero National Park is the habitat and nesting ground for four of the eight species of sea turtles in the world. Known for its meandering rivers or canals and beautiful lagoons, this area is also home to the famous manatee, which is in danger of extinction.
6. Puerto Viejo and Cahuita National Park
Puerto Viejo has a lot to offer. From world-class surfing and snorkeling among the many reefs in the blue waters, to mountain biking, horseback riding, and cultural visits to indigenous villages. Nearby Cahuita National Park, Costa Rica's only and largest protected coral reef, combines beautiful beaches with lush coastal forests to provide a truly wonderful environment for relaxation.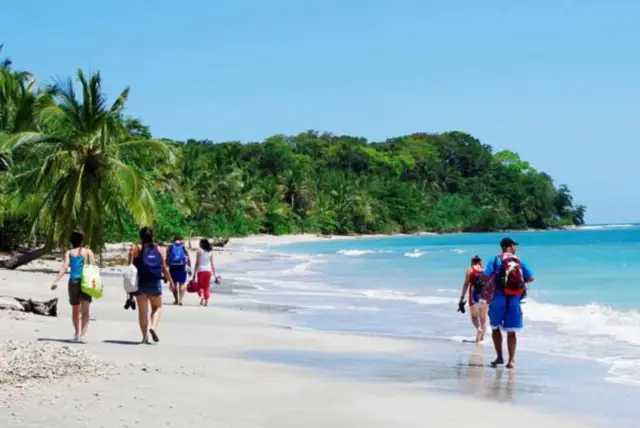 Adventure Tourism
Vacationing in Costa Rica means adventure. It is a country that provides something for all tastes. Enjoy hiking up an active volcano, or taking a ride down the river rapids. Tour Costa Rica on a motorcycle, dive, or slide along a cable through the treetops. You can also enjoy the easy observation of nature.