A couples retreat is a special time for a couple to get away from the hustle and bustle of their everyday life and spend some quality time together. During the couples retreat, which is considered a type of couples therapy, the aim is to reconnect as a couple.
Some couples retreats can last a weekend, while others can be considered a couples vacation of up to a week. Regardless of the duration of the couple's retreat, it should be used to the maximum to reestablish the couple's connection, strengthen the emotional bond between each other and relive unique moments as a couple.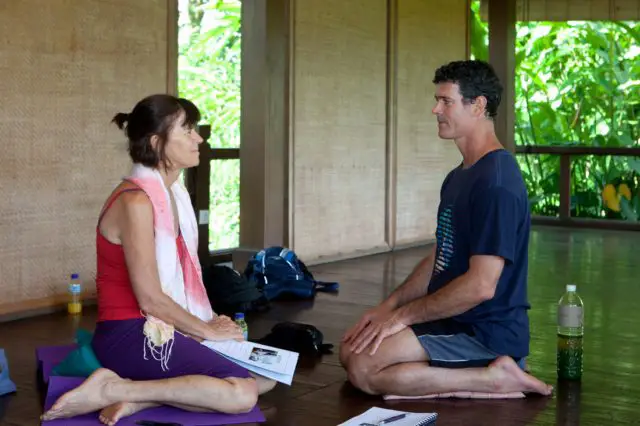 Being in a different place and environment will allow to reconsider their relationship, take a break, recognize each other again and revive the flame of love. A couples retreat is a great way to reconnect with your partner and enjoy some quality time together. During a couples retreat you are able to learn to improve communication and better understand each other's needs and feelings.
Rediscover your Spirituality
Couples often find that attending a spiritual retreat together can be a very enriching experience. Not only does it allow you to explore your own spirituality as individuals, but it also gives you the opportunity to deepen your connection to each other.
For many couples, spirituality is an important part of their relationship. It can provide a sense of grounding and meaning, and can be a source of comfort and support during difficult times. Attending spiritual couples retreats can help strengthen this spiritual bond, and can also be a great way to learn more about each other's spiritual beliefs and practices.
A couples spiritual retreat is a time for the two of you to reconnect with each other and your spirituality. During the spiritual retreat for couples, you reflect on the purpose of your union, set intentions for the future, connect with nature and the Universe.
But… What is done in a couples retreat?
There are a variety of learning and recreational activities available to keep both of you entertained and in continuous learning, find out about some of the activities that take place in a couples retreat:
Alone time to share, explore the area and relax
Playful and leisure activities
Romantic dinner to remember special moments
Complicity and the opportunity to communicate from your relaxation, achieving more affection and happiness.
Gnosis Journey in Costa Rica…the perfect option
If you are thinking of doing a couples retreat, Gnosis Journey in Playa Hermosa, Jaco, Costa Rica is the perfect option. Our professional team has the experience and international recognition to help you reconnect and rebuild your relationship. You and your partner will leave our couples retreat feeling refreshed and invigorated emotionally and spiritually, ready to take on the world together.
We carry out constant couple retreats, which allow us to have the necessary experience to guarantee an unforgettable and very enriching experience for your relationship.
With the help of plant medicine, you will be able to work on your goals with your full capacity, raise your energy level, focus, improve your mood, sleep quality, and eventually your performances in any area of ​​interest.
Once you become familiar with plant medicine and acquire these skills you will have control of your organism and be able to make a positive impact on your brain and body you like. Through this journey, you can improve your health, detox your body, feel unstoppable, accomplish more and allow yourself to be brilliant every day as the greatest value of all.
The moment is now!
If you have already decided that you need to take some time for yourself and your partner, we invite you to visit our luxury facilities to live a dream experience and enjoy all its benefits.
Cheer up to try it! It is an excellent way to get out of the routine that allows you to experience the whole experience focused on your health and purification.
Contactus: