The beginning of the year 2023 brings with it the celebration of "The Costa Rica News" 14th anniversary, living in the hearts of all those who like you love Costa Rica. Over these years our entire team has cultivated values ​​attached to professionalism and commitment through being an ideal window to stay informed with reliable, accurate, fair and balanced news.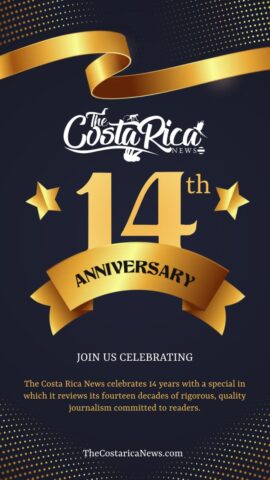 Within the framework of our celebration, we want to present the benefits of Costa Rica, the Latin American country that the visionary Daniel Yepez fell in love with to develop this great project, a land that has also allowed us to grow as professionals hand in hand with our founder and has always given us the best of its essence.
Daniel Yepez, with a vision towards the future
For Daniel, this project brought with it a new learning idea that, as time goes by, becomes larger and more consolidated. His goal is to make all the World now what "Pura Vida", is all about. He expresses the view that "Costa Rica presents an opportunity for those seeking a better quality of life, and TCRN always sends them this positive vibration".
Special places in Costa Rica that you should definitely visit
Costa Rica never stops surprising us, every day with places that fill us with admiration and natural fun. Today we present you with four places that you should definitely include in your to-do list when visiting this beautiful country.
• La Poza de los Coyotes
Specifically in the city of Liberia is La Poza De Los Coyotes Del Rio Blanco. Which offers a truly beautiful landscaping that contrasts with the vibrant color of its waters, which changes as the day unfolds.
In this particular case, it is an incredible visual attraction to see how the color tones change, since the original contrast of the river is blue, but as the hours of the day progress, it turns into an intense light blue color, which makes a Spectacular game with the nature that surrounds this site.
• Río Celeste
The Celeste River, its waterfalls and Los Teñideros are the main attractions of this destination; but, within the park, there are more treasures: hot springs, panoramic views, nature trails, wildlife watching, and more.
The wonder of the Celeste River stands out in that there are two key points in the excursion that leave anyone with their mouths open. The first of them is the waterfall, where the jets, which furiously crash against the turquoise water, create a spectacle that seems to be taken from a magical realism novel.
•Monteverde
One of the most visited places in Costa Rica is Monteverde at north of the province of Puntarenas. Monteverde is home to one of the rarest habitats on Earth, the cloud forest, along with an astonishing variety of flora and fauna.
The Monteverde Cloud Forest Reserve is unique from other Costa Rican rainforests, with constant mist and hence its name. The high humidity at this point, 1,600 meters above sea level, creates fog and provides a dense cloud cover over the area.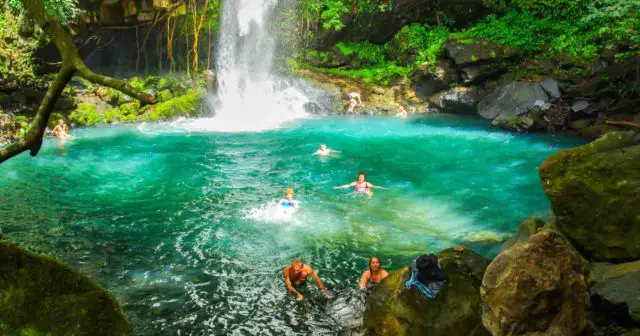 •Rincon de La Vieja
Ecological diversity abounds in Rincón de la Vieja National Park, one of the parks in the Guanacaste Conservation Area. This park is a mandatory destination when you are in the province of Guanacaste. With more than 34,000 acres, Rincon de la Vieja has room for two volcanoes, 32 rivers, streams, and an incredible variety of flora and fauna.
Costa Rica, a little Paradise tucked away in Central America
Pura Vida! and what better way to pay a well-deserved tribute to the country that has opened the doors for us to develop our professional and personal goal by presenting all what it has to offer to both natives and visitors.
Costa Rica is a country full of opportunities and a natural gem like no other on the globe. The invitation for you to visit us is made, the decision is yours… And may there be many more anniversaries for The Costa Rica News to keep bringing to you all that it has to offer… Congratulations!