The American company Amazon expands its operations in Costa Rica with the opening of its new seller services center, Seller Support Hub, with which it will create 350 new jobs, to provide support to small and medium-sized businesses that market their products through this company.
For the new service center, Amazon invested US$ 10 million in its new headquarters located at "El Tobogán" Corporate Center, which has 900 employees. For Alejandro Filloy, General Manager of Amazon Costa Rica, human talent and the quality of services in customer service are reasons why the company continues to invest in the country.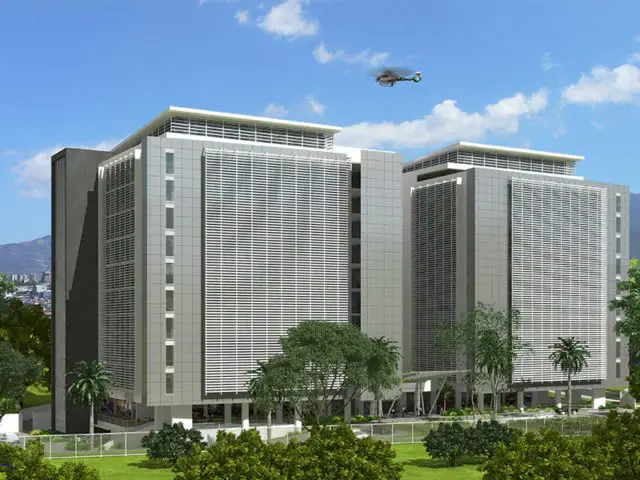 The multinational employs 6,500 people and plans to hire 1,500 employees in 2018. The inauguration activity was attended by the Costa Rican President Luis Guillermo Solís Rivera.
Humble origin of Amazon.com
Amazon.com is an American e-commerce company based in Seattle, Washington State. It was one of the 1st large companies to sell books through the Internet.
Jeffrey Bezos was born on January 12th, 1964, in Albuquerque, New Mexico. He studied Electrical Engineering and Computer Science at Princeton University. In 1986, he started working at a fiber optic company where he became vice president. From 1990 to 1994, he worked at a Wall Street company, D.E. Shaw & Co.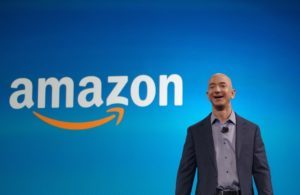 In 1994, Jeff Bezos left his job and told his wife to pack everything. They took the car, the laptop, their dog, and stopped in Seattle. There they rented a house and, in 1995, created the largest bookstore in the world: Amazon.
Amazon.com, whose name was inspired by the Amazonas River, launched its 1st website on July 16th, 1995, prompting an exponential growth of the company. After 30 days of launching Amazon.com to the network and without promotion in the media, Amazon.com was selling books in the 50 states of the United States, as well as in other 45 countries.
In 1996, the website had more than 2,000 visitors per day. A year later, he had multiplied them by 25. In December 1999, the "Time" magazine named Jeff Bezos "Character of the Year" and they hailed him as the "King of Cyber-commerce".
Amazon.com began as an online bookstore, soon diversified into different product lines; DVDs, music CDs, software, video games, electronics, clothing, furniture, food, among others. But Bezos still has a supreme aspiration, that is, a new vision: to be the largest online store in the whole world.
"El Tobogán" Corporate Center: The smart building that many companies expected
"El Tobogán" Corporate Center (CCET), located in the central area of San José, in San Francisco de Goicoechea, came to the country with a clear mission: to raise the standards of the local office market with an intelligent and differentiated proposal in technology, design, space, location, relationship with the environment, and attraction of human talent.
Inmobiliaria Contempo, developer of the project, did not skimp on investing in the most important elements of a corporate center of the 1st level, which make it an A+ building. Multiple access and exits, 10 levels of offices with areas ranging from 150 square meters (m2) to full 3,452 m2 floors, corporate penthouses with outdoor terrace and privileged views, rooftop with helipad, 100% low parking roof and cellars available in the basement, stand out among the main facilities.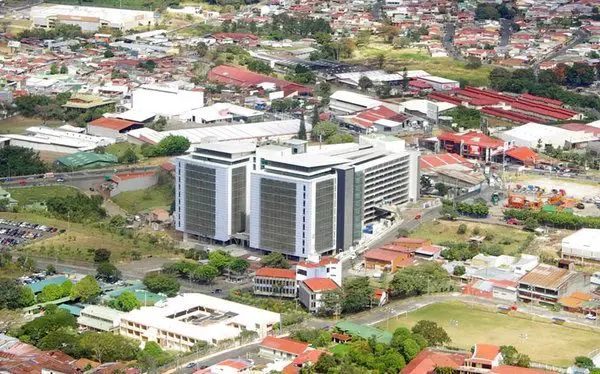 But… what makes the CCET the most intelligent office building in Costa Rica? The answer will be found in its excellent location, ideal environment for demanding workforces, eco-friendly practices, and state-of-the-art technology.
The project is located in the northern sector of the Greater Metropolitan Area (GAM), an area of great historical value that concentrates the largest amount of financial, institutional and private business services in the country. In addition, for the convenience of tenants, it has more than 15 transportation routes in the building's surroundings, a bus stop and a train station which are less than 2 blocks away.
In the same way, the project has close to the main services of banks, shopping centers, hotels, and gyms. All those places can be accessed in less than 5 square kilometers (Km2). The country's main universities guarantee that the best national talent will be attracted by the companies that are installed there.
In fact, there is already an important list of companies, such as the German multinationals Siemens and Evonik, which decided to bet on the new project, relying on the quantity and quality of the human talent they are already attracting. They will be soon joined by other national and multinational companies that seek the highest standards of quality and safety, savings in their operating costs, spaces with Free Zone Regime, shared service centers, among others.
The development of the future North Beltway, direct accesses to Route 32, primary and secondary streets that connect easily with all the GAM, and the possibility of walking or cycling to the center of San José, are key parts of this smart location's attractiveness.
Business opportunities for small and medium-sized entrepreneurs (Pymes)
Mario León, the owner of CR WoodCraft, is one of the many entrepreneurs that sell its products through Amazon Market Place, a website that sells goods from small and medium-sized companies in the United States and other 130 countries.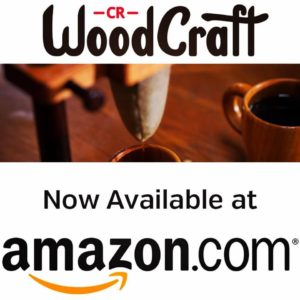 Through this platform, León has been able to expand its business by partnering with other artisans to meet market demand. "When I launched my business in Costa Rica, I was selling 4 units a month to local customers. After joining Amazon Market Place, my sales went up 7 times and orders from Amazon customers around the world represent 90% of my business", said León.
The Seller Support Hub joins the Amazon headquarters in Lagunilla (Ultra Park LAG) San Francisco de Heredia (American Free Zone) and Calle Blancos (East Free Zone).
For more information, if you are interested in investing in this magnificent corporate center of offices, you can contact them by phone: +506 4070-0290 (Master), +506 8703-7554, +506 4070-0295, or by the mail: [email protected]