Costa Rica is a Central American country widely known for its great biodiversity in tourist sites such as beaches, rivers, forests, national parks with beautiful landscapes, as well as for its iconic and constantly growing cities. In addition to having a reliable and consolidated government model, being one of the 1st countries to implement the democratic system in Latin America, it stands out for having developed one of the most competitive and stable economies in the continent. For this reason, it is one of the favorite destinations of those who are looking for "Pura Vida".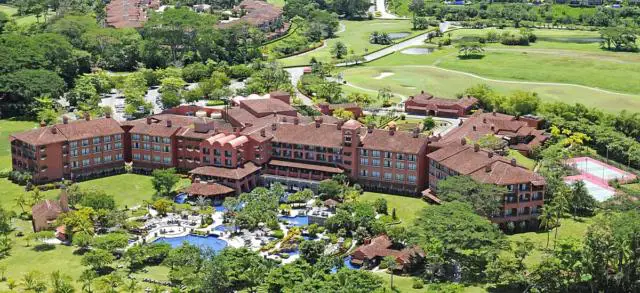 Statistical indexes in different areas place Costa Rica among the highest in the continent, being the 5th Latin American economy in 2017 according to "Doing Business" and ranking 7th in the global credit indicator.
Based on recent results, this perception is well deserved, not only in relation to Central America but also to Latin America. It is the 4th human development country estimated by the United Nations (UN), which includes the high level of literacy among young people and adults, as well as school enrollment in primary, secondary and university education, as well as an excellent medical care system and a privileged purchasing power.
According to a report from the "Latin Business Chronicles", Costa Rica ranks 2nd in Latin American technology level due to the high use of the internet and electronic devices. According to "World Economic Forum", it is the 3rd country in terms of competitiveness, after Chile and Argentina. And it holds the 3rd position in indexes of globalization, after Panama and Dominican Republic.
In this sense, Daniel Yépez, a Business Startups entrepreneur and marketer with International Business management, promotes potential investment opportunities in areas such as digital marketing, alternative energy sources, ecotourism, and entrepreneurial coaching, among other business areas. In 2012, he was selected as one of the "Top 25 Global Energy Entrepreneur" by the Shell Oil Company.
Costa Rica has important and solid institutions, excellent infrastructures and good services in different areas, among other things, where real estate businesses are productive. This is due to several factors that favor not only foreign investors but also the country's own citizens who seek opportunities through self-entrepreneurship, where legal security and acceptable taxes result in a greater number of significant investments.
Among other things, this country also has one of the most secure systems in Central America, with a standard economy under development, being this one of the most competitive. Its economy is mainly based on the goods and services sector, and its main source of income is tourism with more than 20% of Gross Domestic Product (GDP). In addition, it is the leader in exporting different products, such as coffee, pineapple, and banana considered the best in the world.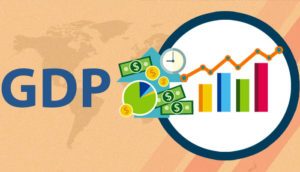 Costa Rica has very good relations with most countries and maintains a neutral approach in most current conflicts. Likewise, it is an important business center and has excellent professionals willing to work in your area. More than 50% of the companies present are American and, some others, European. The country grows every year with an average of 2% to 3% a year without major difficulties, as well as countries of the level of Mexico, Chile, Argentina and Panama, just to mention a few.
It is well known that Costa Rica has a higher cost of living compared to other countries. This is due to several factors and is evident when comparing the prices of some goods and services of other countries, such as Panama, Guatemala, and Nicaragua, among others. However, what actually indicates whether a country is expensive to live or is not its income level, and this country stands out for having one of the highest wages in the region. This is reflected in GDP per capita, at averages ranging from 350,000 ¢ to 450,000 ¢ (equivalent to about 500 US$ or perhaps more). Of course, this will depend on the type of work activity that each person performs.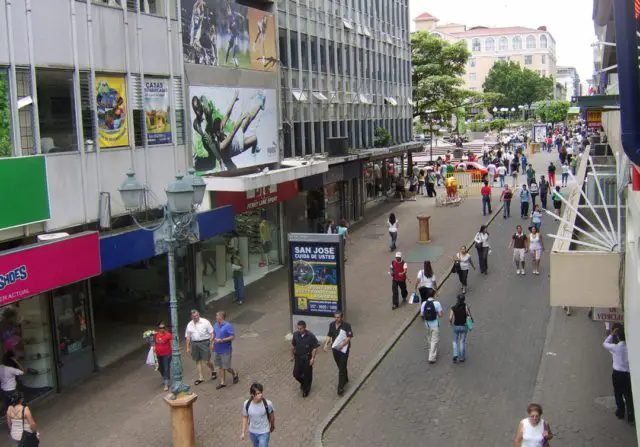 This country also has a very attractive administrative and technological infrastructure. In addition, a considerably intense program of tax incentives is maintained for companies investing in the country. Likewise, it boasts an advanced telecommunications infrastructure and a high level of education, not only in technical preparation but also in English language skills which, after all, is the international language for excellence.
Taking these aspects into account, we could assure that Costa Rica has the right potential so that profitable investments can be made without major problems. The idea in all this is to find a convenient use to the product or service that you intend to offer. That is why you should have as clear as possible what your aspirations or goals are, and how much you have for them. It really does not take much to get you started. What you should never wane is the determination and constancy of your efforts to achieve your dreams of entrepreneurship.