In 1948, Costa Rica changed its history through the abolition of its military force.  Many years after that decision, this country ranked 1st in Latin America and 12th in the world regarding happiness, according to the 2017 World Happiness Index. Additionally, the Happy Planet Index ranked it N° 1 in the world.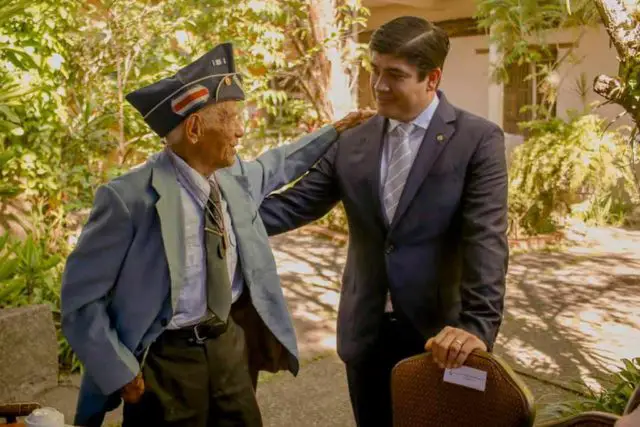 On the other hand, Costa Rica leads the Latin American and Caribbean region in health and primary education, having the 2nd lowest infant mortality rate after Chile and a 98% literacy rate according to the 2016-2017 Global Competitiveness Report.
Costa Rica's experiment without a military force began in 1948 when Defense Minister Edgar Cardona proposed the idea to spend more on education and health according to former Interior minister Alvaro Ramos. He also said the change led to many advances for Costa Rica, especially in the 1950s and 1960s. "The standard of living of the sick, rural society went up; we built big hospitals, but most importantly, there was a massive education boost", he commented.
José Figueres, provisional president at the time, took the proposal to the constitutional assembly, which approved it. Instead of having permanent armed forces, the assembly created a new civil police force to defend the nation.
The country also provides universal health care to its citizens and permanent residents. The World Health Organization ranks Costa Rica as having the best health care system in Central America and 36th best in the world.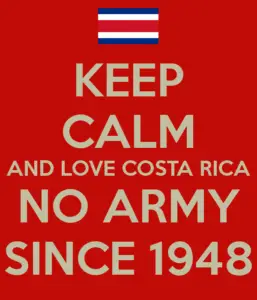 Indeed, Costa Rica has a history of presidential support for peace and conflict resolution without violence. In this respect, former president Oscar Arias assures that negotiation is the best way to avoid confrontation. "Military solutions to conflicts should be the last, last resort", he said. "Here, conflicts are resolved at a negotiating table".
He received the Nobel Prize in 1987 for leading a peace plan with Central American heads of state to agree on economic cooperation and a peaceful resolution to that conflict. "In every negotiation, you obtain what you can, not what you want", Arias emphasized.
At that time, he also criticized the United States for promoting warfare and tending to solve its own conflicts through violence. "The US does not even try", he concluded.
Today, Costa Rica remains a peaceful nation despite the continuing violence in neighboring countries. The border between Costa Rica and Panama became the only non-militarized frontier in the world after Panama.