The tourism industry is in a time of great growth and evolution. Thus, today travelers have more expectations during their trips, and they are more sophisticated and focus much on experience. It is also a fact that they value more those who can provide quality and comfort during their trip.
In this context, the Latin American market is emerging as a great power for the sector. According to the latest edition of the World Tourism Organization's World Tourism Barometer, Latin America continued to register positive results in most destinations during 2017. The report also mentions that South America continues to lead growth in the region, with a 7% increase in the number of international arrivals.
Another study "Panorama of international tourism", carried out by the World Tourism Organization in its 2017 edition, affirms that international arrivals to Latin America increased by 7 million, representing a growth of 3% during 2016, reaching almost 200 million, which is equivalent to 16% of the world total. South America led the results with an increase of 7%, followed by the Caribbean and Central America, both with an increase of 5%, while North America received a 2% increase in arrivals.
In this sense, Latin American companies dedicated to tourism should be prepared to offer travelers services that meet current expectations to continue promoting tourism in the region.
The travelers of the millennial generation
It is a fact that young people, especially millennials, are always at the forefront of change and innovation, and the tourism industry is no exception. Young people go beyond the established, beyond the limits, and are more willing to experiment with the new. In an era in which the tourism industry faces unprecedented challenges, youth tourism representatives are not only an important market but also an essential resource for change and innovation.
According to the report "The force of young tourism", developed by the association, WYSE in collaboration with the World Tourism Organization, the world tourism of young people represents approximately 190 million international trips a year, and this industry has grown faster than world tourism. According to UNWTO forecasts, the annual trips of young people will be estimated at almost 300 million by 2020.
Young people consider travel as an essential part of their daily life, and this has far-reaching consequences for the places they visit. Due to the way they travel, the social and cultural impact of receiving young people must be considered.
This generation prefers to plan their own vacations to finally hire a tourist agency, look on the Internet, read references, look for discounts and pages with cheap flights. They also seek authentic experiences, meet new cultures, expand their horizons. They are happy doing new things, exploring new places, living adventures. They spend most of the trip connected and sharing their experiences through social networks.
Mobile shopping
One of the most notable changes that have been generated with the demand of the young market is the way in which they decide to buy. In addition, we see how the increased penetration of smartphones is causing Latin Americans to increasingly use mobile phones to make purchases. In Latin America, for example, of the total number of people who will access the internet in 2021, 23.1% will do so through their mobile phone, a notable increase compared to 8.7% in 2016, according to a study prepared by Cisco.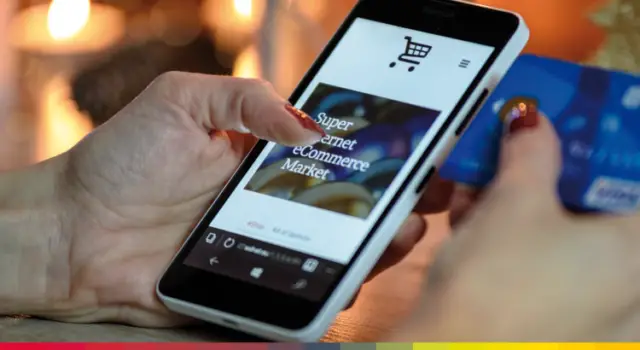 It is for this reason that businesses must have sites adapted to mobile devices in addition to having a user-friendly interface that facilitates the purchase process. If the customer cannot make the purchase with a couple of clicks, look for other options and leave the shopping cart easily. According to a study conducted in 2016 by BI Intelligence, more than 45% of the abandoned carts occur during the payment process.
Providing users with a quick and easy experience, through methods such as PayPal's One Touch or any other digital wallet, as well as offering various payment methods such as debit and credit cards, will help prevent consumers from leaving the cart and completing the purchase.
Hosting alternatives
Another change that has affected the tourism industry is the way in which consumers decide to spend their stay during the trip. With the advancement of technology, a series of platforms have emerged that offer shared or short-term rentals. Despite being commonly used by tourists from other regions, such as Western Europe, Latin Americans will increasingly participate in shared economy lodging alternatives.
According to the 2017 Trends Report of WTM Latin America, in partnership with Euromonitor, published in 2017, short-term rentals registered substantial growth in Latin America, with Airbnb.com leading the International category. Since 2015, Latin Americans are getting used to using lodging alternatives that are even more widespread among European and North American tourists who visit the region for leisure.
That is helping to place the lodging alternatives on the radar of Latin American tourists traveling on business as an option to consider. According to the same report, short-term rental intermediaries plan to double the size of the market in Latin America by 2020.
Multi-generational travel
Carrying children or grandparents will be one of the most important trends in 2018. An increase in multigenerational travelers has been seen as families continue to travel in search of experiences that create lasting bonds and memories. Some experiences of this type can be resorts or beach resorts, adventure trips or guided vacations.
The aging of the population is a global trend, so tourism companies should put a special focus on this sector. Tourists over 50 represent a new target group. According to the 2017 WTM Latin America Trends Report, this sector had an increase of 40% in making more trips during 2017, and it is expected that by 2020, it will reach 26 million tourists within this age group in all over the world.
Undoubtedly, the tourism industry in Latin American countries is strong and has clear trends. Businesses must prepare themselves to face the challenges and trends that current consumers are demanding in order to continue promoting and strengthening tourism in the region, offering quality, experiences and the necessary technology to make the definitive transfer to digital tourism.