"Dogs", Netflix's new documentary series, will have Costa Rican dogs as protagonists of one of their episodes when they enter Territorio de Zaguates. This place, located in Alajuela, is a space where hundreds of dogs are cared for while waiting for someone to adopt them.
The chapter of Territorio de Zaguates will be directed by T.J. Martin and Daniel Lindsay, who has the experience of Undefeated (Imbatidos) and LA 92. Both directors are Oscar winners. "Welcome to Territorio de Zeguates, a sanctuary in the tropical jungle of Costa Rica that shelters thousands of dogs and saves them from living in the streets", summarizes the chapter.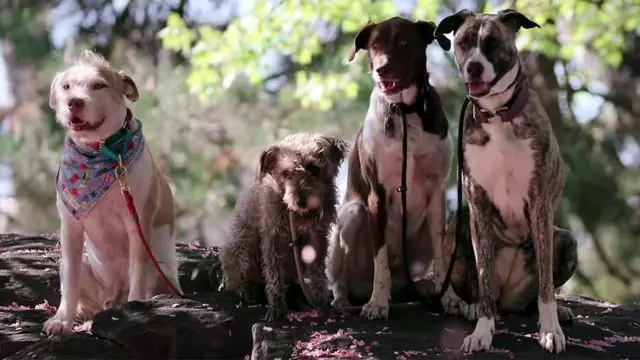 The director of that refuge, Álvaro Saumet, said that to record the documentary a group was in the country between March and June. "The interesting thing is that they are very aware of trying to do a different story because they usually paint the Territorio de Zaguantes as a dog park, but this shows the reality of the territory's daily life", Saumet told AmeliaRueda.com.
Dogs will premiere on November 16 and will tell real stories of the strong bond that binds humans to their dogs. The creators of the initiative are Glen Zipper and Amy Berg. The series will have stories from other countries such as Syria, Japan, Italy, and the United States.
"Dogs not only make us feel loved, but they also make us feel safe." In the world we live in today, no matter how divided we are, we must realize how much the dogs mean to us, and how the bond with them can help us. unite everyone", Zipper told Variety magazine.
In Costa Rica, Saumet hopes that with the documentary the support grows towards Territorio de Zaguates, since they always live in economic difficulties. "At the moment I have more than 1,500 dogs and in 11 years we have managed to rescue 12,700", he said.
The chapter of Tierra de Zaguates will be the 5th in the series.