Chinese President Xi Jinping will hand over to his Panamanian counterpart Juan Carlos Varela during his visit to the country a feasibility study for the construction of a high-speed train between the Panamanian capital and the border with Costa Rica, informed the government of the Central American country.
"President Xi Jinping will deliver to President Varela the feasibility study of the train between Panama and David, which has been worked by the technical teams of both countries", announced Panamanian Vice President and Foreign Minister Isabel de Saint-Malo.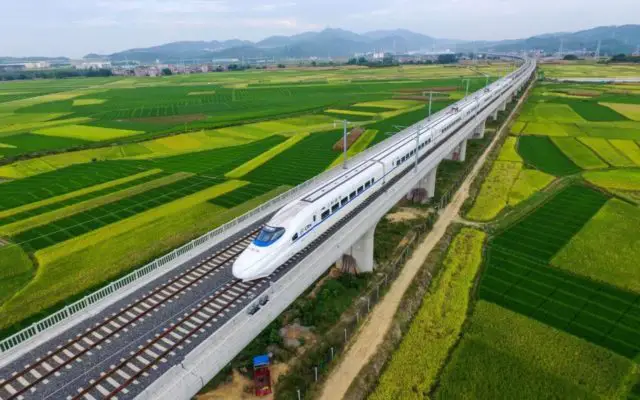 Xi arrived in Panama on December 2nd, after participating in the G20 Summit in Argentina, but his official agenda will not begin until today when he will meet with his Panamanian counterpart, Juan Carlos Varela.
It is the first official trip by a Chinese president to Panama and it takes place almost a year and a half after the Central American country established diplomatic relations with China and broke with the ones it had until then with Taiwan, which Beijing considers a rebel province.
De Saint Malo recalled at a press conference that the feasibility study was agreed in November last year during the state visit made by Varela to China.
The high-speed train, which would demand a cost of close to US$ 5,500 million, would cover a distance of 450 kilometers in just 2.5 hours and would have the possibility of expanding and connecting all of Central America, according to the Panamanian president.
The vice president clarified on Thursday that it has not yet been decided whether the train will be finally built and assured that during the Chinese president's visit, "a specific line of credit for a specific project will not be negotiated".
"There is no decision made regarding that project. What corresponds once Panama receives the feasibility study is to make an analysis and make a decision on the part of the Panamanian Government, which is not part of this agenda", insisted the head of Panamanian diplomacy.
During his visit to Panama, Xi will also hold a meeting with businessmen, will meet with the Chinese community established in the Central American country and will tour the interoceanic canal, through which 6% of world trade passes.
Panama and China, which are in full negotiations for the signing of a free trade agreement (FTA), are expected to sign a score of agreements on cooperation, tourism, training, languages, agriculture, or visa relaxation, announced the chancellor.
China has an important presence in Panama, as it is the 2nd user of the Panama Canal, behind the United States, and the 1st supplier of the Colon Free Zone, the largest free zone in the hemisphere, located in the Panamanian Caribbean.
Chinese companies, moreover, have recently won multimillion-dollar tenders to build a kilometric bridge over the Panama Canal and a cruise terminal.