Do you have old and disused tires of all types and sizes in your home, neighborhood, or workplace? Maybe he is not the only one. Beyond fouling the environment, they represent a risk to your health and the environment, which is why the National Recycling Strategy (2016-2021) classifies them as a Special Management Waste.
Faced with this challenge, the Costa Rican company Multiservicios Ecológicos inaugurated -at its headquarters located in Naranjo de Alajuela-, the operations of the 1st tire recycling plant in Central America. Its machinery is unique in the region and operates through a computerized system that controls the entire process, minimizing any errors.
TIP: Get our latest content by joining our newsletter. Don't miss out on news that matter in Costa Rica. Click here.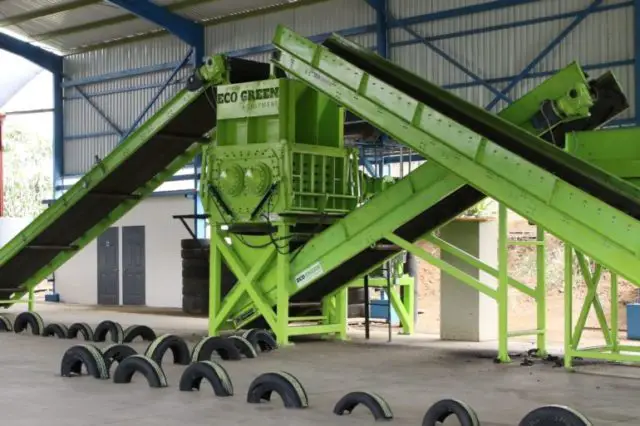 "We have been in the waste market in the country for 17 years. Taking into account the need that the industry had, importers and producers wanted to manage a dynamic that would handle the tires, that is why we decided to carry out this initiative", explains Gustavo Quirós, general manager of Ecological Multiservices.
The plant has the capacity to process up to 10 tons of used tires, per hour, which is equivalent to the tires of 210 light vehicles. According to data from the Ministry of Health, in Costa Rica, only 15% of the total imported tires are correctly managed annually.
Its operation will be through a modern electrical system that does not require fuel as an energy source. The cost of this equipment, coming from the United States, amounts to approximately ₡ 2.185 million.
"Our company was born in 2001. In the beginning, we wanted to provide solutions for the environment through an appropriate process of treating hazardous waste as used oils. Then, we took a step forward and specialized in a correct disposal of a greater amount of waste. We currently carry out a high investment in special machinery for the disposal of all types of tires that have already reached their useful life. The purpose is to give a comprehensive solution to an obvious problem", Quirós explained.
The recycling of tires in this plant will be under strict supervision. The process will generate raw material for the construction of roads, trails, stables, and even synthetic soccer fields. The waste will also be used for ornamental purposes for gardens and patios.
In addition, its uses can be converted into fuels, synthetic courts, playgrounds, porous asphalt, and molded products (such as speed reducers).
Disused wheels in open air: an imminent risk to health
According to the Ministry of Health, outdoor tires increase the risk of dengue transmitter mosquito breeding sites by up to 4,000%, a disease that causes severe vomiting, diarrhea, and headaches. 2017 closed with 5,324 cases of this disease throughout the country.
"Dengue kills; as simple as that. It is a disease that should not lower your guard, although the amount of rainfall is reduced; particularly between September and November, precautions must be taken", said Rodrigo Marín, vector coordinator of the Ministry of Health.
In Ecological Multiservices, tires of all types and sizes will be processed, from conventional tires such as motorcycles and vehicles to tires for agricultural, industrial or heavy loads.
The useful life of a tire
The useful life of a tire is determined by its mileage, which ranges between 45,000 and 60,000 kilometers. However, once discarded, the tires can last up to 500 years to disintegrate.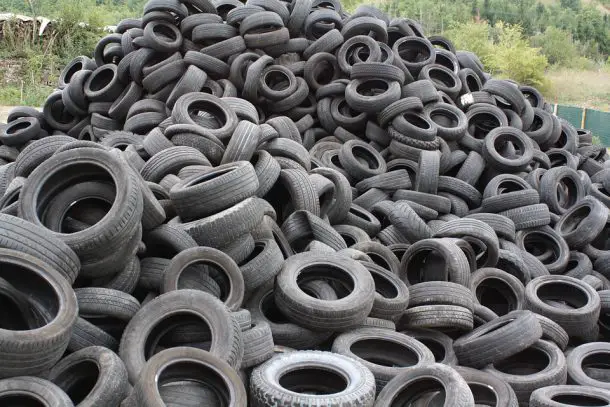 Once they have reached their useful life, the tires are often left outdoors or burned without any control whatsoever. Both constitute a practice of great risk for human health and of great impact due to its contamination of the environment.
What are the challenges you will face with the new plant?
"We want to educate and show people that waste is not waste, but that it can be valued. That is what the first world countries do. We want to transfer that culture to Costa Rica and Central America", says Quirós.
The company has a projection to establish it outside of Costa Rica, specifically in some countries of Central America.