Why are there almost no statues of women in Costa Rica? With this question, the makeup company Flormar launches its campaign "La base de la equidad" (The foundation for equality), on the occasion of International Women's Day this March 8th.
The initiative seeks to make visible the recognition of outstanding women in national history and generate the discussion that there are no public spaces where their contributions are recognized.
An example of this is what we see in parks, communities or institutions. According to the public archives at the Heritage Center, there are more than 60 busts, statues and monuments to men in the country.
They are different heads of state and presidents, "illustrious citizens", an indigenous leader, leaders of the independence of Latin America, composers, artists, intellectuals and other relevant figures.
Enormous inequality
When looking for women, one might think of "La Chola" in downtown San José, a bust of Queen Isabel La Católica or a commemorative plaque for Professor Victoria Lang, which shows enormous inequality, says the firm Flormar.
"Have you ever thought about how many statues of women there are in Costa Rica? Why is it not recognized as it happens with many men in different public spaces?
"In the recognition of contributions in the history of Costa Rica there are also inequalities and that is what we seek to make visible and make it a topic of discussion. Flormar is a brand committed to women, and we do so throughout the year with all our initiatives.
"That is why for this 8M we made the basis of equity, because there are many women from different fields who deserve to have their contributions publicly highlighted," explained Kirsten Schlotterhaussen, regional manager of e-commerce and digital channels of Flormar Costa Rica and spokesperson.
Recognize four "Beneméritas" (with honor)
Flormar's awareness campaign also includes the installation of four stands in San José with empty pedestals. Each will be titled "This is the base of a statue that should exist."
The bases are installed on March 8thin the following places: two in the Plaza de la Democracia, one in the Parque de lasGarantíasSociales and one in the ParqueEspaña.The bases will have information on four Beneméritas de la Patria, described as follows by the Ministry of Culture when they were granted that recognition:
Yolanda Oreamuno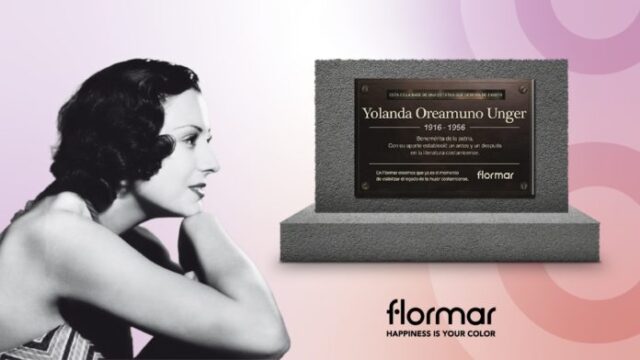 Noted essayist, short story writer, chronicler and an excellent executor of poetic prose, which constitutes a point of reference in national letters. With her literary contribution she established a before and after. Pioneer of a new national narrative and a new way of narrating; paved the way to break with customs.
Pacífica Fernández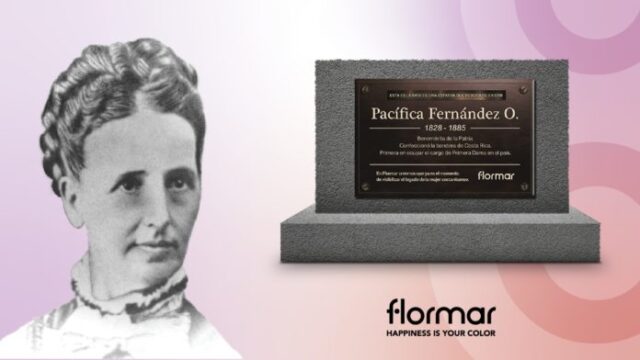 Pioneer of female entrepreneurship. She was the youngest First Lady in the history of Costa Rica and her significant contributions occurred both in the two terms in which she was appointed, as well as between those terms and after her husband's second term. Her contribution in designing the National Flag and participating in the sessions at her home for the preparation of the national shield, are a categorical example of the enormous impact.
Carmen Naranjo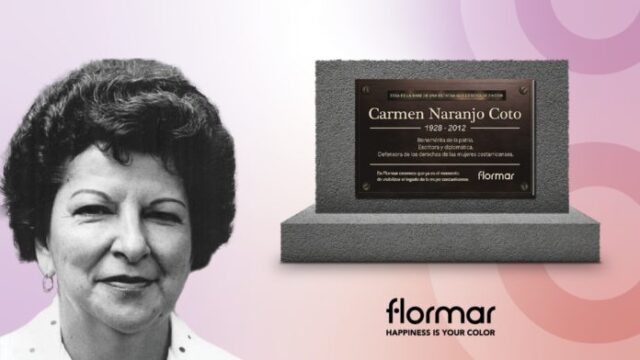 Her life trajectory, and her legacy transcends national borders in pursuit of an equal society with opportunities and equity. She was one of the women who has most influenced the development of the Costa Rican urban narrative. She served as Costa Rica's ambassador to Israel and held different positions in the State. Participating very actively in the universalization of social security.Being the first female writer to be part of the Costa Rican Academy of Language.
Mireya Barboza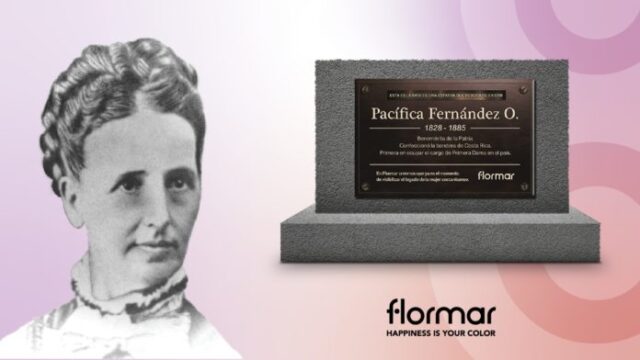 Pioneer of modern dance. She was known as the "mother" of dance. Carrying out a fight to open spaces for which her first shows were performed with people who are dedicated to taekwondo, since there were no modern school dancers in the country.
Making visible the role of women in the construction of society
"It is very important to make visible the role of women in the construction of the society that we are in.That is why we invite all women to come to these locations in San José, to climb the bases of equity and thus demonstrate the need to recognize the legacy of many women in public, in parks, in communities and institutions," Schlotterhaussen added.