As the saying goes "Men only want one thing, and are able to say anything to get under your skirt". They want sex all the time and at any time. They are always in the mood and, practically, they can never say no. You, as a female, have heard these messages since adolescence.
Erroneous beliefs
When we are adults, we hear endless stories of women with little sexual appetite. There are thousands of studies on this, but men generally play the role of the rejected and downcast partner. It explains why there is nothing that worries a woman more than her partner having an excuse about the need to get up early and turning around when she tries to seduce him with her most sensual lingerie.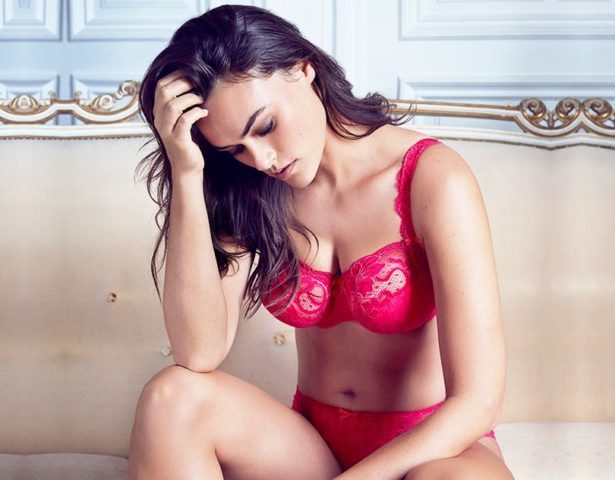 If he rejects it a couple of times, most women will come up with some combination of the following conclusions: I am fat… I am not sexy… I look horrible… Pregnancy destroyed my body… He has a lover and this relationship is over!!
If you have ever been to a similar situation, chances are you have not made any mistakes. When a woman is not in the mood, the man is more likely to think "What is wrong with her?". On the other hand, when a man rejects a woman, it is very likely that she will ask herself "What did I do wrong?". Experts say that blaming yourself or pitying yourself will not take you anywhere. It is better to consider various factors that may be behind his sexual appetite, as well as how you can help him overcome it.
Although women tend to think that we are the most complicated gender, due to our orgasmic responses, to our hormones that go up and down, and to our often frequent emotional outbursts, it turns out that men are much more complicated, both sexually and emotionally, of what is believed and even what they themselves believe.
Low libido is more common among men than believed
Some specialists say that low libido among men is more common than generally believed. They also say that between men and women, men are the ones who have the lowest sexual desire.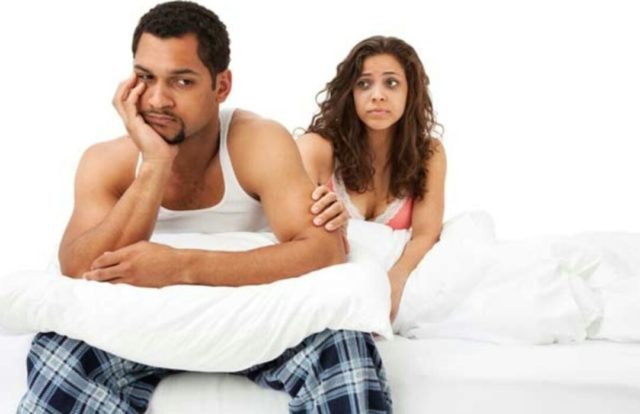 According to scientific studies, some variations in libido may be related to genetics. Scientists discovered that the DRD4 gene, which is involved with the release of the neurotransmitter dopamine, is related to sexual appetite. Most of the men and women studied provided a version of the gene that was found to be related to a relatively lower libido. And only about 30%, a variant that seemed to lead to an increase in desire.
Physiological factors affecting libido
From that inherited starting point, however, there are other physiological factors that can affect the libido. Female hormones are unpredictable. Everything, including ovulation and breastfeeding, can potentially boost your libido. For them, it basically comes down to testosterone. The male body produces different hormones, but its levels do not fluctuate as radically as ours, nor do they have as much effect on sexual appetite.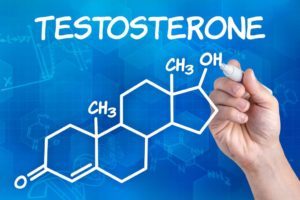 Even so, although menopause on the women's side is on the radar of all, few realize that men go through a series of more gradual hormonal changes (andropause) that begins at the age of 30. In some cases, men have lost half of their testosterone by their 40s. This change may be the cause of the slight drop in libido experienced by men in their late 30s and early 40s, and their increasingly longer period of refraction (the time it takes to get a 2nd erection).
Unusually, low testosterone can also be the culprit if the libido drops dramatically so a man has erectile diffusion, even though premature ejaculation is more common. Men who present any of these problems tend to avoid sex.
Change your attitude
Your partner's apathy may well be reversible and this will depend a lot on you. Even if it is disappointing try not to bother yourself, try to be as objective as possible. Abstain from sex for 1 or 2 weeks, and wait for him to take the initiative while you sort things out.
Think about the factors that may be causing the loss of libido, and then analyze if there is anything that you are doing to contribute to this happening. Maybe he is stressed at work, feeling ill, or simply depressed. It is important not to press him about it, remember a conversation about low sexual desire is not erotic at all. Give time and keep the subtle tenderness going on.