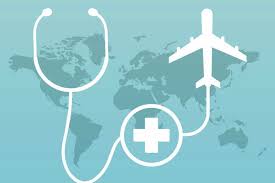 On April 26th, 2010, 450 health service providers from 15 Latin American countries gathered at the Ramada Herradura Hotel Convention Center to participate in the first Latin American Global Medicine and Wellness Congress held in San José, Costa Rica.
TIP: Get our latest content by joining our newsletter. Don't miss out on news that matter in Costa Rica. Click here.
The event, which was declared of public interest by the Costa Rican government, caught the eye of many top companies and key decision makers involved in the medical tourism industry, like insurance companies, self-insured businesses, and benefits managers, as well as many potential investors both from the private and public sectors.
Rodrigo Arias, Minister of the Presidency, Allan Flores Moya, Minister of Tourism, and the Minister of Health, Dr. Ana Morice visited the location to launch this new yearly event.
Also attending was the Minister of Competitiveness, Jorge Woodbridge, who commented this is a prime opportunity to bring together the Tourism and Medical industries so that both could present their offers, highlighting the first-class quality service provided by Latin American health institutions.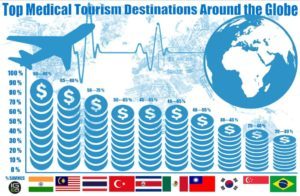 This setting allowed the guests to confirm that this fresh, but rapidly growing, the medical tourism sector is an economic reality, and were able to acknowledge its potential for their businesses' bottom line.
Minister Rodrigo Arias confirmed that Costa Rica has the right characteristics and a competitive advantage in developing medical tourism due to its geographical position, weather conditions, political and economic stability, and the worldwide recognition of its quality health services and environmental protection principles.
Representatives from Colombia, Argentina, Venezuela, Panama, Guatemala, El Salvador, Canada, Cuba, Ecuador, the United States, and Costa Rica, among others, presented their services to a very varied and plentiful audience, through interesting stands and rich promotional materials.
Among the businesses that participated in the event were: Clínica Bíblica Hospital, La Católica Hospital, CIMA Hospital, Clínica Unibe, Clínicas de Audición (Hearing Clinics), Dental Cosmetics, White Lilly Spa, Hertz, Mind and Health, Cosmetic Dental Care, Medical Textiles, JW Marriot, Nature Air, Beacon Escazú Hotel, and Holiday Inn.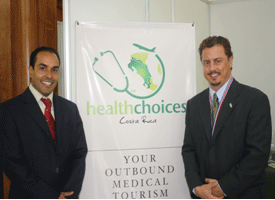 Also notable was the presence of companies like Health Choices Costa Rica, a medical tourism facilitator, and healthcare development company.  They not only assist and support people considering medical tourism with everything related to their treatment and trip logistics, but also counsel providers on how to better understand the unique needs of foreign patients.
The congress was a multifaceted event, including speakers of the level of Roy Ramthun, former health adviser for the Bush administration, and Ann Jacobson, director of Joint Commission International (JCI); visits to hospitals and medical facilities; and business appointments, which were attended by buyers and benefits managers, mainly from the United States and Canada, such as Aflac Insurance, Colonial Insurance, EMEX Benefit Systems, Colonial Medical, nHealth, and Pacific General Underwriters.
Also, this event provided the opportunity to corroborate two significant steps towards excellence and market control:
First, the Technical Standards Institute of Costa Rica (INTECO) and the International Council for the Promotion of Costa Rica's Medicine (PROMED) signed an agreement to create an alliance with the intention of certifying the health and wellness services that are offered in the country.
Jorge Cortés, president of PROMED's board of directors, affirmed that Costa Rica is recognized not [solely] as an inexpensive medical destination but as a quality one, and this is why events of this nature, plus the ambition of many businesses to get certified, will benefit everyone in a great way.
He added, "As a country, we cannot afford to give patients a service that is less than excellent and that may damage the good image that has been strengthened through several generations."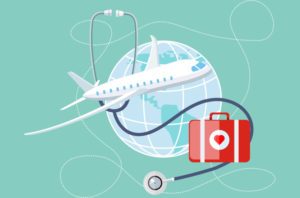 Medical tourism services have been growing fast and the demand has sped up dramatically; thus, the need to establish good quality criteria.
Second, the PRORETIRE Association was introduced.  This organization will position Costa Rica as a world-class destination for retirees and as the headquarters for specialized care communities for the elderly; thus, taking full advantage of the country's high-quality health services as well as of the country's hospitality tradition.