The North Beltway project contemplates the longest overpass in the country, and also the first intersections at 3 levels. Next Tuesday, they will begin to build the first great work which includes underground lanes, a traffic circle, and a flyover that will be located in the connection of the Circunvalación with route 32.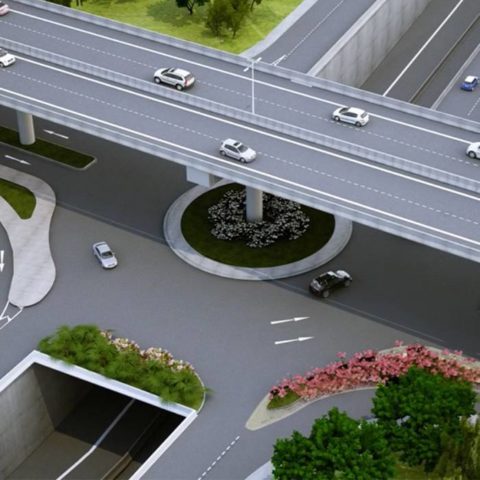 To develop the project will be a regulated step in the area from next Tuesday on, and for 12 months, specifically in front of the area where the precarious Triangle of Solidarity is located, as reported by the Ministry of Public Works and Transportation (MOPT).
This work must be ready in February of 2020, according to the projection of the ministry. "This will be a unique work in the country, here we are using innovative construction techniques and we hope to always keep the step enabled in the area even if regulated steps are applied", said Enrique Sánchez, engineer of the consortium in charge of the work La Estrella – H. Solís
The intersection at 3 levels initially included the intervention of the lateral points in the area and from this Tuesday work will begin on the party (the center), which will soon become a provisional lane. The intention of those in charge of the project is to advance the work by always keeping 2 lanes in each direction enabled.
The schedule of the works will be from 6 am until 6 pm, Monday thru Sunday. For this reason, caution is requested to those who travel along the route to avoid emergency situations due to the presence of machinery and workers on the road.
The intersection to be built on 3 lanes is part of Functional Unit IV of the northern bypass project. This stage includes the section of union between the Triangle of Solidarity and White Street. This section will cross route 32 and until now there is an advance of 7% in the works.