The Costa Ricans Danny Herrera and Juan Manuel Campos officially received the invitation to participate in the World Football Championship to be held in Tortosa, Catalonia, Spain, from July 2nd to 7th of the current year.
It was the International Amateur American Football League (IAAFL) that sent the invitation to join the 'Team Europe' that had already recruited the 2 nationals for presentations in America.
Herrera and Campos will become the first Costa Ricans to be in a world cup of this sport. They both have already toured the Costa Rican league, and say that this invitation is a dream come true.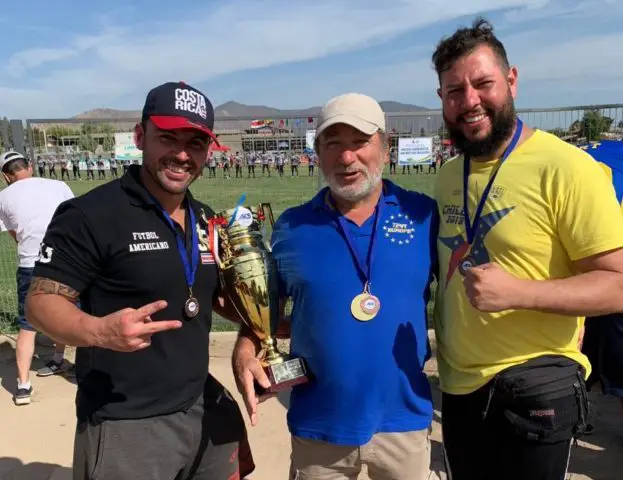 Danny Herrera, known as "Disco", receives this invitation at his 36th birthday. He currently has the number 33 on his current team Los Leones de San José, the favorite group to take the 1st division title in 2019
For his part, Juan Manuel "Hollywood" Campos is also one of the most important players in Costa Rica and is currently part of the roster of the national champion, the Bulls. "Being the first Costa Ricans to participate in a World Cup is the most vivid example that if we make an effort we can fulfill our sporting dreams. But even something more beautiful is being able to represent the country", they said.
"This opportunity to be part of an international team is something unique and full of pride, precisely because of what we have experienced and the few opportunities we have as athletes to play abroad", concluded Herrera.