Within the framework of the Digital Transformation Strategy towards Costa Rica of Bicentennial 4.0, work is being carried out on the implementation of the Connected Public Spaces project, which is financed with resources from the National Telecommunications Fund (FONATEL).
The project will serve, among other, parks, plazas, train stations, public libraries and the Civic Centers for Peace. It aims to provide free access to Internet service in public community spaces, through the development of a national network of 515 Free Internet Access Zones, with national coverage.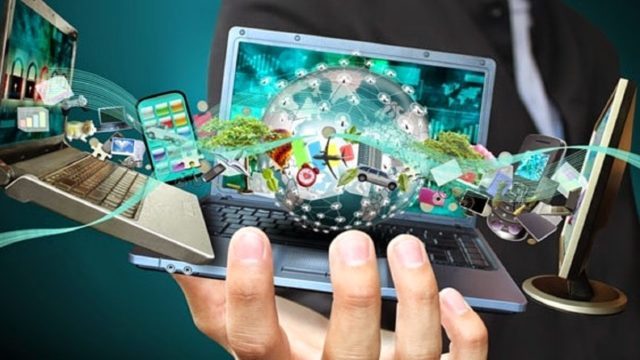 Within the framework of this initiative, and aware that the country's Protected Wildlife Areas are visited daily by hundreds of domestic and foreign tourists, being an engine of development for the national economy, the authorities agreed to the signing of a collaboration agreement between MICITT, MINAE-SINAC, and SUTEL, to provide free Internet access in the prioritized National Parks, thus strengthening the quality of the experience in these protected areas.
"As part of the Digital Transformation Strategy towards Costa Rica's Bicentennial 4.0, one of the most important points is to bring connectivity to all places in Costa Rica. One of the fundamental elements where tourism, environmental conservation, and digitalization merge is in the National Parks. That's why today we celebrate this signature where, through SUTEL and MICITT Connected Public Spaces, we will be able to incorporate the National Parks so that all visitors have access to the internet during their visit", said Minister of Science, Technology, and Telecommunications, Luis Adrián Salazar Solís.
For his part, Mr. Carlos Manuel Rodríguez Echandi, Minister of Environment and Energy said that "We have set ourselves the objective of strengthening the integral management of Protected Wildlife Areas. This includes having First World National Parks, where visitors who are motivated to our country to enjoy our natural riches, have the opportunity to have service facilities, infrastructure, and technology in the National Parks. This inter-institutional initiative that we have agreed on fills us with great satisfaction and will give rise to other processes that will promote enriching the experience to the more than two million visits that the Protected Wildlife Areas receive annually".
The agreement signed between MICITT, MINAE, SUTEL, and SINAC will be valid for seven years and will begin in the National Parks of Santa Rosa, Rincón de la Vieja, Tenorio Volcano, Arenal Volcano, Tortuguero, Cahuita, Poás Volcano, Irazú Volcano, Carara, Manuel Antonio, and Marino Ballena.
It is expected by 2021 to have the service in these 11 Protected Wild Areas, with coverage in an approximate area of 75 square meters, which will support simultaneous navigation of 100 people, with a speed per user of 6 Mbps (up and down). The service will be available 24 hours a day, 7 days a week (24×7).